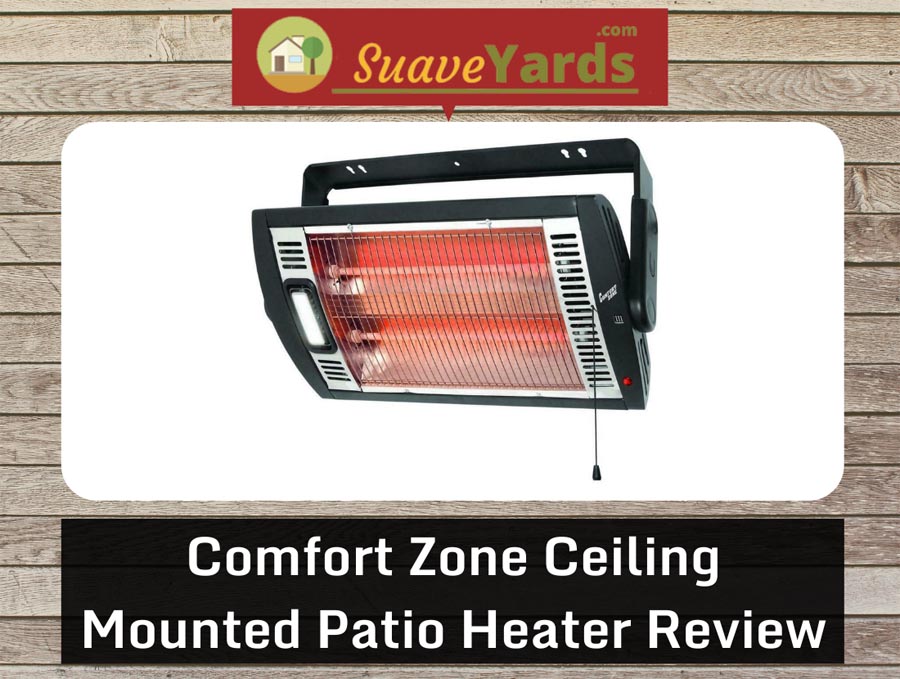 ---
Review At A Glance
---
The Comfort Zone CZQTV5M Ceiling-Mounted Patio Heater is easy to mount, which makes it safer for everybody involved. It's a great porch or patio companion during those really chilly days.
MY RATING: 88%

---
Editor's Note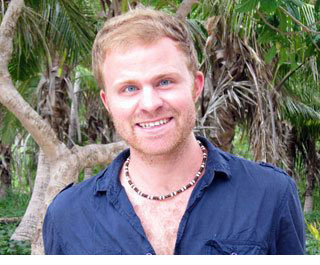 I hope you love the products that I recommend here! Just so you know, I work with Amazon and other affiliate partners and may be compensated from the links below.
---
---
Specifications
---
Power source: Electric
Heat settings: 750 & 1,500 watts
Energy: 5,120 BTU
Dimensions (LxWxH): 25.88 x 5.25 x 14.38 inches
Weight: 8.63 lbs
Warranty: 1 year
PRICE GUIDE: $
---
About the Comfort Zone CZQTV5M Patio Heater
---
This is a heater that was really made for the porch or patio. Although, it can still be used wherever you want it.
Let's talk about the power
This is an electric-powered patio heater with a 25-watt halogen bulb.
Since it's electric, you have to depend on an outlet.
Don't worry
This has an 82-inch cord. That's 6.8 feet–taller than most people!
It won't bother you because the heater is supposed to be mounted onto the ceiling.
Two heat settings:
Next
The Comfort Zone CZQTV5M Patio Heater also has a 5,000 BTU.
What's a BTU?
It stands for British thermal unit, which is a measure of heat.
BTU measures the amount of heat required to raise the temperature of the product.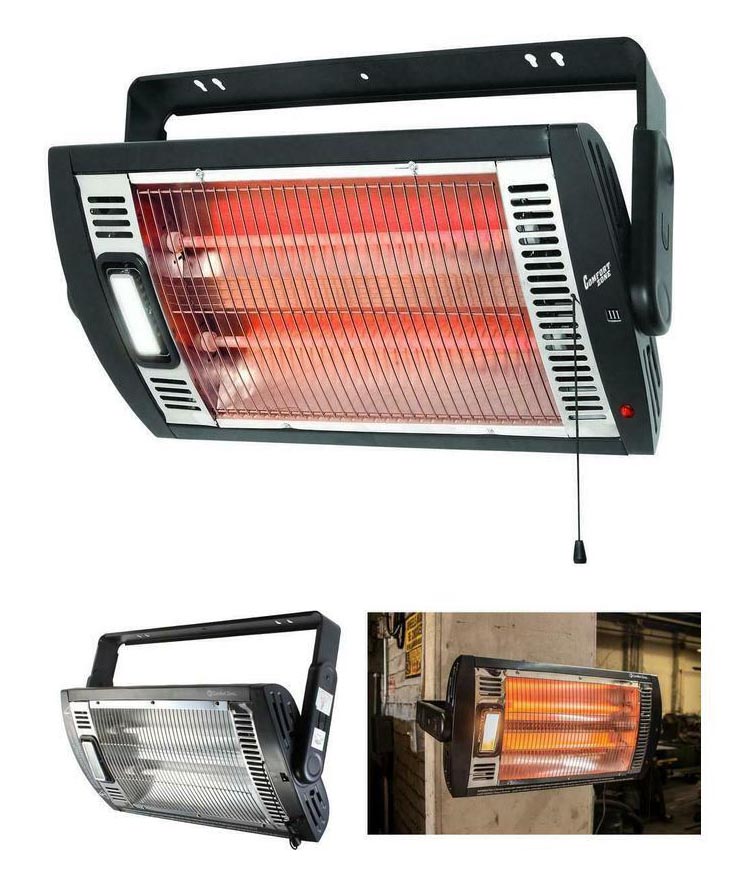 Moving on
The product weighs 8.2 pounds.
It's necessary to know this because you want to make sure your ceiling has the capacity to hold the weight of the product.
As for the dimensions:
It has a length of 25.88 inches and a width of 5.25 inches. The height is 14.35 inches.
---
The Good
---
One thing that's really terrible during cold days and nights is that it limits your time outside.
You have a patio or a porch precisely because you want to stay outside.
Here's the deal:
Fresh air is good for you!
There are so many advantages to having fresh air. Healthwise, it's good for your immune system while also improving your blood pressure.
Most importantly
We just need to be outside!
You see where we're going with this?
This year has been a trying time for everybody.
There was a time when people were ordered to just stay at home. In fact, until now, it's still safer to just stay at home.
That's right!
This year has really been troubling for a lot of people because of the COVID-19 pandemic.
Being cooped up inside the four walls of the home could really have a negative mental and emotional effect on people.
That's why!
Take the time to go outside and enjoy fresh air. Take the time to appreciate the world we live in.
Let's be clear
I'm not telling you to go to a restaurant or the mall.
Just go outside your house. Go to the patio or porch.
Worried about the cold?
This is just the thing, though, by the end of the year, it'd be too cold to go outside.
Heaters were made precisely for this.
Now let's take a look at the Comfort Zone CZQTV5M
This product really deserves the brand name: Comfort Zone.
This product gives you comfort while outside.
This means
You can already call your immediate family, close relatives and close friends to hang out with you.
Hopefully, not at the same time!
You see
The virus is still very much present.
You can still have a very small gathering outside with the help of this ceiling-mounted heater.
Here's what I really like about this product:
It provides targeted heat.
This means that you can tilt this to an angle that is up to 90 degrees.
What does that do?
When it's just a bit chilly, you can angle the heater so that it won't directly hit you.
You just need a bit of warmth in the background.
However
When it's freezing outside, then you can angle the heater towards you and your group.
That's the advantage of having this type of heater.
You know what else?
Since this is typically mounted on the ceiling, it will not take up space.
It doesn't matter how crowded your space is as long as you have this heater.
Plus
This comes with a halogen light.
This is economical. You will only be paying for one energy use while enjoying two functions: the heater and the light.
Then
There are metal grills covering the bulbs.
This will prevent the bubs from being in contact with other things.
I really like this next one:
The product features a sensor that will automatically shut off the heater in cases of overheating.
Not that this will easily overheat.
Not at all
But that's a great precaution for safety reasons.
By the way
This is a versatile product. You can also use it for other places.
You may also use it indoors like the garage or workshops.
You can also use it inside the house like the living room or the various rooms in the house.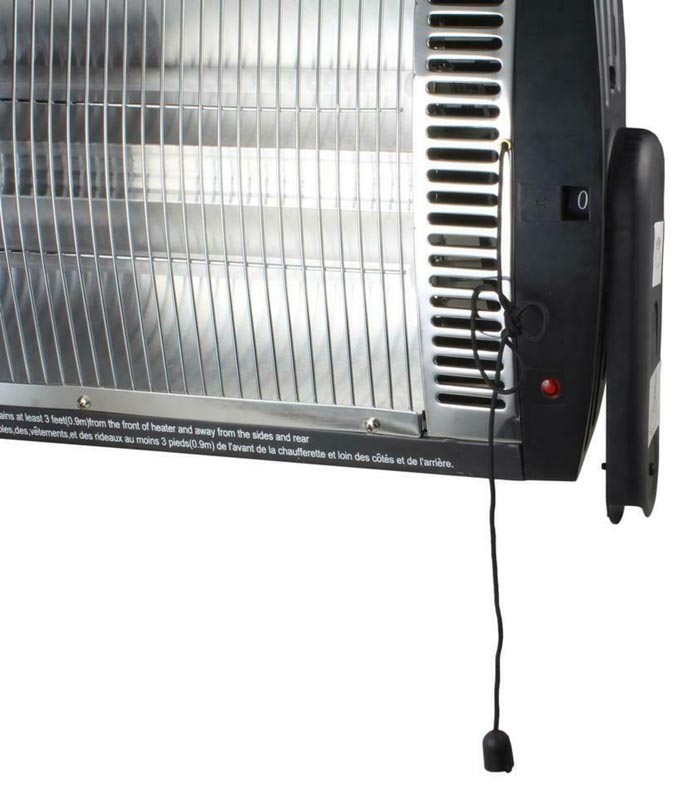 Although
When you look at the design, it's really not meant for the living room or bedrooms.
Still not convinced?
This Comfort Zone heater is really affordable.
Similar heaters are double the price or more.
That should really convince you, right?

---
The Not So Good
---
A six-foot electric cord is quite good.
However, we don't know all the layouts of the porches and patios.
What I'm saying is this:
There could be outside areas that would need a really long cord.
The thing is, this product is not designed to have an extension cord.
That's quite annoying
Even more annoying–the light!
I know I said that the halogen light is a really good addition. At least, when you really need a light, you don't have to turn on yours.
In essence
You are saving on energy!
This is the downside though
You cannot turn it off!
You heard that right!
As long as you are using the heater, the light is also on.
There are times when you just want to enjoy the darkness of the night.
---
Conclusion
---
My Verdict
Design - 88%
Performance - 88%
Price - 91%
The Comfort Zone CZQTV5M Ceiling-Mounted Patio Heater is aptly named. This product really brings you a comfort zone. When it's cold outside, you can still enjoy the fresh air because this will bring you warmth.
There are two settings for you to choose from. This way, you can decide the best setting for your comfort. The heater is also adjustable within a 90-degree angle. This way, you can adjust the direction of the heat.
This item also comes with a halogen light. It saves you energy. You have to know, though, that you can't turn it off.

---
At A Glance
---
✔ Pros
Provides targeted heat
Saves space
Features metal safety grill
Shuts off when overheating
Versatile
Affordable
✘ Cons
Not designed for extension cords
You cannot turn off the light
---
FAQs
---
Can this be used in the bathroom?
Technically, it can. However, it's called a patio heater because it is more appropriate there or in the garage or workshop. The physical design is also not fit for the bathroom or much of the indoors. Also, most bathrooms are smaller than other spaces and this was created with a patio or porch in mind.
Are there replacement bulbs available?
Unfortunately, no. This is probably why this unit is really cheap. Don't worry, they are LED bulbs so they last for a long time.
Would it be okay to turn it on for 24 hours?
Yes. But why would you? You should only turn it on when you need it. Anyway, if you do leave it for 24 hours, it has an automatic shut-off system in case it overheats.
---
You Might Also Like…
---
The Comfort Zone CZQTV5M made it to our list of the Best Electric Patio Heaters the year. It's best feature is its price.
Aside from the patio heater, there are other ways to bring out the warmth outdoors. Don't get cooped up! You need fresh air every now and then. If you're afraid of the cold, don't worry, we have a list of outdoor heating systems that you can use.
Useful Resources
Sales of Patio Heaters Rise as Outdoor Space Grows in Importance – Reality Biz News
Patio Heater, Fire Pit Or a Bigger Jumper? How to Stay Warm While Relaxing Outside this Winter – The Guardian
How to Buy the Best Outdoor Patio Heater – Business Insider