---
Review At A Glance
---
OASE PondoVac has been improving its model but the original is still in people's radar. The OASE PondoVac Classic has been cleaning ponds for over 10 years. Obviously, it's doing something right.
MY RATING: 91%

---
Editor's Note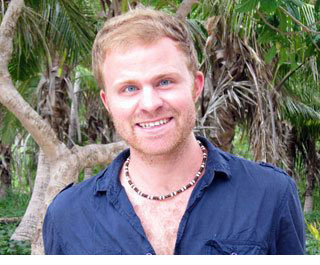 I hope you love the products that I recommend here! Just so you know, I work with Amazon and other affiliate partners and may be compensated from the links below.
---
---
Specifications
---
Power: 1400W
Suction depth: 6 ft
Suction hose length: 13 ft
Dimensions: 15 x 24 in
Weight: 20.94 lbs
Warranty: 2 years
PRICE GUIDE: $$
---
About the OASE PondoVac

Classic
---
The OASE name is somewhat of a legend in the water industry. It is passionate about water, as most of their press releases would say.
That passion has led to innovations.
So, if you want great water products
OASE is a trusted brand.
On that note, let's talk about the OASE PondoVac Classic. If you've heard of the PondoVac 3 or PondoVac 5, then you should know that those wouldn't be made without the classic.
Let me elaborate
The PondoVac Classic is a great pond vacuum on its own. It has only been improved every now and then.
But the basic PondoVac is already good the way it is.
Let's discuss
It has a strong 1,400-watt motor, for starters. It's not the strongest in the PondoVac lineup but you have to remember that this is the base model.
Besides, that's good enough for most ponds. The operating voltage is 110 to 120 or 60 Hertz.
Look
That kind of power is capable of six-feet suction. The suction hose length allows some leeway as it is 13-feet long.
Speaking of length, the discharge hose is close to seven feet while the power cable is about 13 feet.
What's in the set?
When you buy the PondoVac Classic, your box will have the following:
Pond vacuum
13-foot suction hose
6.6-foot discharge hose
4 extension tubes
4 suction nozzles
Regular collection bag
Coarse debris collection sack
Finally
The product comes with a two-year warranty.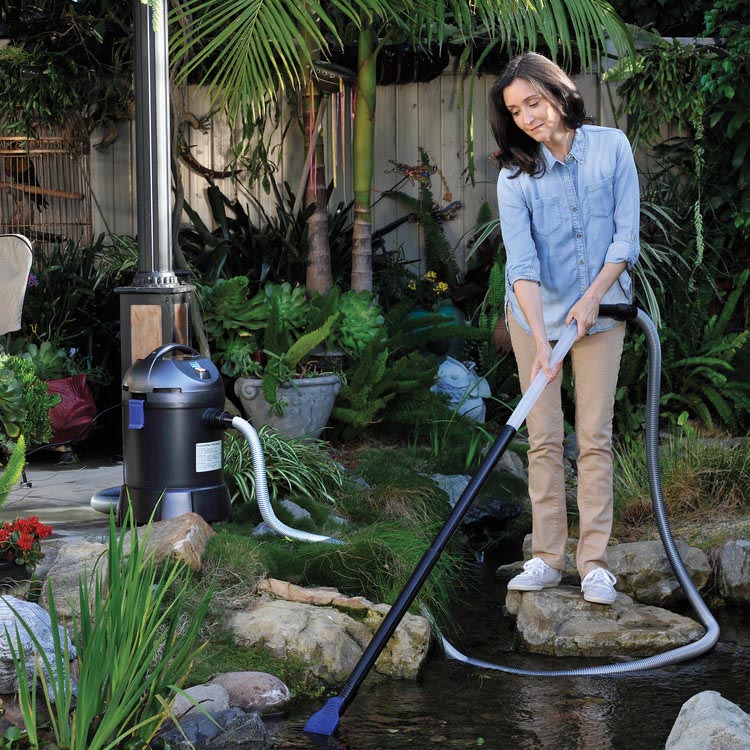 ---
The Good
---
The OASE PondoVac Classic has been cleaning ponds for over a decade. So, what's the secret to its staying power?
It's not a secret
Actually, this product just works. While it certainly could be improved, which is exactly why OASE has come up with a number of upgraded versions, the Classic is still great the way it is.
One reason why people continue to buy the Classic is because it's easy to use. It also allows you to clean a pond without having to clear it.
Draining takes time
This pond vacuum can help you save time and energy, not just because you don't have to drain the pond. It's also because of its processing system.
You see, the system alternates between suctioning and draining.
It's like this
The vacuum will suction out and when it's full, it will automatically drain the dirt or sludge. When it's done draining, it will go back to suctioning.
That's quite convenient because you don't have to drain it yourself.
It's also good for your back since you don't have to keep bending in order to remove the waste from the pond.
Moreover
The product is also quite easy to transport. You know how it is, the pond vacuum might be kept in a shed or in a storage place in the house.
Either way, you need to carry it from one place to the other. At least, this is less than 21 pounds. It's not that heavy.
Not only that
It has a compact design. The built-in handle is also comfortable in your hands for easy movement.
Speaking of comfort, this pond vacuum comes with four different nozzles. This way, you can use a distinct nozzle for a specific job.
For example
If you want to take out algae, there is a nozzle for exactly that job. It can easily remove multiple strands of algae.
For floor debris, you want to use the adjustable floor nozzle. You can adjust it from two to 10 millimeters. It can easily remove debris without vacuuming the gravel, if your pond floor is made of gravel.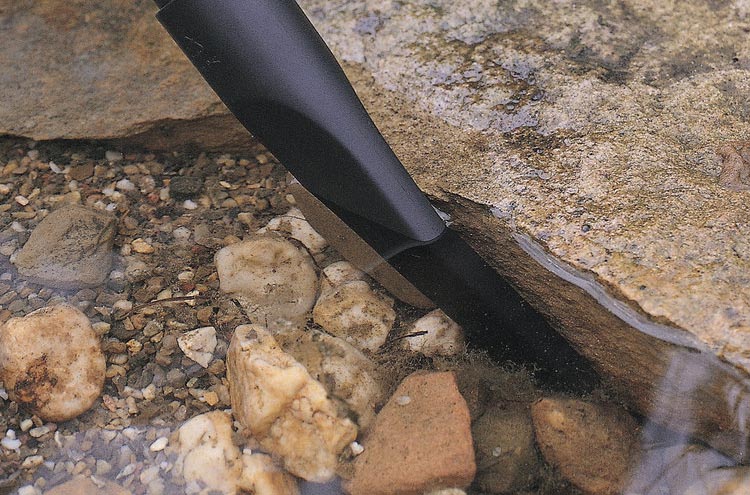 Then
There is also the crevice nozzle that will remove unwanted matters that have inserted themselves in between stones or in crevices of the pond walls.
Finally, there is the wide nozzle. It has rubber components to suction off residual water. By the way, this can also be used as a dry vacuum in the house.
Impressed yet?
Wait until you hear about that one extension tube, which is right about now. So, there are four extension tubes for the suction house.
Three of these are black and one is clear.
Here's the reason for that:
You want to be able to see what passes through the suction hose and tube. I really like this part of the product.
At least, you could stop the vacuum if you see that a large chunk of product is about to pass through. This might cause clogging in the equipment.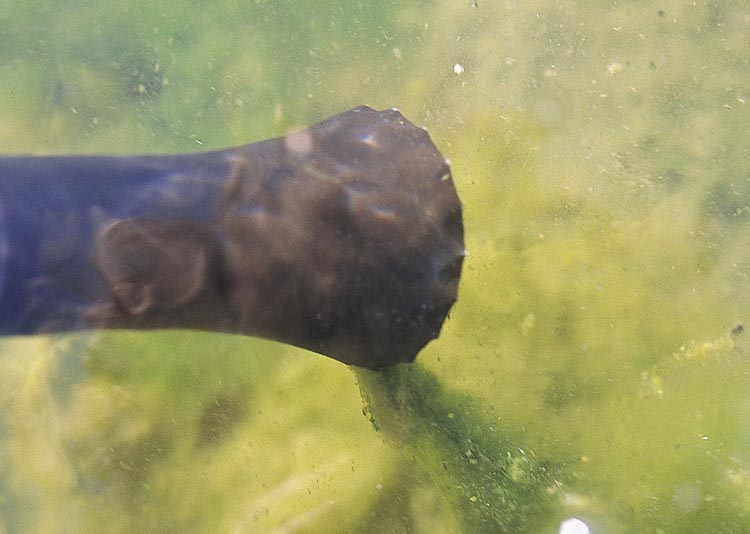 You know what else?
You get two bags with this outstanding pond vacuum. There is the regular collection bag for regular debris, and another bag for coarse debris.

---
The Not So Good
---
Let's start with the bag. While it's a great thing that there are two bags–one for regular debris and another for coarse one, the drawstring on the bag doesn't seal it tightly enough.
That's just a minor problem though.
Then what is a major problem?
The drain hose. It's just too short.
It's really a good idea that there is a drain hose so that you can release your waste where you can.
Look at it this way
Wouldn't it be great if you can release the matter into a garden bed? The organic matter you get from the pond could be great fertilizer.
It's too short though. The problem with the short drain hose is that you might be forced to release muck where you don't want it.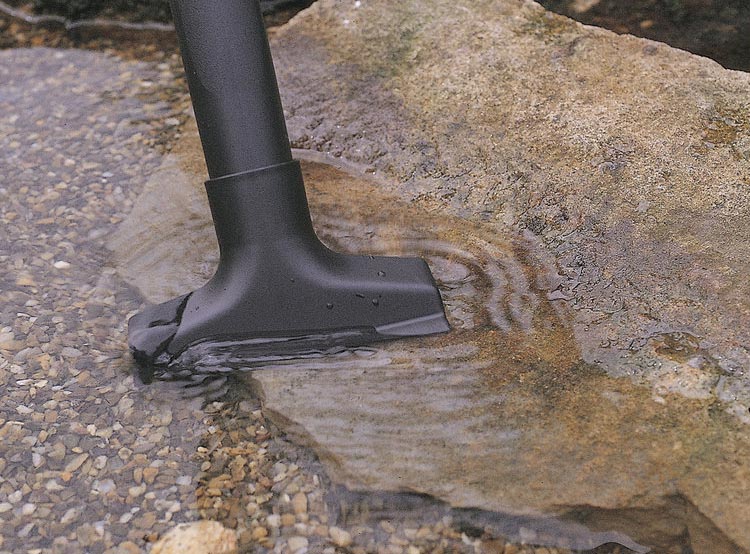 Lastly
It could be quite annoying!
It's actually a great thing that you don't have to drain this pond equipment by yourself. However, the waiting for it to drain could really get into your head.
Some people joke that it's making them crazy because it's really annoying. Lol.
---
Conclusion
---
My Verdict
Design - 92%
Performance - 91%
Price - 91%
There's a reason why the OASE PondoVac Classic is still a popular pond vacuum even after 10 years. It works so well, so why scrap it? Instead, it has been improved since. Still, the Classic is a great product. It's compact and it can do its job well.
It's good for your back as well. How? It's because of the cleaning process. The PondoVac Classic alternates between suctioning off matter and draining them. This way, you don't have to strain your back emptying the tank every now and then.
Let's talk about specifics. The power consumption of this product is up to 1,400 watts. The suction depth is up to six feet with its 13-foot suction hose. If that's not enough, there are also four expansion tubes available. One of which is clear so you can see what passes through the tube.

---
At A Glance
---
✔ Pros
Works fast
No need to drain pond
Lightweight
Comfortable handle
Comes with 4 nozzles
Includes a clear extension tube
✘ Cons
Drawstring doesn't seal the bag tight enough
Drain hose is short
Can be annoying
---
FAQs
---
Can this be used for a pool?
Technically, it can be. However, this is quite small and is designed for ponds. So, if you use this for the pool, it will take some time. The PondoVac 3 and above are the models that are also designed for pools.
Will this kill the small fish that might be vacuumed during the process of suctioning?
No. They will survive being suctioned off but you have to put them back in the water. Even toads can survive this.
How long are the suctioning and draining processes?
It vacuums for around 30 seconds and then drains them for less, around 25 seconds.
---
You Might Also Like…
---
The Classic paved the way for OASE to create upgraded versions. So, check out the other OASE models: PondoVac 3, PondoVac 4, and PondoVac 5. 
There's more! We have a list of the best vacuum cleaners that will help keep your pond clean and healthy.
Useful Resources