---
Review At A Glance
---
Cleaning the pond is hassle enough, so you need a partner that makes things simpler for you. The Pondleader Professional Pond and Muck Vacuum Cleaner is easy to handle and is very reliable.
MY RATING: 93%

---
Editor's Note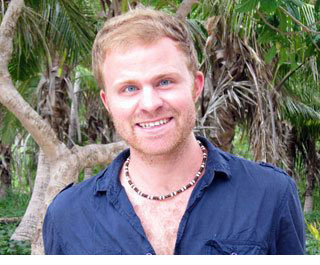 I hope you love the products that I recommend here! Just so you know, I work with Amazon and other affiliate partners and may be compensated from the links below.
---
---
Specifications
---
Power: 1400W
Suction depth: 6 ft
Suction hose length: 12 ft
Holding tank: 27 L
Weight: 33.1 lbs
Warranty: 2 years
PRICE GUIDE: $$

---
About the PondLeader Professional Pond & Muck Vacuum Cleaner
---
The PondLeader Professional is a really effective pond and muck vacuum cleaner. The highlight is that it's easy to use.
Let's get to know this vacuum
First off, the motor is 1,400 watts. That may not be the strongest motor in the field but it's definitely powerful enough to remove sludge.
The holding tank could store about 27 liters of sludge and muck.
This means
If you have a small pond then you would be finished with your cleaning in no time because of the large-enough tank.
This is a gravity discharge, which means there is no pump within the pond cleaner.
About the mechanism
It has an automatic activation system.
This product also comes with four nozzles:
Algae nozzle
Crevice nozzle
Flat nozzle
Special sludge nozzle
Moreover
The product has a suction depth of six feet.
Also, it weighs a little over 33 pounds.
Lastly
It comes with a two-year warranty.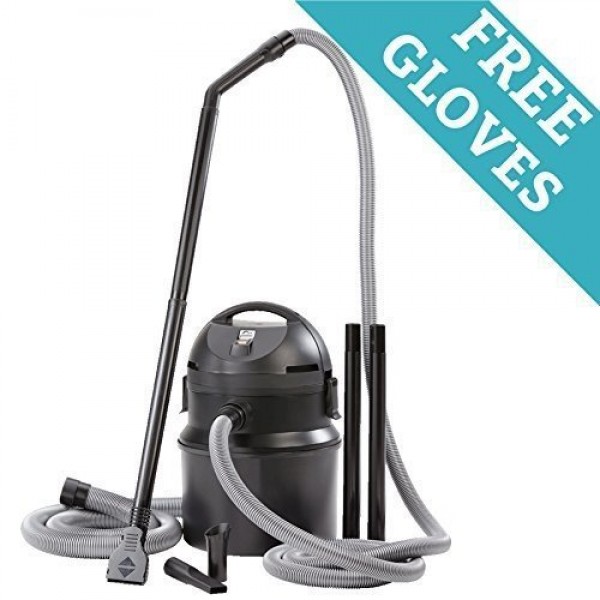 ---
The Good
---
The PondLeader Professional doesn't have a pump. But that doesn't mean that it's less effective.
Here's the deal
The pond vacuum is actually equipped with a smart control, the automatic activation system. What this does is it will automatically empty the tank when it's full. It will also automatically restart.
While it is draining, you can move around the pond for a better position.
This also means
Your work is continuous and not back-breaking since you don't have to empty the tank yourself.
It's also worth noting that the mechanism doesn't make too much noise. So, if you have neighbors, you won't be bothering them no matter what time you are cleaning your pond.
Next
The product comes with four suction nozzles. There is an algae nozzle, which, as the name implies, is appropriate for removing algae in the pond.
There is also a crevice nozzle that you can use in order to remove muck or sludge within cracks. The flat nozzle, on the other hand, has a rubber lip in order to completely remove ground particles.
It also has a special sludge nozzle that can be adjusted from two to 10 millimeters.
How about the tubes?
So, this product comes with four expansion tubes. One of them is transparent. This way, you will be able to see what kind of matter is being vacuumed off of your pond.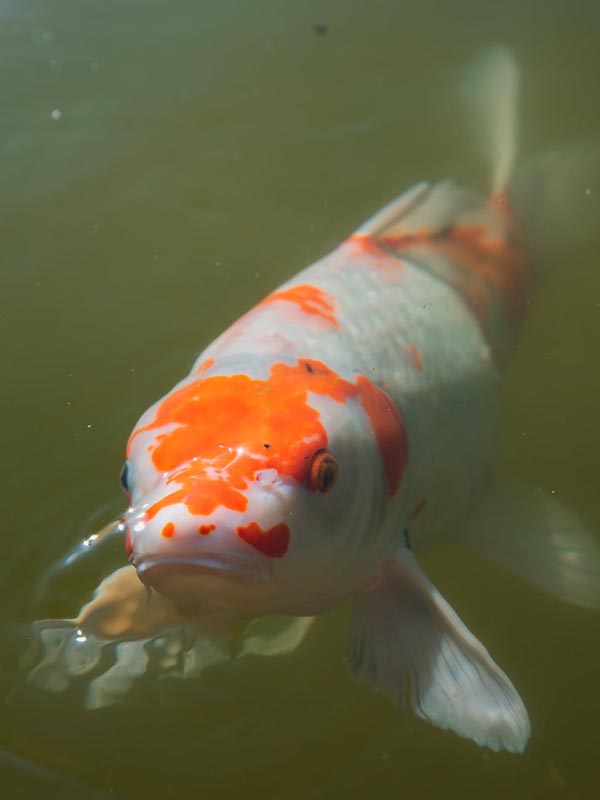 Since you have to discharge the muck, you also need a discharge hose. This pond cleaner comes with a six-foot discharge hose.
The point is this:
The discharge hose allows you to directly release the matter to a flower bed or a sewer. Most of the sludge is organic, which means it can be used as plant fertilizer.
Knowing all these
You can already figure out that this pond cleaner is really easy to use. It's quite efficient in what it does, too.
You can just take it out of the box, and using logic, attach the tubes and the appropriate nozzle and you would be ready to go!
The highlights
It works fairly well in clearing out leaves in the pond. Whether those are leaves floating in the water or those that have decayed at the bottom.
This tool is also powerful enough to remove sludge with ease. There is plenty of suction power, so to say.

---
The Not So Good
---
Here's a major issue with this product: it won't filter out the silt.
Yep! That's too bad
If there is silt at the bottom of the pond that you need to vacuum out, the filter will not be able to stop the silt from going back to the water if that is your intention.
Actually, it is always preferable not to return the water to the pond. However, if you just cleaned the pond a couple of weeks back and you are just trying to remove newly acquired silt, for example, then it makes sense that you return the water.
However
The silt will just go back to the pond. It would have been okay if there is an option to buy a filter that is fit for silt but there is none.
Another thing, when you have a stone bottom, it would be hard to totally clean using this product.
Granting
You have the crevice nozzle for such cases. Unfortunately, it's not always good enough.
---
Conclusion
---
My Verdict
Design - 93%
Performance - 94%
Price - 93%
When you open the box containing the Professional Pond & Muck Vacuum Cleaner by PondLeader, you will immediately know what to do. This is a no-fuss equipment. It's so easy to use and very reliable, too.
The product has an automatic activation system. This allows the tool to automatically shut off when the 27-liter tank is full. It will then drain the water. When it's empty, it will then continue vacuuming. That saves you a lot of time from draining the tank.
This pond cleaner comes with four nozzles so you can use the best one for a specific task. It also has four extension tubes, one of which is transparent so you can see what goes through the pond cleaner.

---
At A Glance
---
✔ Pros
Easy to use
Automatic activation
Not loud
Changeable nozzles
Great with leaves
Comes with a transparent tube
✘ Cons
Won't filter out silt
Difficult to use on uneven bottom
---
FAQs
---
Can this return clean water to the pond?
Yes, it can! However, if you can help it, don't do that. This is what happens. The sludge will be collected in the filter of the discharge hose. The clean water can then be discharged back to the pond. That is just to be technical about it. You really shouldn't return the water because it has been tainted by the muck, which is composed of fish waste and decaying organic matter.
Would this vacuum the small fishes in the pond?
Yes, they will. Technically, they won't die in the process. However, it's still better if you remove the small fishes or the fry.
Can this be used in a pond with stones as bottom?
Yes! That's why there are different nozzles, so you can choose the correct one.
---
You Might Also Like…
---
The PondLeader Professional Pond & Muck Vacuum Cleaner is so efficient that it tops our list of the highly recommended pond vacuum cleaners.
Did you know? A pond is good for your mental health. But if you have a pond, you need to take care of it. Keep it healthy so the aquatics, too, will stay healthy. For specific fish pond care, check out these fish pond care tips.
Now, if you want to save money, you can actually make your own fish pond. Here are easy steps on how to build a fish pond.
Useful Resources