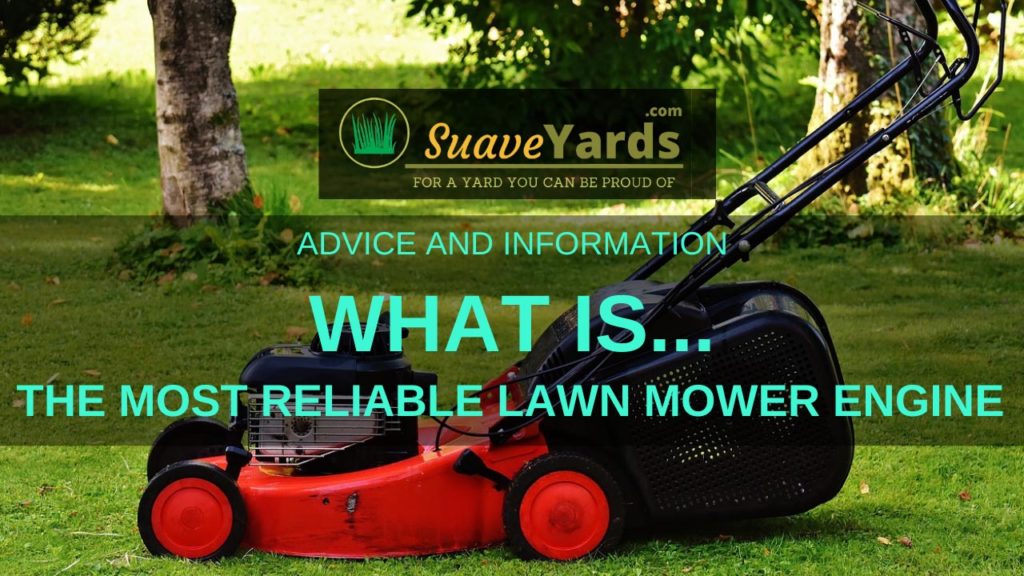 Some lawn mower brands are more popular than others. Part of that is because some brands have really efficient engines.
What is the most reliable lawn mower engine? There are quite a few reliable ones actually. Read on to find out. 

What Is The Most Reliable Lawn Mower Engine?
When it comes to reliable lawn mower engines Honda, Briggs & Stratton, Toro and PowerSmart have all built good reputations. But as technology has advanced pretty much all lawn mowers now boast reliable engines, do your research and check warranty information and you can't go wrong…
---
What You Need to Know About Lawn Mowers
---
If you have a lawn, then you know that a lawn mower is essential at home.
Sure, you could pay to have your lawn mowed. But it's just a waste of money. Also, they might not be available the moment you want your lawn mowed.
Now, think of this:
When you have your own lawn mower, you can cut your grass anytime you need and want.
It may be tiring but think of it as a form of exercise. It's always great to sweat it out. Getting fresh air in the process is a big plus, too.
Hear this:
You need to invest in a good lawn mower. That means that you need a piece of equipment with a really efficient engine.
A lawn mower is not really a cheap machine, so you wouldn't want it to break down every now and then.
Is it worth it?
If you buy a functional lawn mower with a truly efficient engine, then it is worth it.
A lawn mower makes you work faster and it's so much easier on your body compared to the much-cheaper grass shears.
It's easier, too
A lawn mower was designed to make your work simple.
It has wheels for easy movement. A lawn mower isn't exactly light, so tires are necessary for mobility. They make for easy navigation so you could cut grass with ease.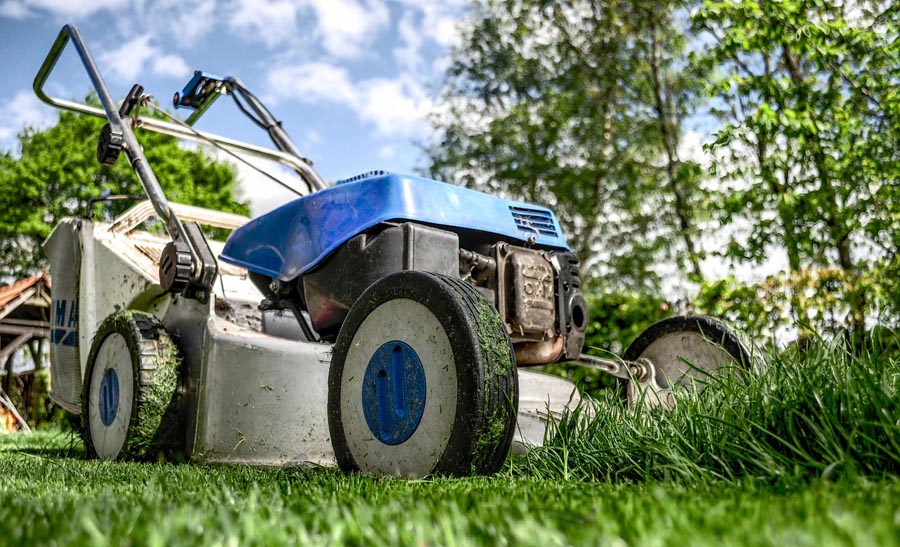 In most cases
The tool is a rotary mower. This means that the engine will provide the mower with power so that it will spin a horizontal blade to cut grass.
The mower cuts the grass as you go.
There are dozens of lawn mower designs out there from various brands. But for the most part, the basic process is the same.
Moreover
The blades are encased within a deck so that the mowed blades will not be flying all over the area.
There are so many different kinds of lawn mowers. The push mower is the most popular type and it can be powered by gas, electricity or batteries.
There is also a riding mower, which kind of looks like an ATV (all-terrain vehicle). Oh, let's not forget about the robotic mower.
It follows
The bigger the mower, the more powerful the engine should be.
But whether you have a small mower or a big one, what's important is that you have a reliable engine so you can cut without problems and your equipment can last for many years.
---
What Is the Most Reliable Lawn Mower Engine?
---
It's unfair to just name one engine manufacturer here since there are a few reliable engines in the market.
So, here is our list of the most reliable lawn mower engine (not in any order):
Honda
You know this brand as an automobile manufacturer. Honda also manufactures motorcycles and power equipment.
The track record says it loud and clear–Honda knows how to make a reliable engine.
What Honda says:
"Only Honda lawn mowers provide our legendary combination of durability, reliability, and innovation. From our famously easy-starting Honda engines to our exclusive twin blades to our outs, Honda mowers offer what you really want: outstanding performances and a great-looking lawn."
Keyword:
Easy-starting.
That's really an important note for people who want to use gas-powered mowers. In most cases, you need to pull the cord more than twice to get the mower started.
That's not usually the case with Honda mowers.
What you need
Whatever kind of mower you are looking for, Honda is sure to have it. The brand has the push or self-propel mowers.
It even has Miimo, the brand's robotic lawn mower.
Moreover
Honda engines, in general, are known to be durable. It's also the reason why a Honda lawn mower is quite expensive.
The engine is built to last, so one doesn't have to pay for repairs or buy a new one in cases of irreparable damage.
To see is to believe
Just one look at the Honda lawn mower or engine and you know you have a long-lasting equipment in your hands (or lawn).
There is also the fact that the brand aims to always meet environmental standards. That's always a big plus.
In relation to that
Honda lawn mowers are fuel-efficient. That's one reason why it is, in a way, better for the environment compared to its gas-powered counterparts.
Being fuel-efficient literally means it won't waste your fuel and your money to buy fuel.
Briggs & Stratton
Briggs & Stratton has its own line of lawn mowers while also supplying engines to other mowing brands.
The engine manufacturer has over 20 engines in its lineup.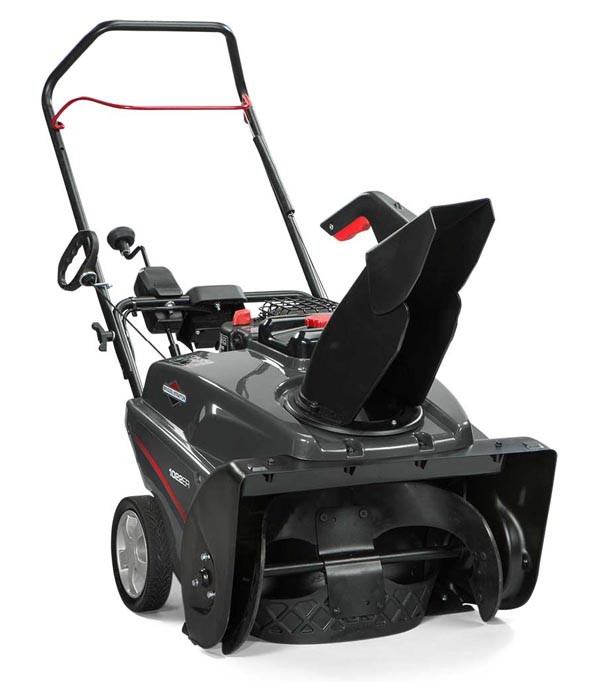 Here are some of them:
300 Series – lightweight and easy to use
550E Series – operates quietly
625EXi Series – easy to maintain
875iS Series InStart – lithium-ion electric starting engine
There are so many more. The point is, the brand manufactures various engines, which means that there is always something that will fit your needs.
Meanwhile
It also manufactures engines for whatever the other lawn mower brands need. Briggs & Stratton can create engines for the more affordable brands as well as the more expensive ones.
The company is known as the "largest producer of gasoline engines for outdoor power equipment."
Also
The brand takes stock of safety. So, expect the engine to always have a safeguard to prevent adding to the record of 60,000 lawn-mower-related accidents every year.
More importantly, the engine is reliable.
As the brand states:
"We will make work easier and improve lives by providing innovative products, diverse power solutions and a superior support network."
It has been in the business for around 110 years.
Toro
Toro has a testing mechanism that is so efficient to ensure that every engine that comes out of the factory will be reliable.
There is a test under load plus a complete check of the power level to ascertain peak performance.
Look
There are two types of Toro engine for the mower:
Single-cylinder engine
Commercial V-twin engine
The brand's aim is for the engine to produce top performance that will match the torque curve of the product.
You have the assurance
Every Toro engine is made up of heavy-duty components that produce efficient work.
The engine features are perfectly aligned to what people really need.
Some features:
The Toro engine has a self-cleaning air filter housing as well as a two-barrel carburetor.
There is also a quick-drain oil hose and automotive-style triple piston ring design.
There is definitely more power in the engine to make mowing faster and more accurate.
There's more!
The overhead value design also burns cleaner fuel compared to side-valve engines. That's good for the entire machine and much better for the environment.
PowerSmart
PowerSmart has a wide range of lawn mowers from cordless ones to push mowers and self-propelled lawn mowers.
The brand's engines are exclusively made by Amerisun Inc., which is based in Illinois.
The engine manufacturer states:
"With experienced, professional and extremely knowledgeable staff, Amerisun is dedicated to providing ever-advancing and dependable quality products focused on the highest level of customer satisfaction all at the lowest possible prices."
About those engines
Among the basic lawn mower engines used in PowerSmart equipment are the 127cc, 170cc and 200cc.
Whatever choice you make, you are sure to have a really reliable engine that is easy to operate.
What more
It's really essential to have a highly-functioning engine because a lot of the PowerSmart lawn mowers have multiple functions.
They don't just mow the lawn, they also mulches.
What this means
There is more power needed with a multi-functional system. Also, a solid blade coupled with power makes for a better mulching process.
Another advantage of the PowerSmart is that it is lightweight. The engine is among the heavier parts of the entire lawn mower so it helps the entire packaging when the most important component is light.
Another important thing
It's easy to start. That's always a really great benefit.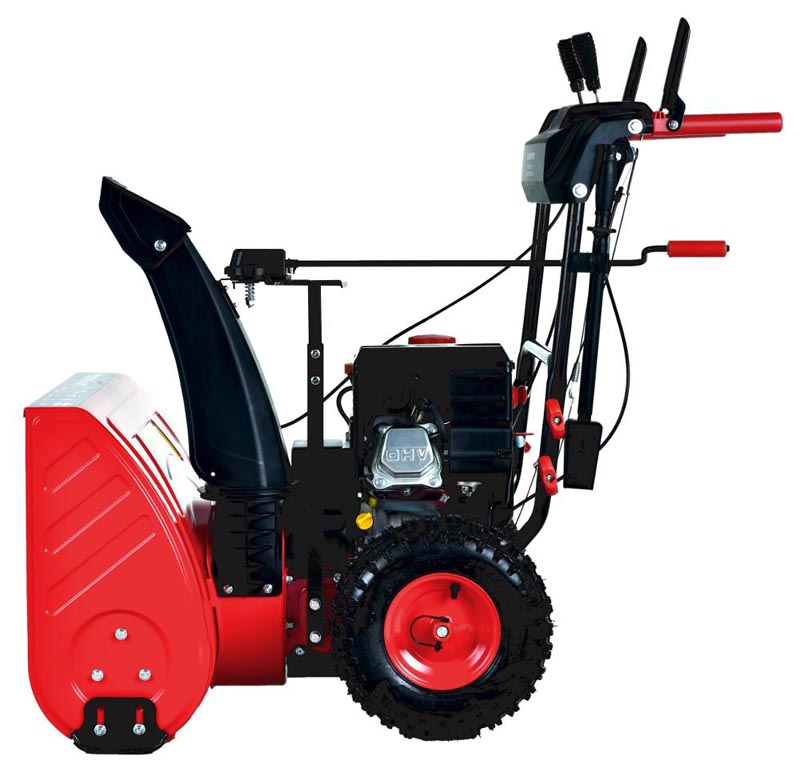 ---
Summary
---
Every part of a lawn mower is important to make it function properly. However, the engine is really the heart and soul of the lawn mower so that it will be operational. In essence, a good engine is equivalent to a good lawn mower.
What is the most reliable lawn mower engine? It's hard to say, really, since there are a number of really good ones out there. But to help you out, here are some of the best engines in the lawn mower industry: Briggs & Stratton, Honda, PowerSmart, and Toro.
Lawn mowers aren't exactly cheap, so you need to buy one that is reliable and durable to ensure that it could last for many years.
---
Useful Resources
Three Times Car Manufacturers Tried Their Hands at Lawnmowers – Driving
Why It Pays to Buy a Mower with a Premium Engine – Consumer Reports
How a Gas Rotary Lawn Mower Engine Works – SFGate