---
Review At A Glance
---
You get a blower, vacuum and mulcher in just one tool. The Black & Decker BV3100 is simplifying your yard cleaning. Goodbye, back pain! Hello, clean yard!
MY RATING: 86%

---
Editor's Note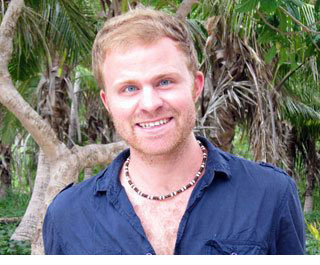 I hope you love the products that I recommend here! Just so you know, I work with Amazon and other affiliate partners and may be compensated from the links below.
---
---
Specifications
---
Model number – BV3100
Power – electric
Motor – 12 amps
Blowing power – 150 / 210 mph
Mulch ratio – 10:1
Dimensions (LxWxH) – 18.69" x 12" x 13.63"
Weight – 7 lbs
Sound – 69 dB
Warranty – 2 years (limited)
PRICE GUIDE: $$
---
About the Black & Decker BV3100
---
It's autumn and as expected, leaves are going to fall like crazy.
As such, you will have to clear out the leaves or you won't be able to find your yard anymore.
You know what you need?
A 3-in-1 clearing tool: a blower, vacuum and mulcher.
If you just have a blower, then you are going to have bags and bags or organic waste.
Meanwhile
With a 3-in-1 tool, you could easily reduce your waste.
In the case of the Black & Decker BV3100, your 10 bags of leaves could be reduced to just one because of the mulcher component.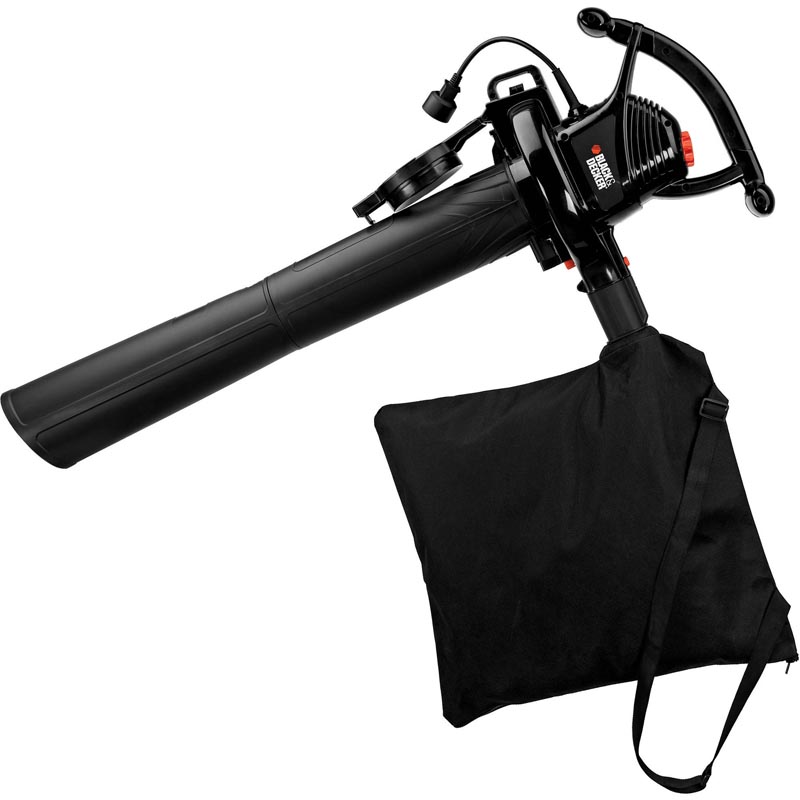 For the other functions
The blower is good for clearing the lawn as well as the driveway, deck and even the sidewalk.
The vacuum, on the other hand, is appropriate for fallen leaves, clippings and twigs. Even pine cones are not immune to the BV3100.
What's in the box?
When you open the set, you will get the following:
Blow tube
Vacuum bag
Collection bag
The bag has the capacity of one bushel.
Now, for the function
The tool runs on electric power with a 12-ampere motor.
The system also runs on 120 volts.
It also has two speeds:
150 miles per hour
210 miles per hour
This way
You can choose the speed you are comfortable with.
The entire thing is also quite comfortable considering it's only seven pounds.
It's just the right weight
It may very well be the right size, too.
The length is close to 19 inches and a width of 12 inches.
Finally
It comes with a two-year limited warranty.
It's limited because it's supposed to be used only for residential clearing and not commercial ones.
---
The Good
---
Clearing leaves is no easy task.
You could rake the leaves and possibly clear all of them in more than an hour.
That's a back-breaking task!
Then you have to gather all of them and pack them in plastic bags for disposal.
The Black & Decker BV3100 would simplify those tasks.
First
You get to blow the leaves to the direction you intend them to.
There are two speeds to choose from: 150 miles per hour and 210 miles per hour.
This is important because different objects need different treatment.
Second
You vacuum the leaves for easy clearing.
It works at 300 cubic feet per minute. That's a lot of leaves every minute, which means you can do your work at a nice speed.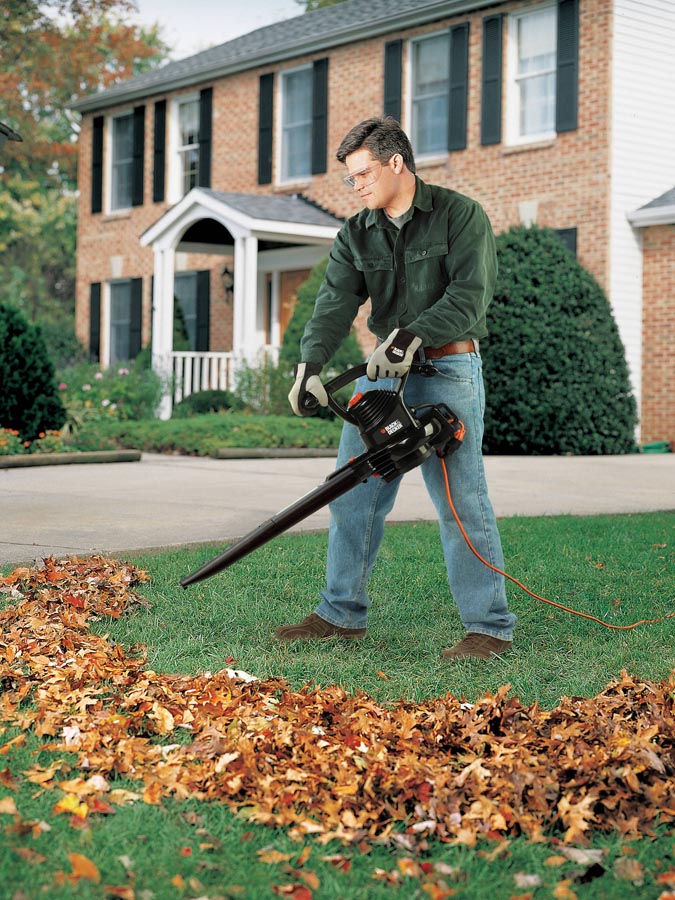 Third
You mulch the vacuumed leaves so that you would decrease the amount of trash you will have to dispose of.
With this function, you can reduce 10 bags of organic waste to just one bag.
By the way
Mulch leaves are great for the compost, so you don't necessarily have to throw them away.
Mulch leaves are easier to break down to become compost.
The best part?
You can go from one function to the other without difficulty. There are no tools needed for a transformation.
It's also worth noting
This Black & Decker tool can be used on other things.
The blower can be used to clear debris on the driveway and deck.
Sometimes
Fallen leaves could be carried by the wind to your deck.
Using this equipment means you can clear those leaves as well as any other debris or dirt that are on your deck.
You need to get them out before the snow season!
Look
The best thing about this tool is always how it can save you time and energy.
Instead of using various products to gather all the leaves in one place and then put them in a disposal bin, you just need one tool.
You know what that means?
You can have more time to relax!
For real, though, it's not just about relaxing. Time is really important. If you have to work for something, you should at least earn from it.
Clearing your yard is a necessity. But the less time you spend on it, the more time you have to spend on other more important matters.
On another note:
It's good for your back!
This is not as cheap as just a rake and a shovel, but it will definitely save you a trip to the doctor.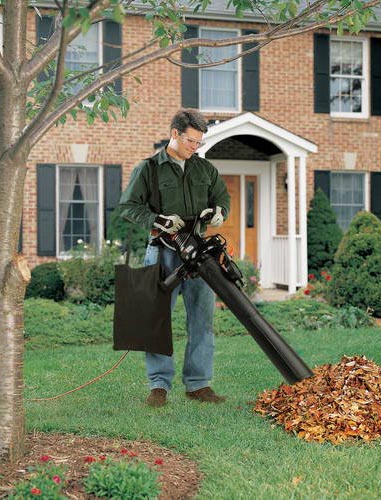 Besides
It's not really very expensive.
This is not the cheapest leaf blower with vacuum and mulcher in the market, but it's also not in the high-priced range.
Also
The tool is easy to store. It doesn't take up a lot of space in your shed or garage, or wherever you place tools.
Speaking of easy–it's also quite easy to set up.
It's not rocket science!
You don't even need to look at the manual to figure it out.

---
The Not So Good
---
I didn't want to use the T word but it has to be said.
The bag is terrible!
It truly is
At first, the issue is the size. It's quite small, so it's too much of a hassle if you have a large yard.
In just a few minutes of blowing, you have to dump the contents of the bag in the trash or your dump bag.
But that's not all
The bag is easily damaged. It's not sturdy at all.
If you buy a replacement bag, it's the same thing.
Even the zipper needs to be handled with extra care.
Here's the worst part!
The bag is considered an accessory! Therefore, it's not included in the two-year warranty.
Besides, it seems like there's no use replacing it because you get the same flimsy bag.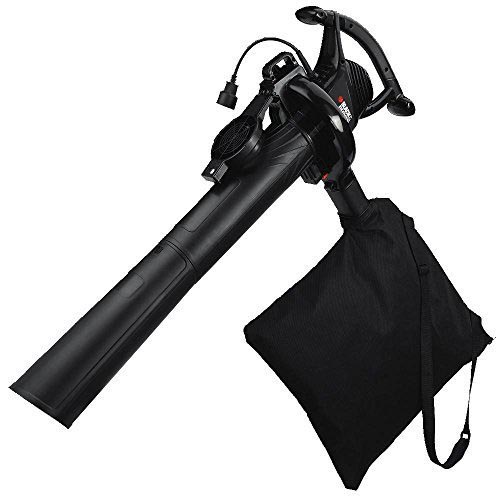 Moving on
The vacuum isn't as efficient because it easily gets clogged up.
Maybe it's because of the plastic blades? I'm not sure! But it's definitely a hassle to work with.
It's quite irritating
Every now and then you have to remove the leaves that are responsible for the clog.
It's a deduction to the benefit of saving time.
---
Conclusion
---
My Verdict
Design - 87%
Performance - 85%
Price - 87%
86
%
Time-saver and back-saver!
Black & Decker BV3100 can help you save time and energy. With three functions: blower, vacuum and mulcher, you can do quick work of your yard. Transitioning from one function to the other is quite easy. Just as this tool is also very easy to set up.
The bag isn't a good part of the equipment though. It is flimsy and is not included in the two-year warranty imposed by the brand. It's the major turn off for this 3-in-1 yard cleaner.
All in all, it's a great machine that won't give you back troubles. It also gives you the alternative to choose how you want to blow organic debris through its two speed options: 150 mph and 210 mph.

---
At A Glance
---
✔ Pros
Easy transition from one function to the other
Versatile
Saves time and energy
2 blowing speeds to choose from
10:1 mulching rate
You can get mulch from compost
Easy to store
Easy to set up
✘ Cons
Terrible bag–too small and too flimsy
Vacuum gets clogged up every now and then
---
FAQs
---
Is it possible to vacuum leaves without mulching them?
No. The leaves or any other vacuumed materials go to a cutting blade, which essentially mulches them. As soon as the organic materials are vacuumed, they will be mulched as a result.
When do you usually empty the bag?
That's up to you, really. It gets heavy really quickly because you are getting mulch in the bag. The capacity is one bushel, which is equivalent to 64 pints or eight imperial gallons. In liters, it's around 35 to 36 liters.
What is the impeller made out of?
Plastic. But it's a sturdy plastic.
---
You Might Also Like…
---
If you enjoy the Black & Decker brand, you might want to check out the BV6600. It's quieter than the BV3100. You may also check other electric-powered alternatives like the Sun Joe SBJ606e and Toro 51621.
Better yet, check out our list of the Best Leaf Blowers of the year. We have a brief review of each of the products that made it to our list.
Useful Resources