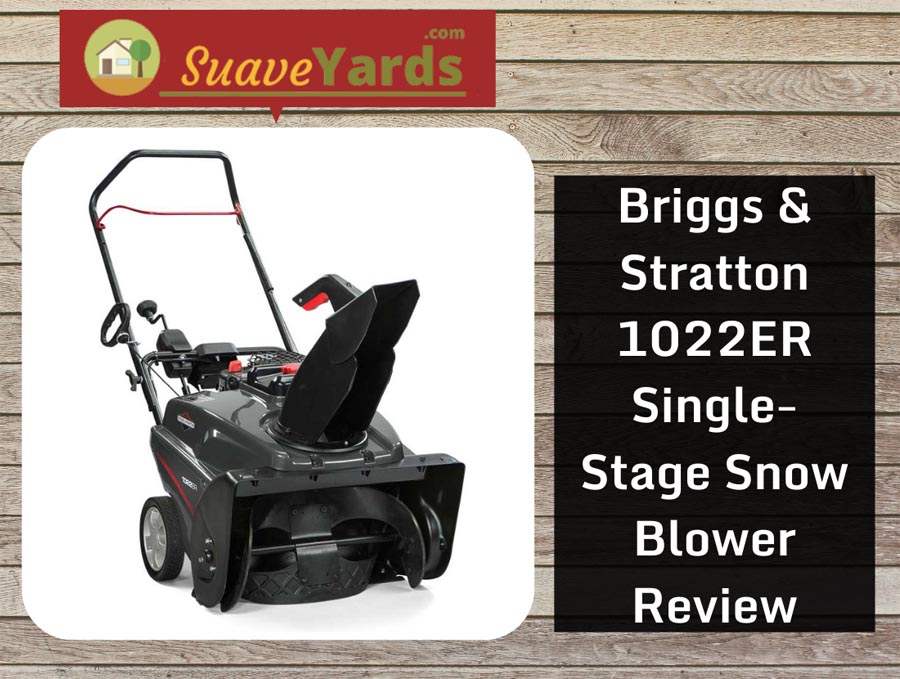 ---
Review At A Glance
---
A lot of snow throwers may function well on powdery snow, but how about wet snow? The Briggs & Stratton 1022ER Snow Blower has no problem dealing with this type of snow. It may be a single-stage machine but it definitely works like a two-stage snow blower.
MY RATING: 95%

---
Editor's Note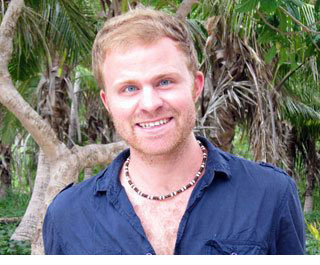 I hope you love the products that I recommend here! Just so you know, I work with Amazon and other affiliate partners and may be compensated from the links below.
---
---
Specifications
---
Model number: 1696727-01
Engine type: 4 cycle
Power source: gas
Clearing width: 22"
Clearing depth: 12.5"
Throwing distance: 30"
Weight: 93 lbs
Warranty: 3 years
PRICE GUIDE: $$
---
About the Briggs & Stratton 1022ER Snow Blower
---
This is a very powerful single-stage snow blower that could match the low-functioning two-stage snow blowers.
Let's start
It has a 9.50 torque power, which is not something that we usually tackle when it comes to snow blowers.
But that's really worth mentioning because it gives us an insight on the power of this machine.
That also means
The Briggs & Stratton 1022ER Snow Blower is powered by gas.
Don't worry, you get a push-button start so that you won't have to get cranky cranking the machine up.
Look
The 1022ER is part of the 950 series.
It has a 208cc displacement, too.
As for the snow removal:
This snow blower clears 22 inches of snow in every pass with a maximum depth of 12.5 feet.
That's more than a foot of snow!
It also has a throwing distance of 30 feet.
You know what that means?
This machine is great for bigger areas.
Most snow throwers are only good for smaller areas. But this one can handle medium to large (but not too large) areas.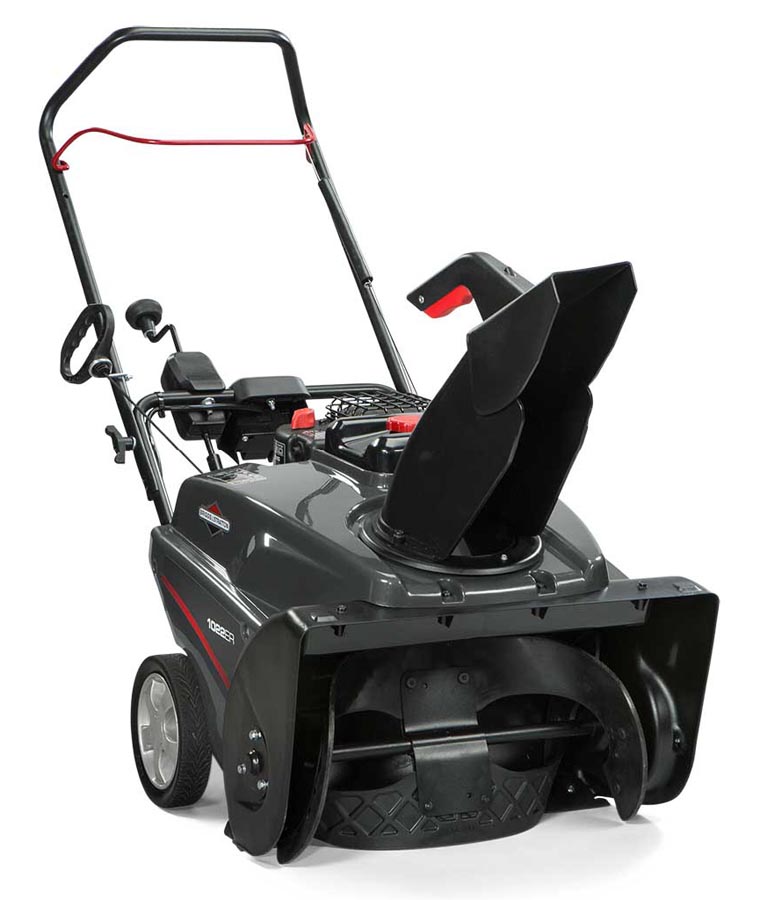 To be fair
This is also a large machine. Large compared to the other single-stage snow blowers but compact when compared to other gas-powered snow blowers.
Its length is 47.8 inches with a width of 23.1 inches. The height is around 40 inches.
It also weighs 93 pounds.
Yep, it's a bit heavy
But it has a pair of really good tires to make snow removal easy for you.
The tank has a capacity of three liters.
Good enough, eh?
Even better, it comes with a three-year warranty.
That means that the brand is really confident with its product because most brands only give out a two-year warranty.
That's for residential use
If the product is used for commercial purposes, the warranty is only good for 90 days.
---
The Good
---
Look, most snow throwers or single-stage snow blowers are for small- and maybe medium-sized areas.
But not the 1022ER.
You see
It has a 30-foot throwing distance, which is usually unheard of in single-stage machines.
That means it can be used for large or large-ish areas.
Let's put it this way
If you have a large medium area, then this is the snow blower for you.
Speaking of the throwing distance, you can easily change it with the equipment's quick-adjust chute deflector.
You can do so with an easy squeeze of the handle that is mounted on the chute.
It gets better
The chute is a 200-degree remote manual crank. Most chutes only rotate 180 degrees.
You just know that Briggs & Stratton loves to one-up other brands.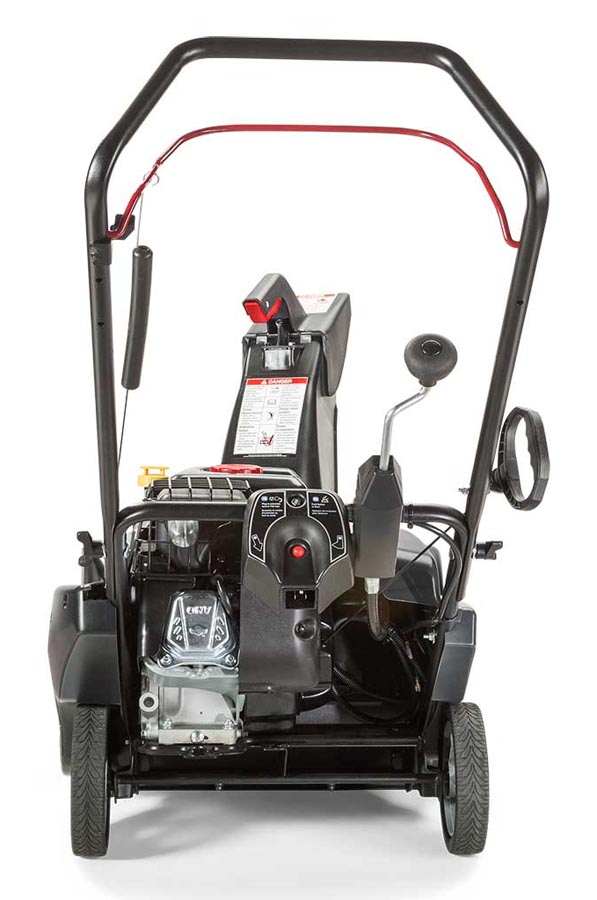 Speaking of trying to one-up
This snow thrower, which is essentially the technically correct term for single-stage snow blowers, is efficient in extreme weather conditions.
That's why
If you have wet snow, then this is the machine for you!
The problem with wet snow is that it could easily clog your machine.
Then you have to fix that
You would lose so much time and you would have spent too much effort on it.
It's also stressful.
You have to remember
You would be stressing in really cold conditions.
That is a terrible environment to stress out.
Don't you think?
Sometimes, there is incongruence in what you actually need and what is available.
For example, you live in a region that experiences extreme winters.
That means
You need a powerful snow machine.
However, most powerful snow machines are the two-stage snow blowers. They are also more expensive.
But
In terms of size, a single-stage snow blower is more practical.
Snow throwers are also cheaper.
With this
At least you get a machine that works like a two-stage snow blower but is priced as a snow thrower.
You can tackle challenging snow in no time.
Give a hand to:
The Briggs & Stratton Snow Series engine.
That's right!
Here's another thing that this machine and its manufacture really got right: the controls.
They are oversized so that you would be able to manage them even if you have really thick mittens to combat the cold.
Moving on
The 1022ER comes with a durable body.
It comes with a one-piece auger housing with ball bearings that could only provide a longer lifespan for this highly-rated machine.
You know what else is amazing?
This machine is not loud at all!
It may be a gas-powered snow blower but it doesn't sound like a two-stage gas-powered snow blower.
One reason a lot of people purchase electric-powered machines is the lack of noise. Nobody wants to disturb the neighbors.
Speaking of electric
You know how one of the selling points of this machine is the electric start?
That's necessary to cover because in a lot of cases, gas-powered snow blowers are really hard to start.
In most cases
People have to pull the cord multiple times before the thing actually starts.
With the 1022ER, you don't always have to use the electric start.
After all
The electric start also uses more steps.

---
The Not So Good
---
For a snow blower this special, it's just hard to wrap around the fact that it has a plastic auger.
Granting that it's no ordinary plastic but a thermal plastic urethane one, it would have been better if the auger is made of a better and sturdier material.
Here's the deal
It's not like this machine is cheap at all.
Here's another thing:
The instruction manual is terrible!
First of all, it's like a generic instruction manual that doesn't specify the 1022ER at all. The parts list, for example, lists some items that are not in the 1022ER.
It was quite frustrating
Good thing it wasn't hard to figure out how to assemble this machine.
Of course, that could be due to experience assembling equipment using metric tools.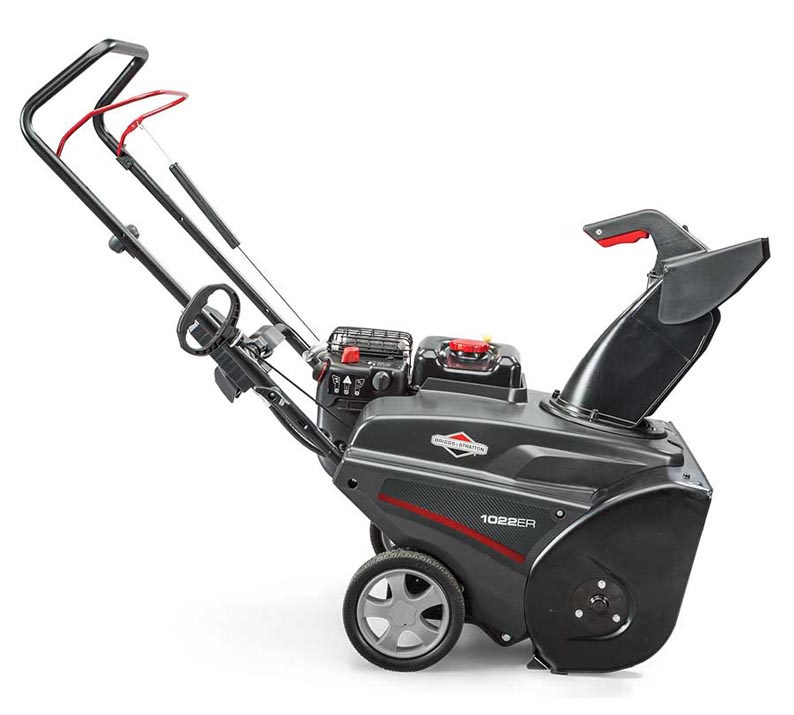 Even more frustrating
The drive belt comes off every now and then. It's also not that easy to put back because of the bolts you need to undo.
You need to do a bit of hack to make the belt stay.
---
Conclusion
---
My Verdict
Design - 94%
Performance - 96%
Price - 95%
It's hard to pick out a snow thrower when you have a small or medium area but in a region where winter is really harsh. The thing is, in a situation where the weather is harsh, you truly need a gas-powered snow blower. Of course, it's more expensive.
But with the Briggs & Stratton 1022ER Snow Blower, it's gas-powered but it's also a single-stage equipment. This means it's cheaper than most gas-powered products. It can work well on regular powdery snow and functions just as efficient in wet snow.
There are just so many good things to say about the 1022ER. It may be a gas-powered machine but it's not as noisy as you would expect gas-powered snow blowers to be.

---
At A Glance
---
✔ Pros
Great for large areas, too
Comes with quick-adjust chute deflector
200-degree chute rotation
Works well on wet snow
Allows you to do quick work
Oversized controls
Durable
Not loud
✘ Cons
Plastic auger
Instruction manual is not clear
Belt comes off every now and then
---
FAQs
---
Would the oil and gas be separated in this machine?
Yes! This is a four-cycle engine type, which means that the oil and gas will not mix.
How does the electric start work? Do you need a battery for it?
No battery is needed for the electric start to work. What you can do is to temporarily connect the starter box with an extension cord. That's when you press the electric start button.
Is it easy to assemble?
It's very easy to assemble. However, you will need metric tools to do it. Also, try to check out assembly from YouTube as the instruction manual isn't that helpful.
---
You Might Also Like…
---
The Briggs & Stratton 1022ER Single-Stage Snow Blower is so impressive that it tops our list of the Best Single-Stage Snow Blowers of the year. This may be a terrible year for everybody but at least you get a really good snow blower.
But if you have a really large area, you are going to need a two-stage snow blower. We have a list of the Best Two-Stage Snow Blowers of the year as well!
Don't know the difference between a single-stage and two-stage snow blower? Don't worry, we got you covered!
Useful Resources
New On-Demand Snow Removal App Launches in Sandy – Sandy Journal
Snow Removal Safety: What You Need to Know – Spectrum News
Snow Blower Market 2020: In-Depth Analysis of Industry Share, Size, Growth Outlook Up to 2026 – Factory Gate