How To Vertical Garden
Truth is:
​Space is a valuable commodity in a city, with most of the space being occupied by buildings and concrete.
Many cities around the world are becoming more and more densely populated and many of  these cities are going to be seeing an agricultural revolution in the very near future – something called to Vertical Gardening.
So let's take a closer look at how to vertical garden.
What Is Vertical Gardening?
Believe it or not this method of raising food crops is something that was pioneered by NASA. Vertical gardening is based on the principle of growing crops vertically, rather than the more traditional way of doing it horizontally.
Buildings built vertically as greenhouses and hydroponic growing systems were developed from ideas that were incorporated into the space station that NASA built.
Imagine that!
On your vertical garden, you can raise fruits, herbs, vegetables, and houseplants in a vertical growing system that only takes up to four feet of square footage!
Regardless of your age or where you live, you can get yourself into vertical gardening; there are vertical garden systems that you can use for vertical gardening.
How To Get Started
Vertical gardens require less area and are easier to maintain, harvest and easier to maintain. However, they have their flaws and require many commitments.
So here is what you need:
A sunny wall space
A robust support system that must be strong enough for your load.
The supporting wall must be in the position to withstand a lot of moisture.
If vapour is likely to create a problem on your wall, you can use a polyethylene fabric to create a vapour barrier.
What You Need To Consider
If you are thinking about vertical gardening there are a number of factors you need to consider.
Since vertical gardening relies on suspension of not only pots but growing plants you will need to read up on pot and plant suspension.
Now picture this:
Imagine covering an entire wall with vine upon vine of cucumber, tomatoes and peas. This is all possible with vertical produce gardening!
Another factor you need to keep in mind is the nature of the area in which you live. There are climate zones which are appropriate for any given vegetable.
This means that some plants will grow better in your area than others, and many plants will grow poorly in your area, if at all just simply due to the climate.
And another thing:
If you are to set up the vertical garden against a brick wall, you must consider the amount of heat produced and the impact it will have on the plants you have chosen.
Consider whether your garden will be perennial, evergreen or annual. Annuals such as some flowering vines grow fast, but your garden will be without foliage during certain times of the year.
The key is:
To make a list of the possible vegetables you would like to grow at home and then do a bit of research on each item on your list.
So What Are The Best Plants For Vertical Gardening?
You can grow a varied range of plants with vertical gardening. All that you will need is to take into consideration the factors mentioned above to determine the right plant to plant.
The good news is:
Flowers, fruit, and vegetables can all work well with vertical gardening techniques and in most cases do well compared to traditional or horizontal garden plans.
If you prefer flowers or cascading greenery, there are many varieties that grow vertically they include:  Creeping phlox, Lantana, creeping fly, verbena and impatiens all do well growing vertically and make beautiful greens and flowers on walls.
How Can Vertical Gardening Benefit You?
You want to know the real benefits right?
They include:
Aesthetic appeal; Vertical gardens can change a dull and plain house into an attractive and engaging home with an immediate-wow effect.
Vegetable and fruit yields are generally higher.
Increased biodiversity in the cities is a guarantee; vertical gardens help reduce the loss of biodiversity and help neutralize the negative effects of urbanization.
Vertical gardens on exterior walls also help reduce heat absorption, which can result in significant energy savings in areas where people in the warmer months depend on air conditioning.
In addition to improving air conditioning, there is also great potential for producing food using vertical gardening techniques.
Vertical gardening allows for more efficient and effective watering.
Vertical gardening allows for better, more efficient air circulation which reduces fungus problems to your plant.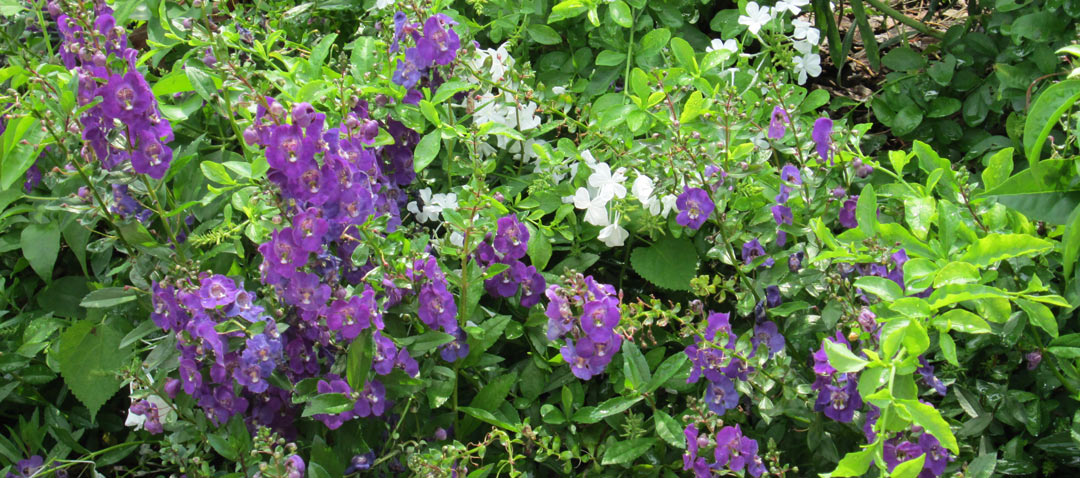 Some Simple Ideas and Tips For Creating Vertical Gardens
Create Your Masterpiece
To have decorations of your own and your family members on the walls of your workplace and the house is common, but decorating your wall with a vertical garden is something very creative and can be visually outstanding.
Let those creative juices flow!
With a vertical garden you can create your own masterpiece! Whether it be welcoming people to your home or framing your living room wall it can help you change the look of your home or office.
Suspension Planters
Another interesting way to create a vertical garden in your home is through the use of wooden planks.
Hang six or seven (depending on the number of choice and size) of wood planks in a row tied with ropes. Cut holes in the planks so that the pots fit easily into the holes, but make sure there is a minimum gap between two pots.
Grow all the desired plants in the pots and place them in the flower box to give it a new look.
Use Gardening Boxes Or Crates
Instead of throwing away the wooden crates and boxes you use at home, use them to make something unique out of the ordinary and into the extraordinary. Make them a part of the garden and to improve the look of your home.
Arrange the old and used and unused pyramid-shaped boxes and decorate them with colourful and varied plants that create a something innovative
You'll be amazed at the difference it makes.
Beautify Your Ladders
If there are no crates or boxes to use, you can resolve to use your old ladder to create a vertical garden. It is one of the simplest and easiest ways to create your living wall.
I know it sounds weird, but stick with me here:
Place the heavier pots down and the lighter ones on top. Decorate your house with vertical gardens. You need no more space because you can create a vertical garden on your wall to grow plants on this provides a large area for the plants compared to horizontal gardening.
So there you go if you have a blank wall or a bare fence – you quickly transform it into your own horticultural work of art!
Want to learn more about Vertical Gardening, you can find more information here: