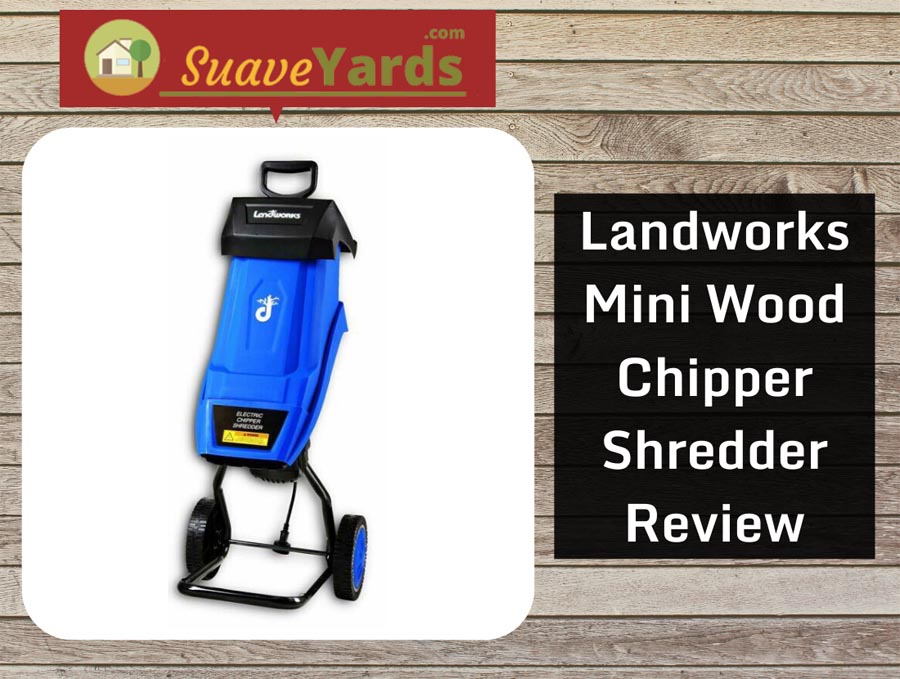 ---
Review At A Glance
---
It may be small but the Landworks Mini Wood Chipper Shredder do things BIG! It can reduce 17 bags of organic waste to just one while doing it without hurting the environment. It is sturdy, too. There are so many reasons why you should buy this product. Read this expansive review.
MY RATING: 88%

---
Editor's Note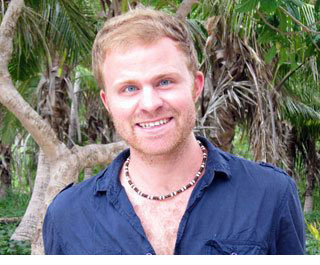 I hope you love the products that I recommend here! Just so you know, I work with Amazon and other affiliate partners and may be compensated from the links below.
---
---
Specifications
---
Power Source: Electric
Maximum Cutting Diameter: 1.57 inches
Mulch Ratio: 17:1
Motor: 15 amps
Power: 1,800 watts
Speed: 4,100 RPM
Dimension: 20 x 15.70 x 38 inches
Weight: 25.30 lbs
Warranty: 2 years
PRICE GUIDE: $
---
About the Landworks Mini Wood Chipper Shredder
---
You've heard of the expression "small but terrible," right?
Well, we could easily use that expression for this Landworks Mini Wood Chipper Shredder – it's small but terribly effective!
Let me explain
At only 25.30 pounds, this machine is lighter and smaller than most electric wood chippers. Some wood chippers weigh over 30 pounds.
As far as dimension goes, the mini Landworks measures 20 by 15.7 by 30 inches.
However
The power that emanates from this small body is quite impressive. It runs on a 15-amp motor at 1,800 watts. The engine is also 120VAC at 60 Hz.
It also runs at a speed of 4,100 revolutions per minute.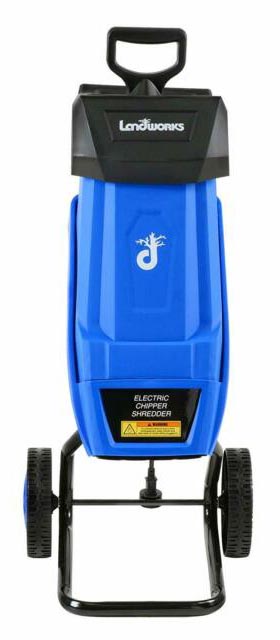 Let's talk about the outside
The body of the machine is made of Polypropylene, a synthetic resin. It is light but durable.
---
The Good
---
It's really nice to buy a product without having to worry about adding to the carbon footprint of the world.
This is the reason why I always prefer to buy electric-powered wood chipper shredders.
Think about this
This chipper has absolutely no smog!
You can call it eco-friendly.
Might I add:
User-friendly, too.
There really wasn't a lot of problem assembling this thing.
Admittedly
If you have a bigger yard, the gas counterpart may be more efficient.
As long as you have a small yard, the Landworks Mini will be a great option.
Let me elaborate
It's really light. So you can easily drag this piece of equipment down any part of your yard.
This makes shredding and mulching very convenient.
You know what else?
This has a decent pair of wheels at six inches in diameter. This will make it easy for you to move it around even when your yard has a lot of rocks and holes in it.
Hey, you can even let your neighbors borrow it.
Are you afraid that lending this would damage it?
So let's take a closer look
As earlier mentioned, the body of this product is made of Polypropylene, which basically spells DURABLE.
It doesn't matter how many handle this thing, it's going to withstand use. That is, of course, if the product is handled properly.
Not only that
The material means you don't have to worry about rust.
Dent is not a problem either.
You think that's enough?
Nope!
The design of the body is also meant to protect the rotor assembly.
Speaking of which
It contains two cutting blades that will optimize the chipping capacity. The blades are also reversible dual edged.
This entails longevity on the part of the blades.
Furthermore
This product is not complicated at all. We mentioned that it is quite easy to assemble.
Well, it is also equipped with an easy instant start switch.
The machine also has an overload protection switch.
What does this do?
This is some sort-of indicator that current has been cut due to overloading.
That is one way to prevent your machine from bogging down.
Just make sure
You abide by the maximum cutting capacity indicated: 1.57 inches.
Mulching leaves were fine as well as slicing through wood within the 1.57-diameter requirement.
There is also an auto-feed function if you are feeling a bit lazy at the moment.
In addition
The set comes with a cable that is 13.7 inches in length.
There is also a sturdy push paddle to maximize the amount of organic debris you can feed into the machine.
Speaking of the debris
The reduction output of this thing is quite amazing! It has a mulch ratio of 17:1. That's 16 bags of waste that you eviscerated with the wood chipper.
Do you want to talk about safety?
Instead of discussing how safe this product is, let me just enumerate the safety standards and certifications that the Landworks Mini passed:
OSHA
RoHS
ISO:9001
ISO:14001
CNAS
SQC
IAF
CSA
EL
cETLus
Intertek GS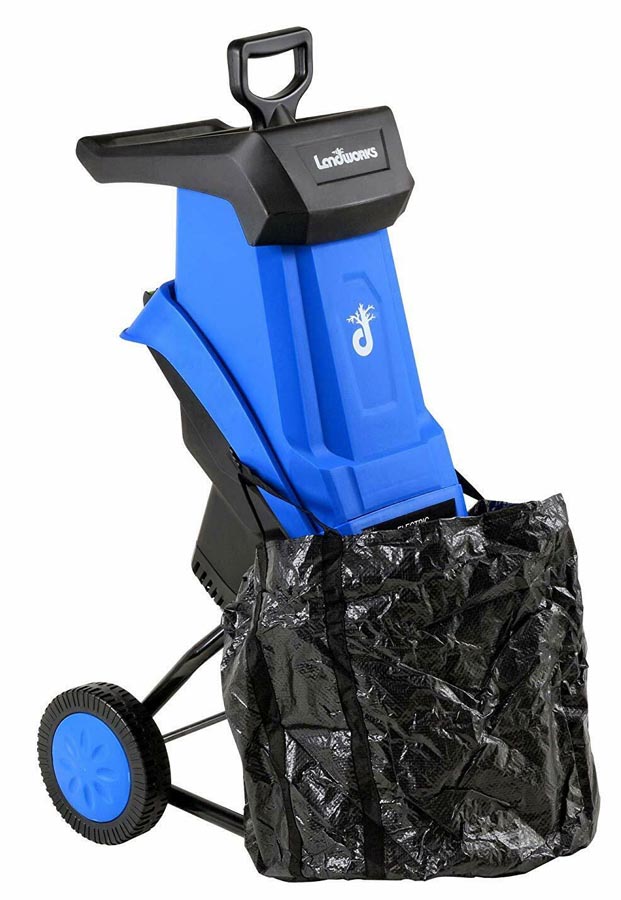 Quiet astonishing, right?
Attaching bags for the debris or mulch is also quite convenient with the Landworks Mini Wood Chipper Shredder.
You might also like to know:
This product is quite affordable!

---
The Not So Good
---
One of my biggest problems with this product is that leaves tend to stick to the exit port of the chip or mulch.
This means
That you might have to clean that part up every after use. If you leave it there for a long time, it might be harder to remove.
While leaves are biodegradable, it will not decompose that easily when attached to a non-organic matter.
Not only that
Since you have to always clean that part, you need to open that part of the machine. Well, the knob isn't always easy to remove.
I had to turn it multiple times before I could open it.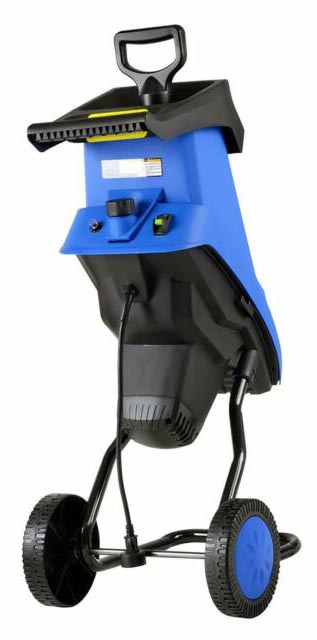 Here's another disadvantage:
The Landworks Mini is quite loud.
Electric-powered wood chipper shredders are supposed to be less loud. Compared to gas-powered machines, this still has a lower volume.
But among its peers, this has quite the volume in it. You should wear earplugs when you use this.
---
Conclusion
---
My Verdict
Design - 89%
Performance - 87%
Price - 88%
The Landworks Mini Wood Chipper Shredder, as the name suggests, is small and light. But don't let that physique fool you because there is so much power behind it as it runs on 15 amps and at a speed of 4,100 revolutions per minute.
It is powerful but portable. This will allow you to take the product with you anywhere you need it. As far as your yard goes, you won't have a problem moving it around because aside from its light weight, it is also complemented with a pair of six-inch tires.
Here's another important detail: This product is really affordable!

---
At A Glance
---
✔ Pros
Durable
Reversible dual-edged blades
Passed multiple safety requirements and certifications
Portable
Light
Great mulch ratio
Budget friendly
Overloading switch
✘ Cons
Loud
Leaves tend to stick to the exit port
You need to clean often to get the debris out
---
FAQs
---
Why should you choose an electric-powered wood chipper shredder over the gasoline one?
The most important answer is because it is environment-friendly. You don't have to worry about your greenhouse gas emission with the electric-powered equipment. However, if you have a medium to large yard, the electric one may not be as effective as the gas-powered machine.
Where can you get replacement blades?
You can buy them on Amazon and other sellers of the Landworks brand.
How often should you sharpen the blades of the wood chipper shredder?
It really depends on the manufacturer. You can read the manual about the appropriate time to sharpen the blades. But a good rule of thumb is every 25 hours.
---
You Might Also Like…
---
Did you like this product? If you want to check out similar electric-powered wood chipper shredders, check out some of our reviews: Sun Joe CJ6021 and its more powerful sibling CJ602E, and the Power Smart PS10.
Larger yards need gas-powered wood chipper shredders like the SuperHandy Wood Chipper Shredder, Yardmax YW7565 and Tazz K33. 
You want a comprehensive list of wood chipper shredders? Here is our recommendation for the best wood chipper shredders of the year.
Useful Resources
The 7 Best Chipper Shredders for the Money in 2020 Reviews: Ultimate Guide – Electronics Hub
Can I Use Wood Chip Mulch From a Tree Service? – Garden Gate
The Ultimate Mulch Guide: How to Find the Best Type for Your Garden – Good Housekeeping