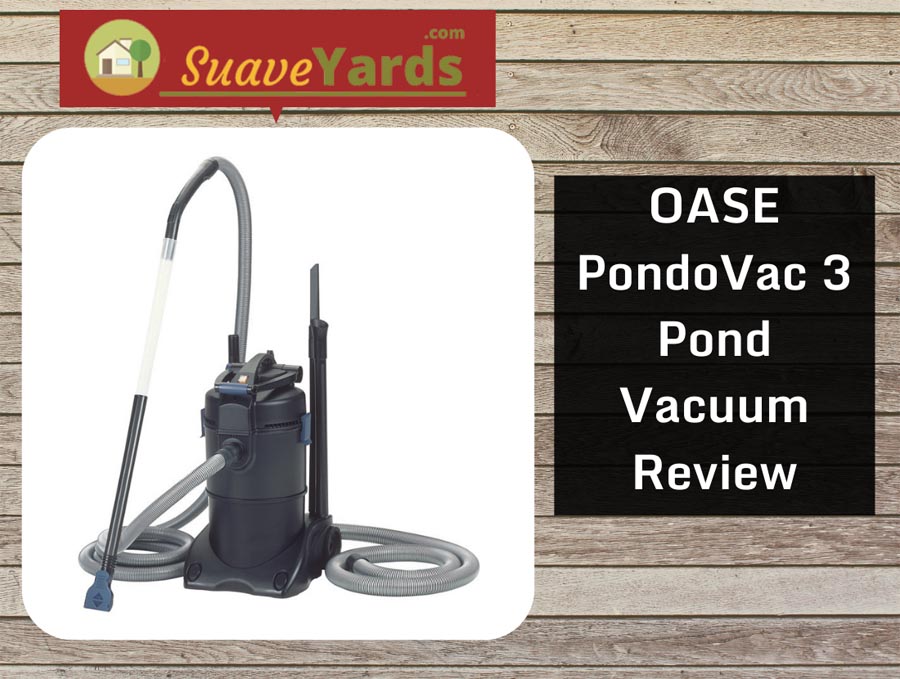 ---
Review At A Glance
---
The OASE PondoVac 3 Pond Vacuum has a lot of power without breaking your bank and allows you to get the job done without taking too much of your time.
MY RATING: 88%

---
Editor's Note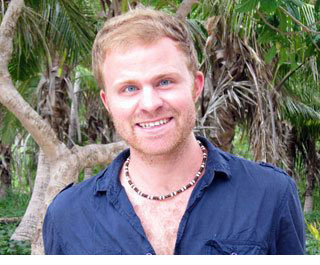 I hope you love the products that I recommend here! Just so you know, I work with Amazon and other affiliate partners and may be compensated from the links below.
---
---
Specifications
---
Power: 1600W
Suction depth: 7 ft
Suction hose length: 16 ft
Power cable length: 13 ft
Weight: 27.8 lbs
Warranty: 2 years
PRICE GUIDE: $$

---
About the OASE PondoVac 3
Pond Vacuum
---
If you are going to have to clean your pond, then you're going to need a lot of physical power. But that power won't amount to much if you don't have a reliable partner.
The OASE PondoVac 3 Pond Vacuum is a great ally with a lot of power without hurting your pockets and without wasting your time.
Let's start
This pond cleaner will use up 1,600 watts in power. It has an operating voltage of 110 to 120 volts or 60 Hertz.
This kind of power is packaged in a small product. Small in a pond vacuum sense.
To be more specific
The dimensions of this equipment are 16 by 27 inches. It also weighs close to 30 pounds.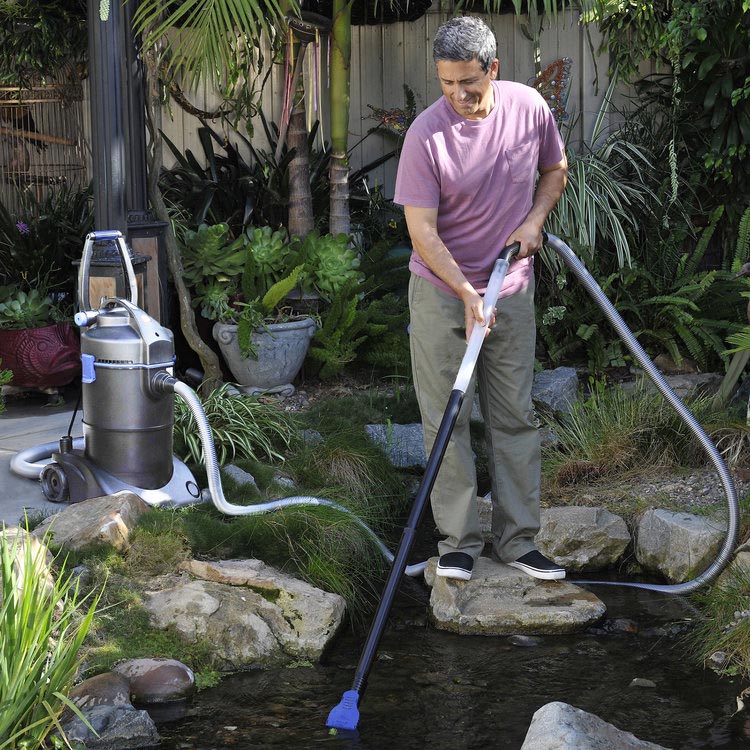 Not too bad
It has a 16-foot suction hose with a seven-foot suction depth.
The drain hose is about eight feet.
On the other hand, the power cable is about 13 feet.
Lastly
This product comes with a two-year warranty.
---
The Good
---
There are a lot of good things about this product.
For one, the power on this thing is quite remarkable. The 1,6000-watt motor definitely has something to do with it.
What is surprising
This power doesn't come with a lot of weight. After all, the entire product doesn't even go over 30 pounds.
It may be light but it is also complemented with sturdy wheels so you would have an easy time moving the product around. It has an adjustable handle, too.
But what truly makes this vacuum special is the dual-chamber system.
Wonder what that is?
This is a system that is patented by OASE. The system allows the vacuum to get filled and then get emptied in alternating cycles.
The purpose of this is to allow non-stop vacuuming.
You know what happens then?
You get to work fast. You won't be wasting a lot of time sweating it out.
This is a truly efficient cleaning product.
Versatile, too
You see, there are four different nozzles you can use at the tip of the cleaner. This way, you can choose the appropriate one for a particular job.
Here are the different head options:
Adjustable floor nozzle – for floor debris
Crevice nozzle – for those difficult to clean cracks and the like
String algae nozzle – for strings of algae, duh
Wide nozzle – for residual water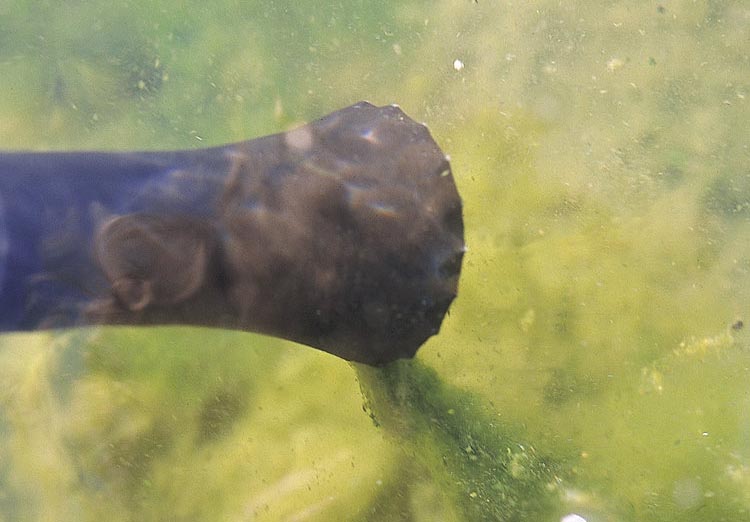 Moving on
There are two hoses that come with the vacuum set. There is the eight-foot hose in the discharge set and the 16-foot suction hose.
It also comes with a sturdy collection bag, which could withstand possible coarse particles that could be vacuumed during the cleaning process.
Related to that
When it comes to the discharge, this could be used as organic fertilizer. Using the discharge hose, you will be able to directly empty the discharges to the garden.
It's quite convenient actually.
Speaking of convenient
The hose comes with four extension tubes. Three of them are black and one is clear. This way, you can actually see what passes through the hose during the suction process.
Now, that is genius!
Let's talk maintenance
Of course, you have to clean the vacuum so it would last a long time. Well, this comes with quick-release clamps so that you could easily remove the motor unit.
This way, you can properly clean the unit.
To summarize:
This is a really efficient pond vacuum. It leaves your pond really clean, but the best part is that you can do the cleaning at a fraction of the time compared to non-OASE vacuums.
That's because of the patented system that allows you continuous vacuuming.
Of course, you really cannot have it all!

---
The Not So Good
---
I wasn't truly satisfied with the length of the discharge hose. The brand states that one of the advantages of the discharge hose is the ability to directly empty the waste into the garden beds.
Unfortunately, it's not that long.
Although
There is an extension available for purchase, but wouldn't it be better if the hose itself is just longer? Besides, the extensions available are also really long, longer than most homeowners would need.
There's more!
This is terrible with large floaters. It has great suction power but loses it when you have to deal with the larger debris.
You might just be better off netting the large floaters. But then again, what's the point of having a great vacuum, right?
Look
What happens is that if you have to remove big floaters or even those large leaves that have sunk at the bottom, there might be enough power to suck them in but then the tool clogs up.
You then have to turn it off and fix the clog and do it all over again. Somehow, the point of the continuous vacuum gets burdened by this.
---
Conclusion
---
My Verdict
Design - 89%
Performance - 87%
Price - 88%
88
%
Power that saves time
The OASE PondoVac 3 Pond Vacuum provides great power without weighing you down. First, it's lightweight, and second, it's not that expensive. This is an efficient vacuum that lets you work continuously because of its patented system.
What the system does is allow you to vacuum continuously because of its dual chambers that would alternately fill and empty. It really prompts you to work fast. That's quite important especially when we are really busy.
The PondoVac 3 consumes 1,600 watts of power and only weighs 27.8 pounds. It also has a maximum suction depth of seven feet. This should be a truly efficient vacuum for small to medium ponds.

---
At A Glance
---
✔ Pros
Powerful
Light & easy to move
Efficient
Versatile
Sturdy collection bag
Includes 1 clear extension tube
Quick-release clamps for maintenance
✘ Cons
Discharge hose could be longer
Doesn't work well with large floaters
---
FAQs
---
What's the difference between the PondoVac 3 and PondoVac 4?
For obvious reasons, the fourth variation of the PondoVac model is slightly better because it has been improved. One such improvement is in the extensions. While the PondoVac 3 has plastic extensions, #4 has aluminum extensions.
How long are the extensions?
Each extension is 18 inches long. There are also four of them, so if you want the total, that would be 72 inches or 6 feet.
Will this pond vacuum remove sludge?
Definitely!
---
You Might Also Like…
---
Did you like what you read about the OASE PondoVac 3? Why don't you compare it with the other PondoVacs. I also did an extensive review of the more-improved models: OASE PondoVac 4 and PondoVac 5.
Better yet, why don't you check out our list of the Best Pond Vacuum Cleaners. Cleaning the pond is a taxing job, but with the right equipment, you'll have an easy time with it.
Cleaning the ponds is one way to keep fish and aquatics healthy. Having a pond can be therapeutic, but you have to take care of it in order to optimize the benefits you get from having a pond. Always keep your pond healthy.
Useful Resources
Cleaning Out a Pond: When & How to Clean a Garden Pond Safely – Gardening Know How
How to Clean a Pond – WikiHow
How to Maintain Your Fish Pond Without Using Electricity – Earth 911