June 23, 2020
Patriot Products CSV-3100B Wood Chipper Shredder Review: Upgraded Version of a Favorite Machine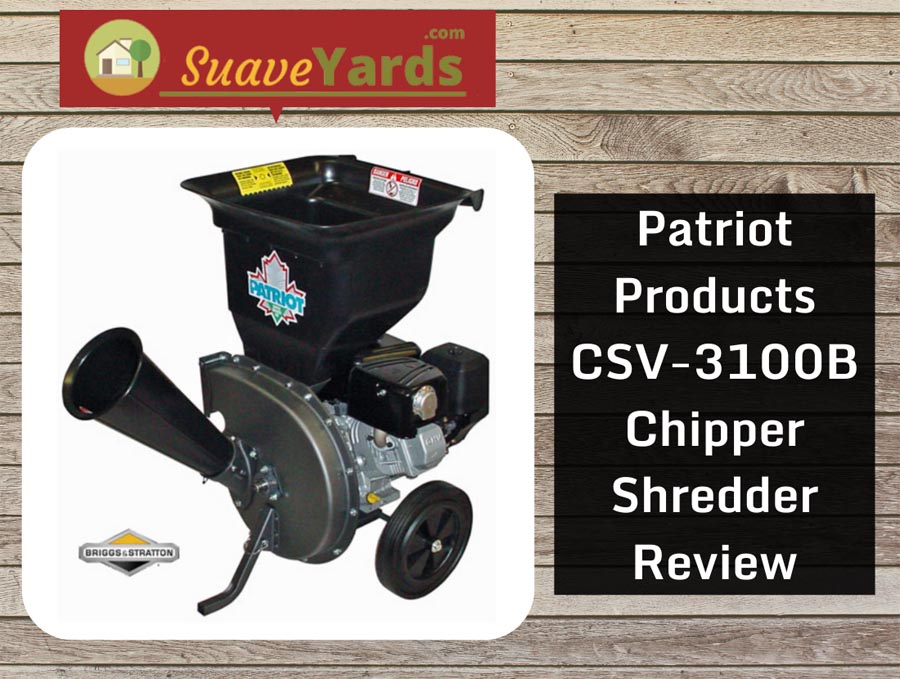 ---
Review At A Glance
---
At 10 horsepower, you know that the Patriot Products CSV-3100B Wood Chipper Shredder means business. It is perfect for large yards especially if you have a small forest in the area. You never have to frown over those voluminous yard debris ever again.
MY RATING: 90%


---
Editor's Note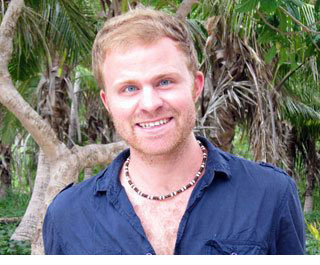 I hope you love the products that I recommend here! Just so you know, I work with Amazon and other affiliate partners and may be compensated from the links below.
---
---
Specifications
---
Model Number: CSV-3100B
Power Source: Gasoline
Maximum Cutting Diameter: 3 inches
Mulch Ratio: 20:1
Motor: 10 hp
Weight: 139 lbs
Warranty: 3 years
PRICE GUIDE: $$

---
About the Patriot Products CSV-3100B Wood Chipper Shredder
---
Have you heard of the CSV-3065B? Because the Patriot Products CSV-3100B Wood Chipper Shredder is its younger, hotter and wiser version.
This is the perfect machine if you have a lot of trees in the backyard. The machine can go through any kind of organic debris in no time.
Let me elaborate
For medium to large yards, a 6.5-horsepower engine is good enough. But this baby runs on a 10 hp engine.
This means that the machine has real bite.
It is not a surprise then
This wood chipper shredder can reduce waste through a mulch ratio of 20:1. This means that for every 20 bags of debris that go through the machine, only a bag of mulch or chips will come out of it.
Isn't that amazing?
The average reduction ratio is between 10:1 and 15:1.
Understandably
The engine can be used for commercial purposes, too.
The engine is also Briggs & Stratton Vanguard.
What does this mean?
Vanguard engines by Briggs and Stratton are robust and high-performing engines. They are manufactured with premium quality in mind.
Plus
You must know that Briggs and Stratton is really about power. The brand has been producing engines for over 100 years and boasts over a million customers worldwide.
It doesn't get better than this!
Let's continue
So what does that kind of power do? Well, it makes for heavy-duty chipping and mulching.
If you have a branch with a diameter of around three inches, don't worry about it. This machine can turn it into chips without much problem.
You can easily deduce:
If wood is not a problem then processing leaves will be such a breeze.
That is also due to the y-hammer system built in the machine.
---
The Good
---
This machine is not the cheapest one in the market. But it also proves that you really have to pay for premium quality.
And premium quality is exactly what you will get from the CSV-3100B.
First
The machine could go through any organic debris without much problem. Of course, there is a limit to its maximum capacity and that is three inches in diameter.
That is not bad at all!
In fact
A lot of wood chipper shredders could only handle less than two inches in diameter.
The large maximum cutting diameter also means that it would be easier to process thin branches that are irregularly shaped.
This way
You don't need to break them into smaller pieces for easy processing.
With that in mind
You can also see that the hopper is quite large in this thing. It measures 16 by 14 inches.
Just like the CSV-3065, this baby also has a seven-inch chipper. There is no need to break branches with offshoots into individual things.
Not only that
The power in this machine is great for hardwood. So even if you don't have a large yard but it is home to some hardwood, then this machine is more practical for you.
Examples of hardwood trees:
Alder
Balsa
Beech
Hickory
Mahogany
Maple
Oak
Teak
Here's another advantage:
The machine has a high RPM or revolutions per minute. This is in reference to speed.
That means work can be done in no time at all.
You know what else?
This machine is so easy to assemble. That is important for a lot of people.
Plus, it can start quite easily–one pull or two and it is good to go!
Let's talk about the parts!
The rotor contains two chipping knives that are made of high-quality steel. Now that is important because despite the power of an engine, if it is not complemented with sharp and efficient blades, wood chipping will not be effective.
The blades are tough and treated with heat so that it will be resistant to wear and tear.
Yes, folks!
The machine is built to last for quite some time.
To add to that
The product features and outboard bearing that you can grease for lasting performance. Technically, this bearing supports the rotor shaft.
What happens is the engine shaft will take on less weight, hence, will be less stressed.
If that is not quite clear
It only means that it helps the engine have a longer life.
Finally
The product comes with a standard collection bag. The machine is really designed well as it has a side discharge that is more convenient when it comes to the collection process.
Cleanup becomes so much easier with the bag that comes with this Patriot Products CSV-3100B.

---
The Not So Good
---
We have repeatedly mentioned how powerful this product is with its 10 hp engine. Now, with great power comes great–size!
Yep, this machine is quite large and understandably heavy, too.
So the downside?
Going up the hill is quite an uphill battle. Yes, the product has a pair of wheels, but the engine doesn't drive itself.
The product weighs 139 pounds.
You know what else?
The machine is also quite loud. Wear hearing protection when you use the CSV-3100B.
You should also know
That working with wet debris has its own little challenge. There is a tendency that the shredder will clog up when you feed it wet debris.
You have to push the product down with a stick or paddle.
Or
Don't feed it wet materials. Surely shredding can wait a day or two.
---
Conclusion
---
My Verdict
Design - 89%
Performance - 92%
Price - 88%
90
%
Powerful and highly efficient!
Do you have a large yard? Or maybe it's a smaller yard but with a number of hardwood trees? Then you need the Patriot Products CSV-3100B Wood Chipper Shredder!
It is definitely a powerful wood chipper as it comes with a 10 hp Briggs & Stratton Vanguard commercial-grade engine. It can chip wood with up to three inches in diameter and can reduce waste from 20 bags to just one.
That's quite the machine, right? Patriot Products certainly knows how to make efficient outdoor power equipment.

---
At A Glance
---
✔ Pros
Large maximum cutting diameter
Powerful machine
Commercial-grade engine
Easy to assemble
Easy to start
✘ Cons
Large and heavy
Loud
Doesn't work well with wet debris
---
FAQs
---
How do you clean the wood chipper?
For the chute or hopper, you can use a brush or dry cloth to clean them. The same can be used to clean around the muffler. Make sure there is no debris left in the wood chipper so that the machine will not bog down.
How often should you clean the wood chipper?
Ideally, you should clean it after use. But we don't always have the luxury of time or the energy to do so especially after cleaning the yard. You can do the cleaning after eight hours of use.
What are the other maintenance activities needed for the wood chipper?
If it is a gas-powered machine like the CSV-3100B, you definitely change the oil after eight hours of use. That is only for the first oil change. After that, you can change it every 50 hours. You also need to lubricate the moving parts every eight hours of use.
---
You Might Also Like…
---
The CSV-3100B is certainly one of the best gas-powered wood chippers in the market along with its sibling, the CSV-3065B. Here is a list of the best chipper shredders – both electric and gas.
So what does a wood chipper do exactly? Here is your Wood Chipper 101.
Now we know that one of the things we get from a wood chipper is mulch. But what type of mulch would work best for you? Get to know more about mulch here.
Useful Resources