---
Review At A Glance
---
With a powerful 208cc overhead valve engine, the Poulan Pro PR241 Dual-Stage Snow Blower can make quick work of almost two feet of snow. It also has a 24-inch clearing width. It doesn't take long to remove snow even in a large area.
MY RATING: 89%

---
Editor's Note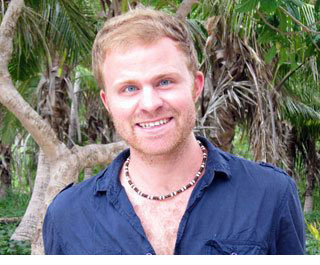 I hope you love the products that I recommend here! Just so you know, I work with Amazon and other affiliate partners and may be compensated from the links below.
---
---
Specifications
---
Model number: PR241
Power source: Gas
Clearing width: 24"
Clearing depth: 23"
Throwing distance: not indicated
Weight: 240 lbs.
Warranty: 3 years
PRICE GUIDE: $$
---
About the Poulan Pro PR241 Snow Blower
---
The basic thing about the Poulan Pro PR241 Dual-Stage Snow Blower is that it can go through very thick snow without a problem.
That's mostly because of its engine.
Let's talk about that!
The engine has a cylinder displacement of 208 cubic meters.
That's why it has the capability to power through almost two feet of snow.
Isn't that a lot?
Yes it is
However, it's not a rare occurrence in areas where winter could be really harsh.
Now
This is a two-stage snow blower. This means that the snow will be sucked into the machine by the auger.
Then, the impeller will be the one that throws out the snow.
Speaking of impeller
You might want to know that the impeller has a diameter of 12 inches.
This is also powered by gas. The machine has a fuel tank that can accommodate a maximum of 0.71 gallon.
Also
This has an electric start, too.
Finally
The machine has a three-year warranty for homeowners.
---
The Good
---
If you have a large area, then you should definitely think about getting the Poulan Pro PR241 Dual-Stage Snow Blower.
Of course, that's not enough for you to buy this machine.
That's why
I'm giving you a rundown of the positive attributes of the PR241.
The best part about this machine is how it seems at ease in inches of snow. Even when the snow is close to two feet deep, it will simply power through.
Here's another:
It can work just fine on gravel.
This is a common problem among homeowners with a gravel ground. They often complain that the machine would throw gravel as well as snow.
Not this though
Let's talk about that two-stage process.
The reason why dual-stage snow blowers are more powerful is because there are two parts of the machine that do the heavy lifting.
Let me explain
With the single-stage snow blower, you only have the auger to rely on. It gathers the snow into the machine, then throws it out, too.
As for the two-stage snow blower, the auger is only responsible for the gathering of snow. Another part, the impeller, will throw the snow out.
Further
The ribbon augers are really sturdy, which explains why the PR241 could easily go through snow, no matter how thick it is.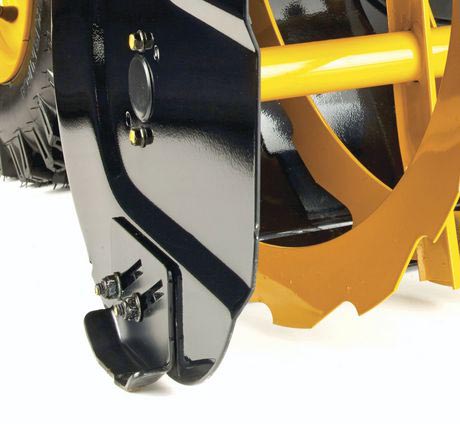 Moving on
The chute can be rotated within 180 degrees. This way, you can choose which direction you want to throw the snow.
It is also mounted on the console so that it would be easy for you to direct the chute to where you want to throw it.
Not only that
This equipment is really made for convenience as it is easy to control.
Proof of that is the redesigned control panel.
Related to that
You can adjust the speed of the machine, too.
There are six forward speeds to choose from. This way, you can choose which speed will be comfortable for you to work.
Don't think about the speed, think about comfort. The more comfortable you are, the easier it is for you to work.
Look:
The engine is also really durable.
This is important because you want to be able to do your work quickly.
Here's the deal
The power in the PR241 engine allows you to work really fast.
However, in a lot of cases, power isn't enough. There are instances where you can't power through because the machine can't function well in really cold conditions.
The durable makeup of the machine allows it to work properly even during really harsh conditions.
Speaking of harsh conditions
The machine comes with an electric start.
One of the problems of the gas-powered machines is that it's hard to start just using the pull cord. That's why an electric start is a really good addition.
This makes snow blowing really convenient.
When it comes to winter work
You want to finish as soon as you can.
With the electric start and the power behind the engine, you know you can finish your work early. No matter how big your area is.
To give you a big picture
This is a wonderful machine for driveways that are good for at least three cars.
You can even add the sidewalk and the rest of the yard that you usually walk on.
There's more!
It's quite easy to assemble, too.
And it is made for everyone!
How do I know that?
Easy! The machine has an adjustable handle height.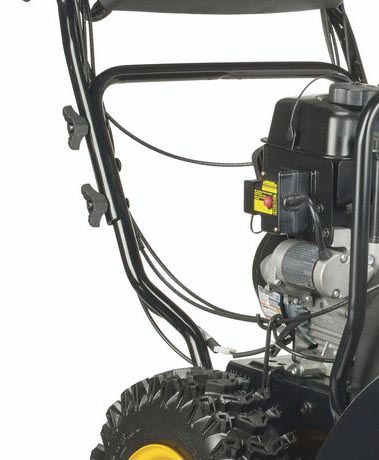 This way, no matter how tall you are, you will be able to use the PR241 without breaking your back.
You should know
The Poulan and Poulan Pro brand is known for their innovation. Not only that, they have been making outdoor equipment since 1944.
Over the years, the brand has been making reliable equipment that will make your life easier.

---
The Not So Good
---
It seems like the Poulan Pro placed all durability in the engine. The console is bracketed with plastic.
While plastic is not a problem in harsh conditions, the issue is that it's an outdoor machine. Plastic just doesn't seem to have a place in really rugged conditions.
Not only that
There are other parts that are made of plastic.
You have to remember that there will be a lot of movements in the machine so the plastic parts may not be able to withstand all the vibrations.
Here's another problem:
There are six forward speeds. However, it's quite unfortunate that there is only one backward speed.
If you engineer something with six forward speeds, isn't it just better to add another backward speed?
Just saying.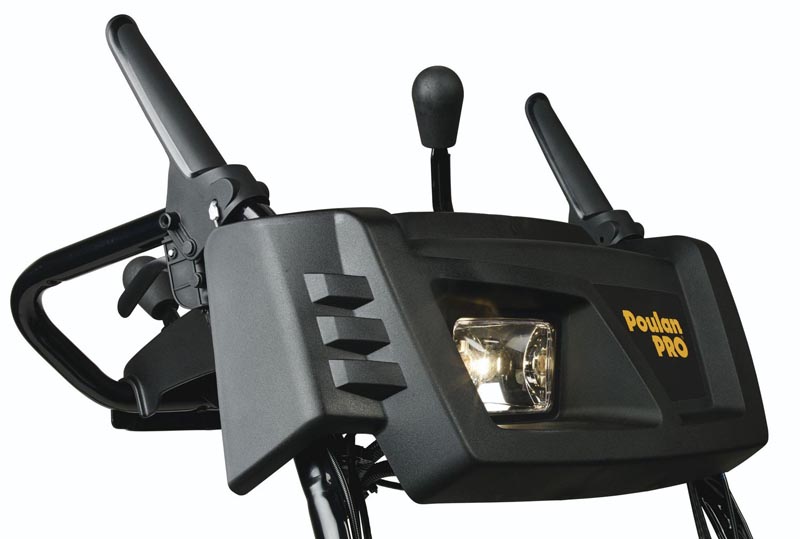 I have to say
I'm glad that there is an electric start in this snow blower because the pull cord is just very hard to start when it's really cold.
You have to pull the cord over and over again. Sometimes you won't be able to start it at all.
When it's really cold, in the vicinity of zero degrees, you should depend on your electric start.
---
Conclusion
---
My Verdict
Design - 85%
Performance - 91%
Price - 90%
89
%
Quick work in thick snow
When it's cold, you wouldn't want to stay out for long. Obviously, you would prefer to be inside your home with your heater. When it's snowing, you should know that snow wouldn't clear itself. You really have to go outside and clear snow.
Don't worry! The Poulan Pro PR241 can do quick work with your snow even if it's close to two feet thick. It has a powerful engine complemented with durable augers for a swift pass into the thick snow. It has six forward speeds for your convenience.
It also has an electric start. That's great considering how difficult it is to start this machine with the pull cord when it's really cold out.

---
At A Glance
---
✔ Pros
Powers through thick snow
Can work on gravel
Electric start
Durable engine
Adjustable handle
Easy to assemble
✘ Cons
A lot of plastic parts
Only one backward speed
Pull cord is hard to start
---
FAQs
---
Does this come with a cover?
No, it doesn't. But there are covers for sale that could fit this equipment.
Is this easy to maneuver?
It comes with six forward speeds so you can choose the one that you can be most comfortable in. However, it doesn't have power steering, so that would need a bit of strength.
Nothing here talks about lights. Does this come with lights?
Actually, yes, the Poulan Pro PR241 has lights.
---
You Might Also Like…
---
It's quite obvious that I'm a bit of a fan of this snow blower, right? Well, that's also because this snow equipment made it to our list of the Best Two-Stage Snow Blowers of the year.
Two-stage snow blowers are appropriate for larger areas and for really thick snow. But for smaller areas and winters that are not too harsh, the single-stage snow blower will suffice. It's also more versatile because you can choose one that is electric- or battery-powered. We've also curated a list of the Best Single Stage Snow Blowers of the year.
You know what else? We also have a list of the Best Snow Blowers for Women. These are lightweight and easy to maneuver.
Useful Resources