---
Review At A Glance
---
The Power Smart PS10 Chipper Shredder is a practical tool for small yards – it is quite affordable and easy to move around the lawn. It is also easy to use and extremely safe. If you have a garden, this is a great tool to create mulch and make your plants healthier.
MY RATING: 93%

---
Editor's Note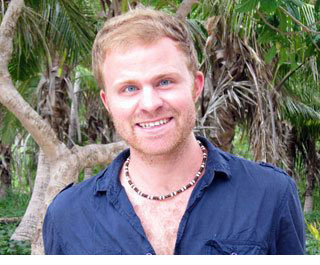 I hope you love the products that I recommend here! Just so you know, I work with Amazon and other affiliate partners and may be compensated from the links below.
---
---
Specifications
---
Model Number: PS10
Power Source: Electric
Motor: 15 amp
Speed: 4,500 RPM
Cutting Diameter: 1.625 inches
Mulch Ratio: 20:1
Dimension: 12 x 17 x 24 inches
Weight: 33 pounds
Warranty: 2 years
PRICING: $
---
About the Power Smart PS10 Chipper Shredder
---
What really drew me to the Power Smart PS10 Chipper Shredder is the price. It is quite cheap, which then begged the question:
Is it dependable?
Definitely!
This kind of chipper shredder is perfect for smaller lawns. It may not be ideal for bigger ones.
It runs on a 15-amp motor at 120 volts and 60 hertz.
Moreover
It operates at 4,500 revolutions per minute. That's definitely a great enough speed for household use!
You won't have a problem shredding twigs with this thing. It can even handle branches with a diameter of up to 1.625 inches.
But that's not all!
You can move the PS10 with ease because it has six-inch wheels to make the task more convenient for you.
You can just wheel it around while you pick out the yard's natural debris.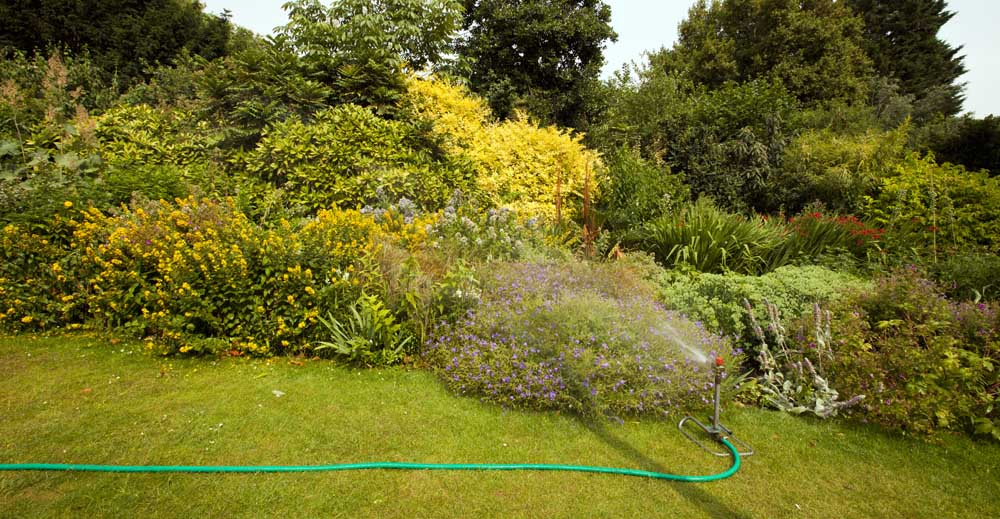 In addition
This product has an overload protection.
It also has a safety locking knob so that it won't function when it is open or while it is loose.
You know why?
You just don't know if you have smaller children or pets that might try to tinker with the equipment when it is open.
Here's another important information:
This chipper shredder has a 20:1 mulch ratio. This means that your 20 bags of natural debris could be reduced to just one bag of mulch with this shredder.
Isn't that amazing?
---
The Good
---
Let's start with the most important advantage for me: the 20:1 ratio.
As explained earlier, the number refers to the mulching. A debris of 20 bags could be reduced to just one bag after shredding.
How is this significant?
Regular chipper shredders only have a mulch ratio or 10:1.
Also, the Power Smart PS10 Chipper Shredder is more appropriate for small yards. So you really can't afford to have bags of mulch with nowhere to dispose of them.
So for me
The amount of mulch that I get from this baby is quite enough to feed my small garden. That makes it a good one in my books.
Fortunately
The good thing about this chipper shredder doesn't end there. I love that it is easy for me to move around.
It has six-inch wheels that makes mobility easy.
You know what's the deal with the size?
When you have a pair of wheels that have a diameter of six inches, it would be quite easy for you to move them over uneven ground or rocky areas.
Granting there is a large obstacle in the yard or the garden, the product is quite light at just 22 pounds. You can definitely carry it with ease.
Let's get to the crux of it
At 4,500 RPM, this machine is quite fast considering that it's electric.
It can shred leaves and shrubs really quickly and with efficiency. Just make sure not to feed items that have a diameter of more than 1.6 inches.
So definitely just thin branches and twigs for the more solid debris.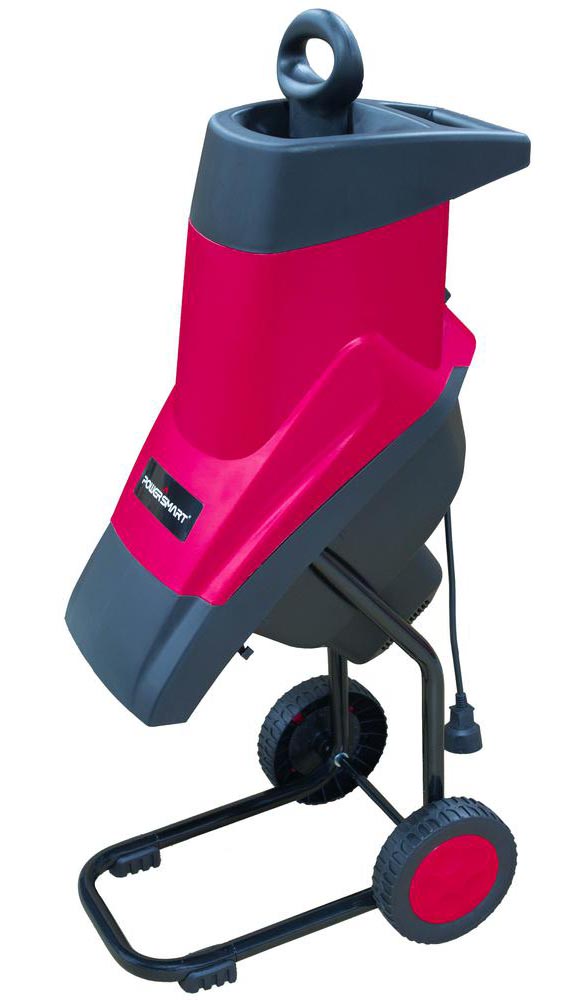 Let me tell you a great deal
When the PS10 gets overloaded, it automatically shuts off. This is particularly important for your motor because you don't want it to be overworked.
It is also quite safe because of another feature: safety locking knob. This will prevent the blades from spinning if the PS10 is open or if it is just a bit loose.
Plus
Just in case the PS10 gets jammed–it hardly ever does, by the way! It is very easy to unravel.
You can just open the cover of the shredder and remove whatever caused it to jam. Close it and you are back in business!
In addition
Since it is electric, the PS10 is quiet.
Here's another important feature:
I don't usually like playing off of sexist arguments that women can't do this or women are unlikely to understand machinery.
But I have to be honest with you, I really hate assembling things and sometimes I have a hard time figuring out tools.
Well
If you're like me, you will really love the PS10 because you don't have to take out your tool box! Any tool you need is available to you courtesy of the PS10 set.
I felt so macho assembling the PS10.
This is great news:
The PS10 is REALLY AFFORDABLE! Okay, it's not exactly the cheapest chipper shredder in the market.
But it definitely is the best value for money. It's not expensive and the benefits are worth more than you actually pay for.
In case you want to know more about the brand
Power Smart USA is a brand that offers outdoor power equipment. It has its headquarters in Itasca, Illinois.
The company is intent on making yard work easier for homeowners. Its products include lawn mowers, snow blowers, yard cleanup tools like the chipper shredder, and more!

---
The Not So Good
---
My biggest issue with this chipper shredder is its inability to take in irregularly shaped branches or twigs for shredding.
So if you have a crooked branch or twig, you should break them up so that only straight-ish branches are fed onto the shredder.
You can't really blame it
The PS10 is quite slim so you can't really expect it to take in large chunks of branches. But I would've at least wanted it to be more branch-friendly, if there is such a thing.
It's a bit of a hassle to break branches especially when you are out of time.
That's exactly why
I always say that this is a good chipper shredder for small yards. I have to emphasize the small aspect!
If you have a big yard, chances are you have even more twigs and branches to deal with. A lot of them are going to be irregularly shaped.
Then
Since we mentioned that the PS10 is quite slim, it could easily tip over if it is situated on a surface that is not flat. So you have to figure out its position to make sure that it won't overturn.
---
At A Glance
---
✔ Pros
20:1 mulch ratio
Large wheels for easy mobility
Affordable
Easy to assemble
Automatically shuts off when overloaded
Safety locking knob
Not noisy
✘ Cons
Not great for crooked branches
Could easily tip over
---
Conclusion
---
My Verdict
Design - 92%
Performance - 92%
Price - 95%
93
%
Best value for money!
If you have a small and manageable yard, you don't really need to have a gas-powered chipper shredder especially since they are more expensive. The Power Smart PS10 Chipper Shredder is just what you need.
It is affordable and it is quiet. It goes through leaves, shrubs and small branches effortlessly. It is easy to assemble, too. Basically, for homemakers, this is a great tool to keep the yard looking neat.
Not only that, you will have your own mulch for your garden in no time. The PS10 works at 4,500 RPM.

---
FAQs
---
Can you attach plastic bags to hold the mulch?
This is not designed to have attachments. However, do you notice the piping under the chute? You can put a bucket there where you can store the mulch.
When do you use an electric or gas chipper shredder?
The kind of chipper shredder you use is usually dependent on the size of your yard. For a smaller-sized yard, an electric shredder will suffice. For bigger ones, you would need the gas shredder, which packs more power. You have to know, though, that gas-powered equipment is noisier. It is also generally more expensive.
How long should be the extension cord for the PS10?
Just remember that the longer the cord, the higher the voltage you need.
---
You Might Also Like
---
The PS10 is included in our list of the best wood chipper shredders of the year.
If you have a bigger yard, you might prefer a gas-powered chipper shredder. Check out this review of the Tazz K33.
If you want an alternative similar to the PS10, there is the Sun Joe Chipper CJ601e.
Useful Resources