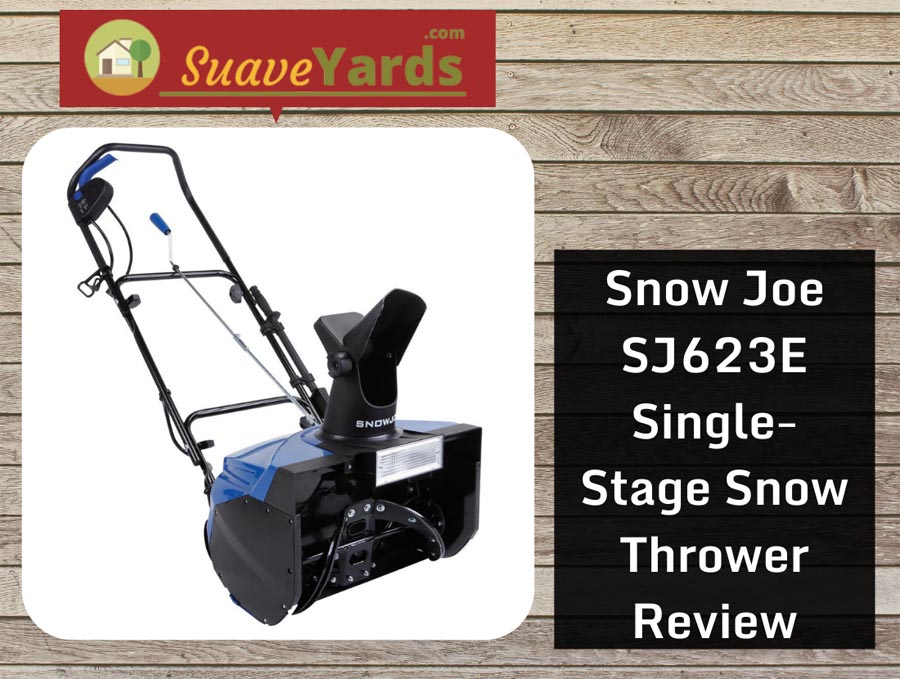 ---
Review At A Glance
---
Snow throwers shouldn't be intimidating. It's an essential equipment at home for those living in regions that experience winter. The Snow Joe SJ623E Snow Thrower is an efficient equipment without the usual weight of single-stage snow blowers.
MY RATING: 92%

---
Editor's Note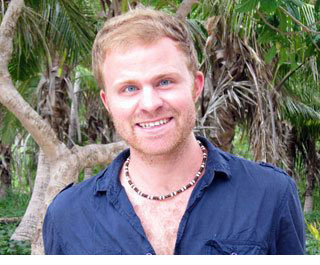 I hope you love the products that I recommend here! Just so you know, I work with Amazon and other affiliate partners and may be compensated from the links below.
---
---
Specifications
---
Model number: SJ623E
Power source: Electric
Motor: 15 amps
Clearing width: 18"
Clearing depth: 10"
Throwing distance: 25'
Sound: 100 dB
Weight: 33.7 lbs
Warranty: 2 years
PRICE GUIDE: $
---
About the Snow Joe SJ623E
Snow Thrower
---
As the name implies, this is a single-stage snow blower.
Did you catch it?
Single-stage snow blowers are actually called snow throwers.
So when you hear that it's a snow thrower, you know that this equipment only relies on the auger to do the work.
But enough about the verbiage
The Snow Joe SJ623E Snow Thrower is an electric machine.
There are just so many good things associated with electric machines.
Like what?
For one, it's better for the environment. You don't have to worry about fuel emissions.
Secondly, you know that it's lighter.
That's right!
This snow thrower weighs less than 34 pounds.
So, if you're a woman, then you won't have a problem using this machine.
If you're a senior citizen, then you won't be punishing yourself too much by clearing your yard using the SJ623E.
Let's talk about the output
Just so you will have an idea on the power of this thing, it can process 720 pounds of snow per minute.
That's possible because of its speed of 2,450 revolutions per minute.
You want a picture?
Perhaps you are better off knowing the details that you can actually see.
This machine has a clearing width of 18 inches. That means that in every pass, 18 inches of snow will be collected by the auger.
To complement that
It also has a clearing depth of 10 inches.
To top it off, the throwing distance is 25 feet.
That's quite good!
You can also choose the direction where the snow will be dumped.
The chute has a turning radius of 180 degrees.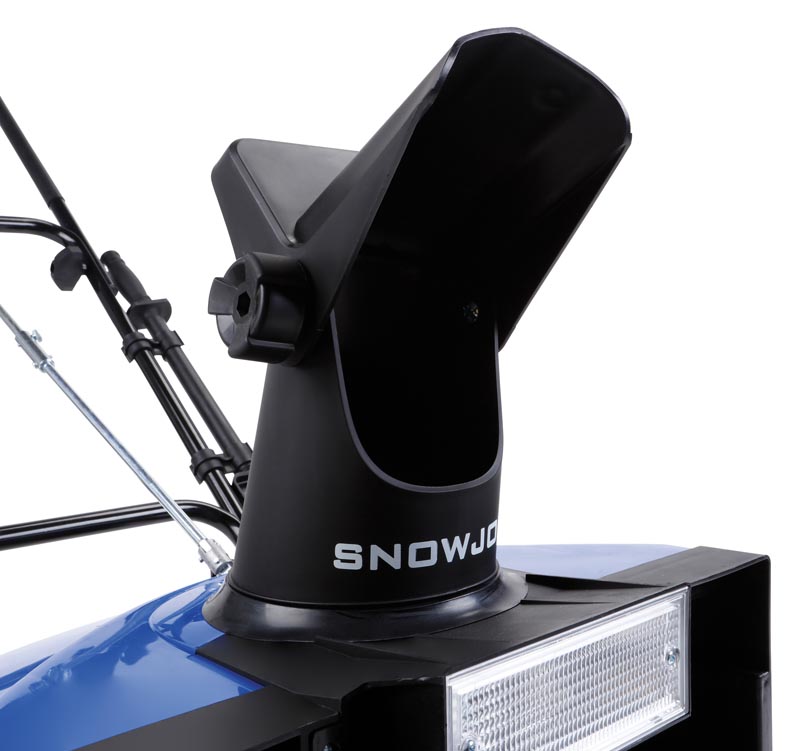 Moving on
If you're wondering how loud it is, the sound level is around 100 decibels.
Other facts you should know:
The equipment comes with a 100-foot extension cord.
Speaking of size, the tire has a height of 4.5 inches and a width of 2.5 inches.
If you're wondering
The machine comes with a two-year full warranty.
---
The Good
---
There are so many great things about using electric machines.
As mentioned
It's better for the environment.
Not that there are no environmental ramifications of using electric products. The generation and transmission of electricity have some environmental effects.
However
It's not as dire as when you use gas-powered equipment.
Machines that use fuel release greenhouse gas to the air. This contributes to global warming.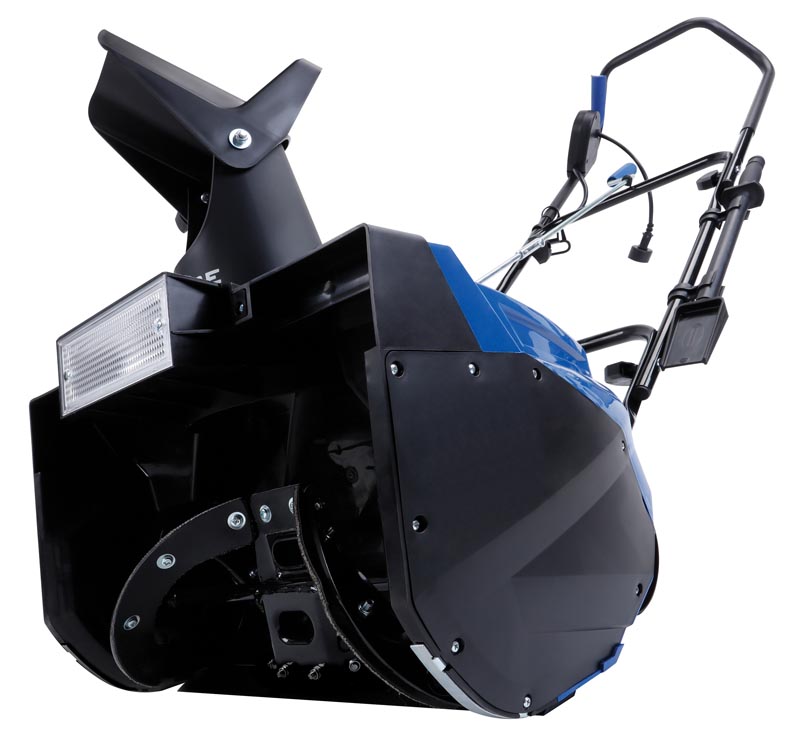 Now
With electric-powered machines just like the SJ623E, you won't have to worry about greenhouse gas emission.
Another thing
Electric-powered equipment is generally lighter and less expensive.
The tool also doesn't need regular maintenance.
But what makes the SJ623E better than others?
It's so smooth in the snow.
As mentioned, it can gather snow by ploughing 18 inches of snow in every pass with a maximum depth of 10 inches.
If your snow is just four or five inches deep, this snow thrower will just glide through it.
Further
It works best on dry snow.
Although, it's not bad on wet snow either.
I'm torn
The cord is around 100 feet long. That's quite good.
However, it's not very good for deeper snow. We'll talk about that more later.
We mentioned lightness
For women and seniors, this is a really good snow thrower.
This makes it easier to drag the equipment to and from storage. It also makes it simpler to pull or push when there are protrusions on the ground like a root of a tree or a large rock.
Overall
Its lightness is an advantage to all.
Also, this works quite well on sloping terrain.
Did you know?
The Snow Joe SJ623E also works in snow over a foot deep.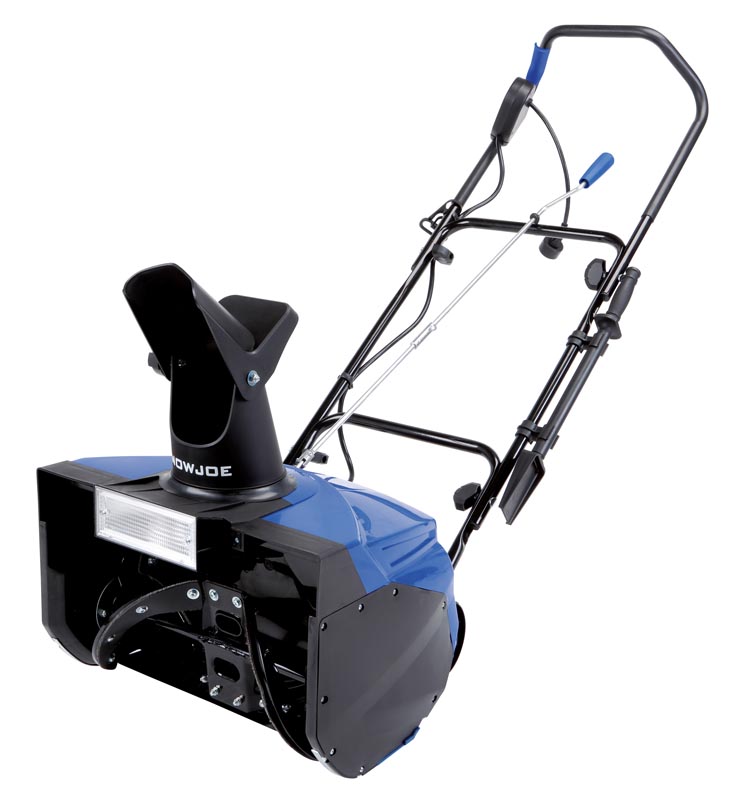 According to Snow Joe, the product works at a maximum depth of 10 inches.
Here's some good news!
For snow that's over a foot deep, you only have to go slowly.
You might also have to do a bit of a push and pull before you get through.
That's good enough
It's actually exceeding expectations.
There's more!
This snow thrower comes with a 20-watt halogen light.
This way, no matter what time of day you will be clearing snow, you will always have a bright snow-clearing task ahead. Literally.
Plus
It's a simple machine to operate.
You just need to plug the cord and then push the power button.
Seriously
Even a child can operate this thing.
Although, you should never allow a child to operate this snow thrower. That was merely stated to make a point.
It's really great when you have a machine that doesn't intimidate you.
Another important detail
This snow clearing product has been certified to be safe to use based on the following:

---
The Not So Good
---
You know how during winter the community sends out its own snow plough?
Well, the snow plough usually leaves some salt behind.
Let me just say
This snow thrower won't glide through the salt mixture with ease.
In fact, sometimes, it bogs down.
I know, it's terrible
You're lucky if you don't have to deal with the salt though.
Another downside?
The cord.
It's quite difficult to navigate through deep snow with the Snow Joe cord.
Don't worry
There is a solution to this. You can just buy a new cord.
However, that is still a negative on the part of this snow thrower.
What you need
A sturdy cord with a length that is just right for you.
The Snow Joe cord is 100 feet long, which is good. However, if you don't need something that long, then don't use something that long.
It's as easy as that!
Finally
It doesn't really throw snow 25 feet away.
I'm not sure how Snow Joe calculated that.
At best
The snow can be thrown a little less than 20 feet away when it's flaky and dry snow.
For wet snow, you're lucky if the snow will be thrown eight feet away.
Quite disappointing, right?
Although, if you have a smaller area, then this is an advantage since you won't be throwing it at your neighbor's house.
---
Conclusion
---
My Verdict
Design - 92%
Performance - 92%
Price - 93%
92
%
Electric Performance!
Do you want a snow thrower that provides an electric performance? The Snow Joe SJ623E is definitely the right machine for you. It is literally an electric-powered snow thrower. Since it's electric, it's better for the environment. It's also less expensive than the gas-powered counterparts and lighter.
The machine's light weight is an advantage to women and senior citizens. It's generally better for everybody as it won't hurt one's back because of its weight. You always need more energy when dealing with heavier machines.
The SJ623E can process 720 pounds of snow per minute. With a maximum clearing width of 18 inches and depth of 10 inches, this snow clearing machine is good for medium areas.

---
At A Glance
---
✔ Pros
Smooth to use
Minimal maintenance
Light
Good for sloping terrain
Can also work in over a foot of snow
Simple to operate
Features headlight
Certified safe to use
✘ Cons
Not so good with road salt
Snow Joe cord could be better
Doesn't necessarily throw snow 25 feet away
---
FAQs
---
What is the appropriate cord to use for this snow thrower?
The snow thrower comes with a cord but it's not as good as the more expensive all-weather cord.
Do you have to assemble this snow thrower?
There is minimal assembly required. Minimal as in you just need to attach major elements of the equipment like the handle and the chute. You don't need to be machinery savvy to be able to complete the assembly.
Can this be used on unpaved driveways or walkways?
It works best on paved ground. However, if there is unpaved ground with gravel and pebbles, you just need to push down the handle so that the bottom of the snow thrower will be raised. This way, it won't scrape through the rough surface.
---
You Might Also Like…
---
Just so you know, the Snow Joe SJ623E is in our list of the Best Snow Throwers in the market. Actually, we have a number of Snow Joes in the list.
Now, a lot of people complain about the cord in the Snow Joe SJ623E. So why don't you go cordless? Yes, there is that option! One of them is the Snow Joe iON18SB Cordless Snow Blower.
We have an article for you which might help if you are confused over the use of the terms snow blower and snow thrower.
Useful Resources
What You Need to Know Before Buying an Electric Snow Blower – Family Handyman
4 Types of Snow Removal Equipment You Need to Know About – DOZR Hub