---
Review At A Glance
---
Say goodbye to your yard's voluminous leaves with the Sun Joe SBJ606E Leaf Blower Mulcher. It can get rid of loads of leaves in no time. It doesn't break your back, too, as it is lightweight. Here's another amazing deal: this leaf blower can do four things: it blows leaves, mulches, vacuums and cleans the gutter.
MY RATING: 92%

---
Editor's Note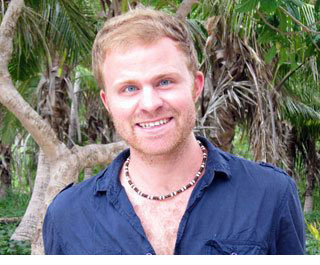 I hope you love the products that I recommend here! Just so you know, I work with Amazon and other affiliate partners and may be compensated from the links below.
---
---
Specifications
---
Model Number: SBJ606E-GA-SJG
Power Source: Electric
Motor: 12 amps
Dimension (H x W): 9.1 by 12.79 inches
Weight: 9.1 lbs
Maximum Air Speed: 250 mph
Maximum Air Volume: 440 cfm
Mulch Ratio: 16:1
Sound Power: 96 db
Warranty: 2 years
PRICE GUIDE: $$
---
About the Sun Joe SBJ606E Leaf Blower Mulcher
---
The Sun Joe SBJ606E is a piece of four-in-one outdoor power equipment. It blows leaves, vacuums and mulches.
The fourth function: it can clean gutters. Having this additional function is not common among leaf blowers.
Yes, You read that right!
The product comes with a gutter attachment that will help you get rid of leaves or any other debris that have accumulated in your rain gutter.
Now let's talk about the power
At 250 miles per hour, you know that this equipment really packs a punch. It also runs on a maximum air volume of 440 cubic feet per minute.
The motor has 14 amps, too.
It also has a mulching ratio of 16:1. That's quite a lot compared to similar products.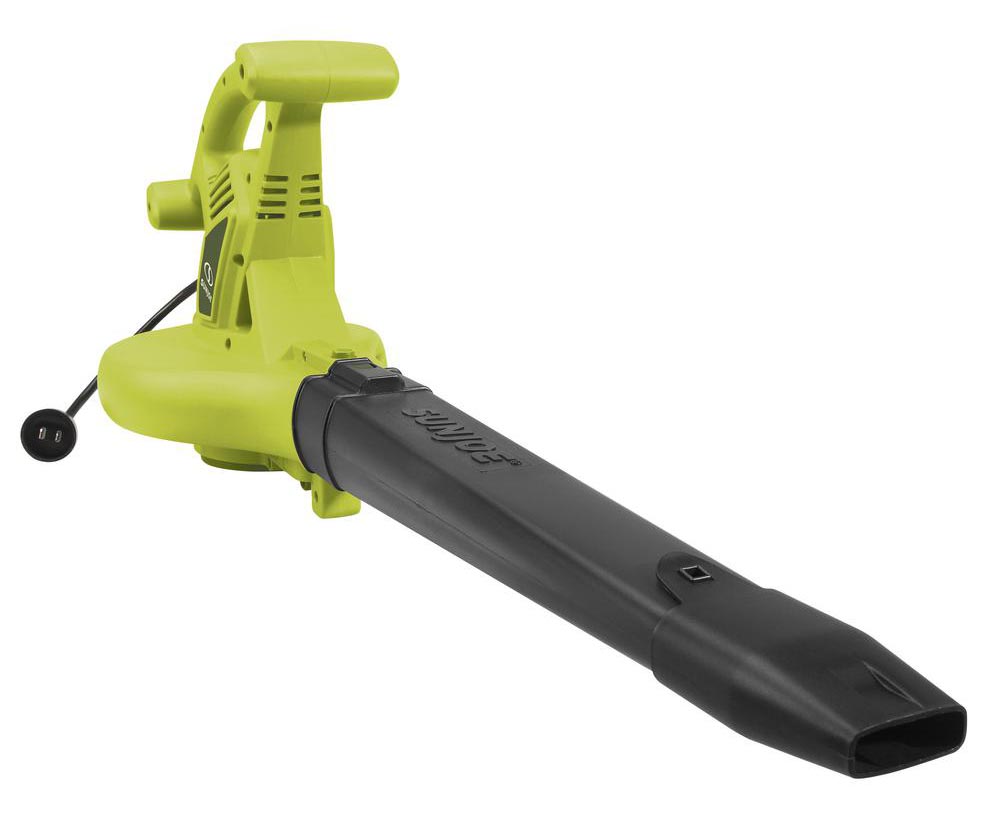 As for the dimension:
When assembled, the Sun Joe SBJ606E has a height of 9.1 inches and a width of 12.79 inches.
It weighs 9.1 pounds.
Lastly
If you're wondering how loud it is, its sounds measure 96 decibels, which is actually quite low compared to other leaf blower mulchers.
---
The Good
---
Four functions in one outdoor power equipment–that's something else. Don't you think?
Let's start:
We mentioned the maximum air flow of 250 mph and 14-amp motor. Plus the 440 cfm.
All these numbers pertain to power. It means that you can do a lot of work with ease.
This means
You can blow leaves at a fast rate. That then means easy cleaning of the yard.
Mind you, the Sun Joe SBJ606E is also capable of blowing other light debris in case you want to clean your patio or garage or walkway.
Moving on
There is also a lot of power in its vacuuming and mulching.
Speaking of vacuum, the item also comes with a bag.
What's so special about it?
Well, the vacuum bag has a capacity of 18 gallons. That really helps you out!
As far as the mulcher goes, the product comes with a durable impeller made of aluminum alloy.
Plus
As we earlier mentioned, it has a mulching ratio of 16:1.
That's really more than a respectable ratio.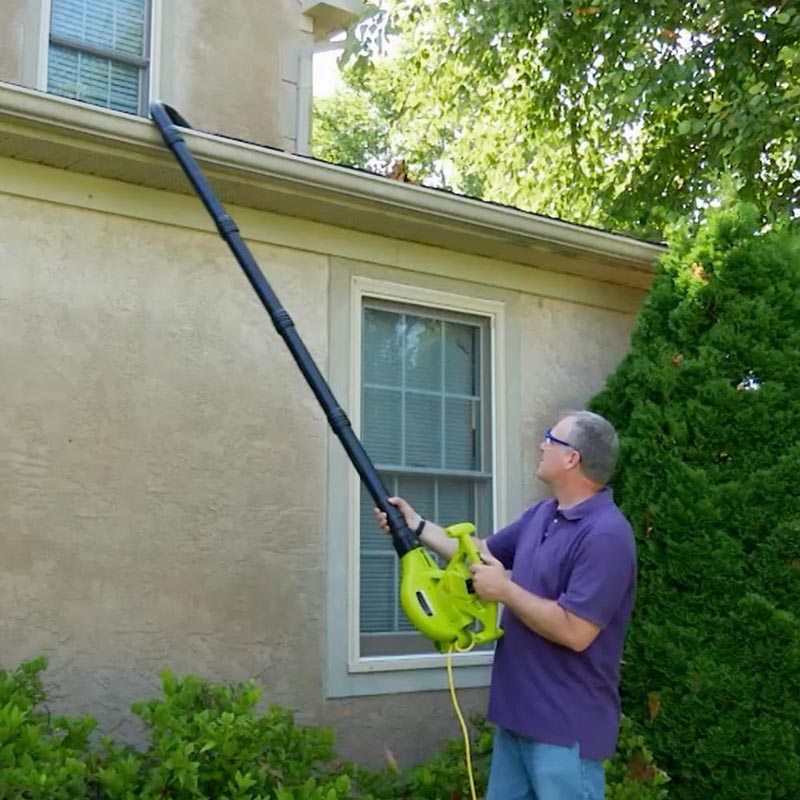 Now for something extra!
This leaf blower also cleans rain gutters. You know how that area always houses leaves, dust, and other debris that always makes you wonder how it got there?
Be grateful for this baby then!
How does it work?
The Sun Joe SBJ606E comes with a gutter cleaner kit. You see, the tool comes with an interchangeable tube design.
The detachable PVC pipes can also extend by 15 inches.
You thought you would have to go up there?
Nope! There is no need to go up the roof to clean the rain gutter.
There's more!
With four functions, you might think that it would be complicated to shift from one function to the other.
Absolutely not! Conversion is really easy so you can blow leaves then vacuum within seconds.
Amazing, right?
But I'm not done! There are six wind speeds to choose from to adapt to your needs.
While this may seem unimportant to a lot of people, the leaf blower comes with a cord lock. This feature is easily ignored but it's actually quite helpful.
Plus
There are wheels on the vacuum tubes. The product may be light but holding it for a long time will tire you out.
At least, when you vacuum, it won't be too much of a strain. There will be some bending required though.
Here's another important deal:
The product is ETL approved. ETL stands for electrical testing laboratories.
When a product has an ETL certification, it means that it has been tested for safety.
That's very important!
You should also know that when you open the box for the Sun Joe SBJ606E, it is as good as assembled.
Okay, some assembly will be required but it's so easy. You don't need tools to put the equipment together.
Finally
It's electric. You know what that means! It is better for the environment.

---
The Not So Good
---
The product may be light compared to similar tools, however, 9.1 pounds for quite some time will take a toll on anyone.
A shoulder strap would have really made a difference.
Don't you think?
Imagine holding 9.1 pounds of anything for around 30 minutes. It would eventually lead to strain as you would be overusing your muscles.
A shoulder strap could really give your hands a break.
Then here's another scenario:
I'm also thinking about working under the heat of the sun could get you all sweaty. The tool might slip off your sweaty hands.
Having a strap on your shoulder could really help you out.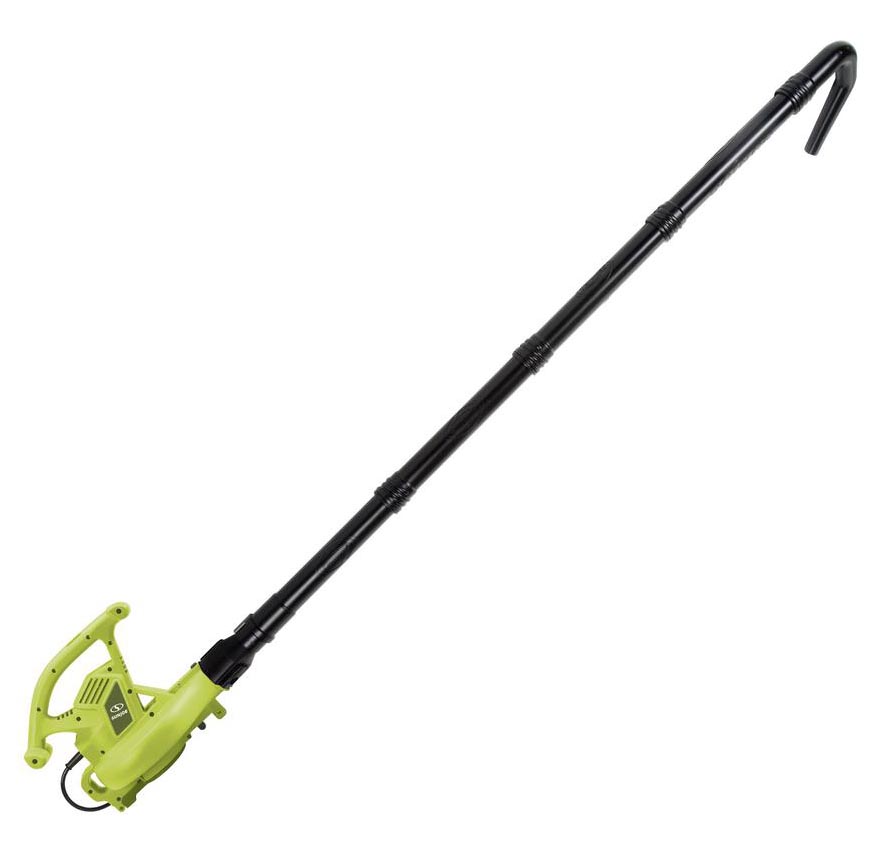 Another disadvantage:
The blower tube is a bit short. It would have been better if there were wheels attached to it.
On that note
The power suction is not enough to handle acorns, too. But I will not write that under the cons because this is a leaf blower after all, not an acorn blower.
I just thought I'd mention that here.
---
Conclusion
---
My Verdict
Design - 93%
Performance - 91%
Price - 92%
The Sun Joe SBJ606E Leaf Blower Mulcher is a powerful yard tool that can really help you do more work without straining yourself. That is also largely due in part to the light weight of the product.
An all-in-one machine will aid you greatly in yard work. Don't worry though, shifting from one function to another is not that complicated. Setting the machine up isn't complicated either.
There are just too many good things to love with this product. Read the comprehensive review to know more about SBJ606E.

---
At A Glance
---
✔ Pros
Has 4 functions
Large suction power
Vacuum tube has wheels
Not too loud
Easy to assemble
ETL approved
✘ Cons
No shoulder straps
Shorter blower tube
---
FAQs
---
How to use gutter attachment?
You basically just attach the tubes with the U-nozzle going on top so it would be at the right angle to clean the rain gutter. It's actually very simple.
How do I maintain the SBJ606E?
It's basically maintenance-free because it is electric. No tune-up needed. What you can do is regularly clean it so that debris will not be left stuck in the equipment.
Any advice on the best extension cord to use?
Look for an outdoor cable, that's very important! Something about 50 feet will do. For that length, it should have three prongs and with 14 gauge. Use a 12-gauge one if you prefer something longer than 50 feet.
---
You Might Also Like…
---
Is it your first time to buy a leaf blower? Then you should definitely read this: How to Buy a Leaf Blower. This has everything you need to know about the range of specs when buying the tool.
Now that you have an idea on what to buy, check out this comprehensive list of the best leaf blowers of the year.
If you have a hedge in your yard, then we also have something for you! Get to know the best electric hedge trimmers of this year.
Useful Resources