---
Review At A Glance
---
Power is everything, they say! And there is definitely power in the SuperHandy Wood Chipper Shredder making your yard work more convenient. It has a 3-in-1 function that will make you understand why the product is named SuperHandy because it is indeed amazingly handy!
MY RATING: 92%

---
Editor's Note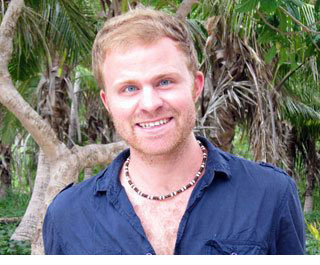 I hope you love the products that I recommend here! Just so you know, I work with Amazon and other affiliate partners and may be compensated from the links below.
---
---
Specifications
---
Dimension (H x W x D) – 29.5 x 25.7 x 40.6 inches
Weight – 130 lbs
Maximum cutting diameter – 3 inches
Motor – 212cc
Power – 7 hp
Power source – gasoline
Cutting capacity – 3 inches
Mulch ratio – 15:1
Speed – 3,600 RPM
Warranty – 3 years
PRICING: $
---
About the SuperHandy Wood Chipper Shredder
---
Once you have tried using this product, you will understand why it is called SuperHandy Wood Chipper Shredder. It is indeed very handy.
Get this:
The wood chipper shredder has a 3-in-1 function, which basically makes yard work more convenient–whether you are a gardener or a homeowner with a medium to large yard with a garden containing ornamental plants and trees.
What are the three features?
Top hopper – for chipping and shredding wood with a maximum of ½ inch volume.
Side chute – for three-inch branches or twigs.
Back vacuum – for easy mulching of leaves.
Look:
Most kinds of equipment can only do one or two things, but not three.
This is what it means to have power.
Let me elaborate
The SuperHandy product can do those things because of the power in its engine. It runs on seven horsepower and a motor with 212cc.
It also uses gasoline, which is generally more powerful than the electric counterpart.
More about the engine
The engine is also a four-stroke single cylinder overhead valve engine.
This usually means durability and longevity.
There is really a lot of good in the SuperHandy chipper shredder.
More about the brand
SuperHandy is a new brand created by the minds behind the following: Goodyear, Reelworks and Landworks.
The brand aims to use technology to empower people and make their lives easier.
In other words
The brand aims to create products that are super handy, hence, the name.
---
The Good
---
If you have trees in your backyard and other larger plants, you really need the SuperHandy Wood Chipper Shredder.
The same goes if you have a large yard that is home to a really dynamic garden.
This means
That you are a serious garden enthusiast and so you need a really serious product.
Nothing could be more serious than a machine that efficiently handles three tasks.
Let's start
The most common debris you will find in your yard, especially if you have trees, are leaves. They are some sort of eyesore!
They could really dampen the aesthetics of your yard, so you have to get rid of them.
But
Here is another idea: You could make use of them as ingredients for an organic mulch.
What is it?
If you're reading this, I'm guessing you already know what a mulch is. Still, just in case we need to explain, a mulch is something that you spread over a soil as covering.
It is made of organic materials so leaves and wood chips are pretty common components. They have to be organic because the mulch can also be used to make the soil more fertile.
There you go!
The second important feature of this product is that it could shred wood into chips. The wood chips can also be used as mulch.
In fact, wood chips are really great mulch components because they last longer.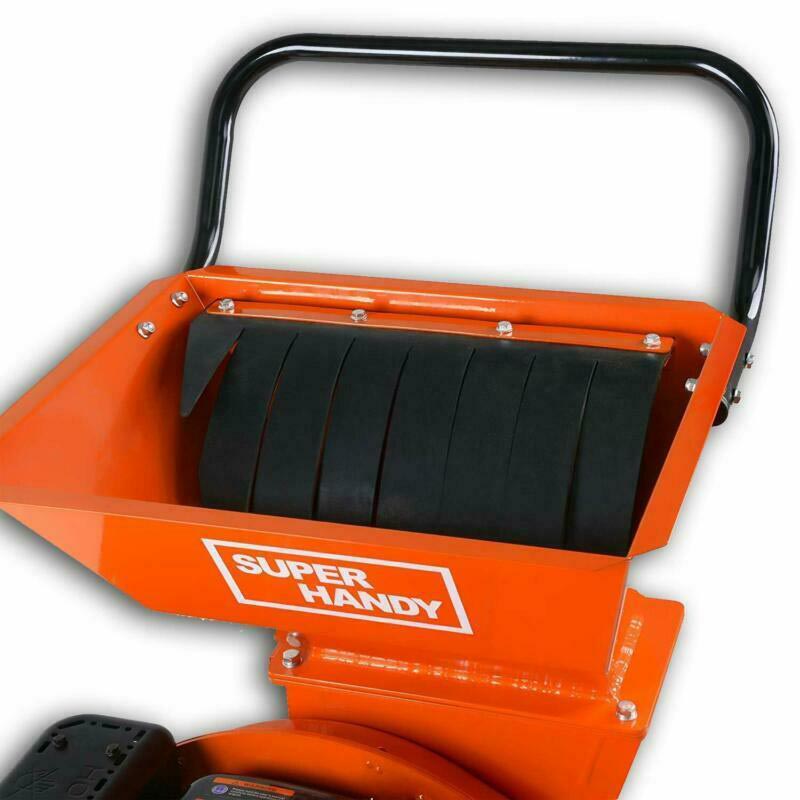 Want to know an important bit of information?
This chip shredder can actually take on a branch or wood with a maximum of three inches in diameter. A lot of the engines don't have this capability.
Many similar products can only do half of SuperHandy's maximum cutting diameter.
How is this important?
In many products, you have to take apart large branches just so they can be accommodated in the chipper shredder.
This also means that if you have a thin branch but is irregularly shaped, you still have to break them up because the crooked shape adds to the size.
Basically
With the SuperHandy shredder, it's easy-peasy!
That's also the third feature–a chute for a branch with this diameter.
You would also be interested in this:
This product is really safe!
Just please follow the manual to a tee.
Also
You have to do your part to be safe. Wear the appropriate protection: goggles to protect the eyes and gloves to protect the hands.
You can make it better!
There are accessories available to make this shredder even more convenient for you.
You can attach a bag onto the side of this equipment to collect the processed wood chips or mulch.
There are sturdy hooks attached to the machine.
You need the hooks to be sturdy in case the load becomes too heavy.
Speaking of which…
No matter how heavy your load is, it will become so much lighter after it has been processed through the shredder.
Okay
That is actually to be expected. But what is not always expected is the mulch ratio of this thing: 15:1.
This means that for every 15 bags of debris, you can expect one bag of mulch.
In other words, you are greatly reducing the waste.
Then there is this matter
It is easy to start this product.
It is guaranteed that you will be able to make it start at a maximum of three pulls.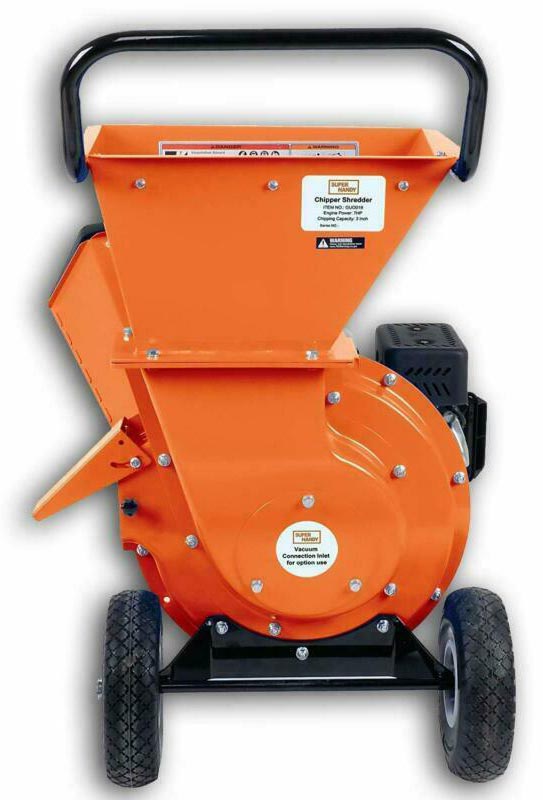 Actually
I usually do it in the first pull.
I was just making an adjustment to avoid disappointment.
Isn't that amazing?
It is super handy indeed!

---
The Not So Good
---
The SuperHandy Wood Chipper Shredder relies on being convenient.
It is really super convenient when it comes to keeping your yard tidy and reducing waste, while at the same time, creating mulch from the waste.
There's a but though…
Putting oil on this thing is not as convenient. Good thing you don't have to do this all the time.
How inconvenient?
Well, you have to take off the chute to put oil into the engine. Then put the chute back on when you're done.
Or you may use a long-neck filter if you find it super inconvenient to remove the chute.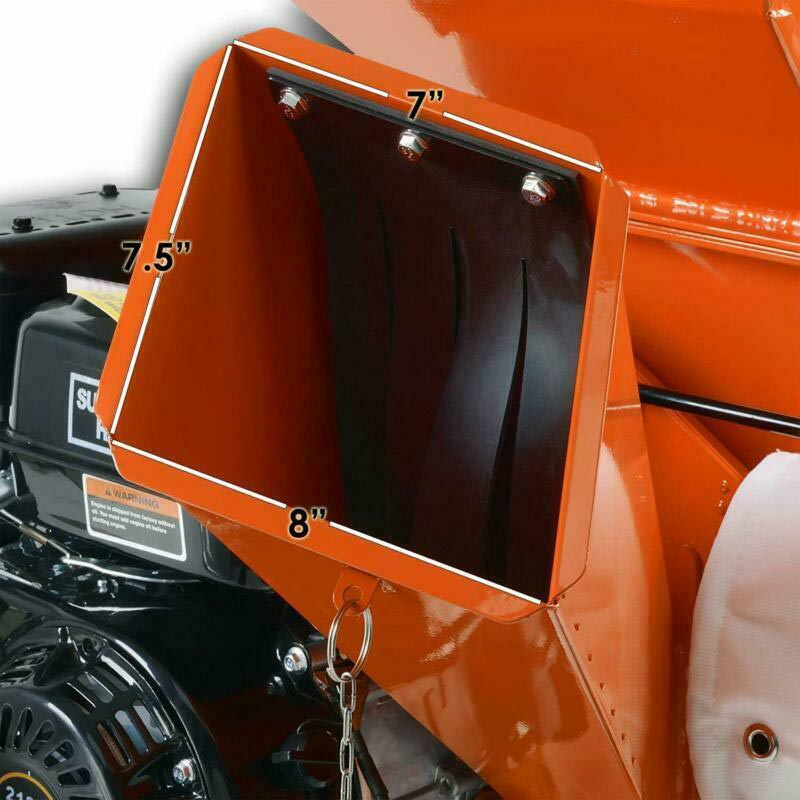 Like I said
It's not the most convenient–but only in this matter. It's not exactly enough reason for you not to buy this product.
After all, you don't really need to replace the oil every time you use this baby.
Another disadvantage?
This shredder vibrates a lot.
That is to be expected anyway because it is a gasoline-powered chipper shredder. Still, it could be disconverting.
---
At A Glance
---
✔ Pros
3-in-1 function
Better mulch ratio of 15:1 than its various counterpart
Can process branches with up to 3 inches in diameter
Can process irregularly shaped branches
Easy to start
Affordable
✘ Cons
Inconvenient to fill / replace oil
Vibrates too much
---
Conclusion
---
My Verdict
Design - 93%
Performance - 94%
Price - 90%
92
%
Amazingly convenient shredder!
There is no equipment more aptly named than the SuperHandy Wood Chipper Shredder! Why? Because it is super handy!
That is to say that it is a very convenient machine with 3-in-1 function. There is a top hopper to chip or shred wood of about half an inch in size, a side chute that can accommodate branches or limbs with a diameter of three inches, plus a vacuum inlet for leaves.
Everything you need to make your yard look better and your garden become better can be achieved with the efficient and super handy shredder.

---
FAQs
---
How do you clean a wood chipper shredder?
You can clean the chute with a brush to remove all debris that may have been stuck. You may follow this process with wiping the chute with a wet soft cloth. Make sure that the machine has been turned off to prevent an accident.

You want the shredder clean so it can function properly.
Which one should you choose: gas or electric wood chipper?
For small yards, the electric one will suffice. But if you have a medium to large yard, you will really need the power that the gas-powered wood chipper provides.
Why do you need mulch?
If you want to keep your plants healthy, you need to keep your soil healthy as well. The mulch is a good way to keep that soil healthy because this covers the soil and allows it to retain moisture.
Other purposes of the mulch include suppressing weed and it can make the garden look more attractive–depending on the components of the mulch you use.
---
You Might Also Like
---
If you want to know what kind of wood chipper shredder will be good for your yard, we have a comprehensive list for the best wood chipper shredders of the year – both electric and gas-powered.
For a more comprehensive look at one of the best electric chipper shredders from the list, here is a review of the Power Smart PS10 Chipper Shredder.
Here's another one: a comprehensive review of the Sun Jose Chipper CJ601E – 14-amp electric wood chipper shredder.
Useful Resources