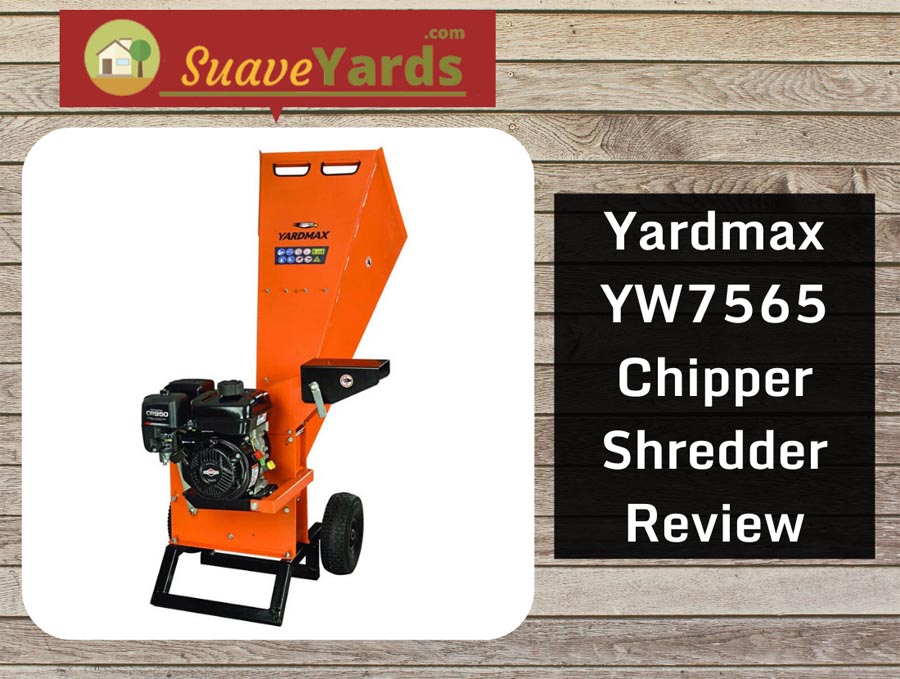 ---
Review At A Glance
---
Machines are created to make people's tasks easier, but some machines still need you to make some effort. With the Yardmax YW7565 Chipper Shredder, you get convenience with little effort on your part. And it's not even expensive!
MY RATING: 89%

---
Editor's Note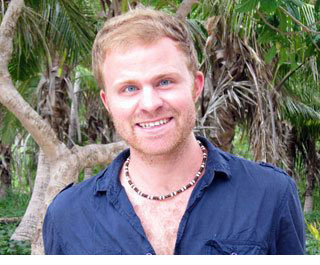 I hope you love the products that I recommend here! Just so you know, I work with Amazon and other affiliate partners and may be compensated from the links below.
---
---
Specifications
---
Model Number: YW7565
Power Source: Gasoline
Maximum Cutting Diameter: 3 inches
Mulch Ratio: 10:1
Motor: 14 amps
Engine: 6.5 hp / overhead valve
Weight: 200 lbs
Warranty: 2 years (residential) / 90 days (commercial)
PRICE GUIDE: $
---
About the Yardmax YW7565 Chipper Shredder
---
The Yardmax YW7565 Chipper Shredder makes yardwork so much easier.
Machines make tasks more convenient for people. But this doesn't mean that you don't need to lift a finger.
Wouldn't it be great if work on your part is just minimal?
That's exactly what you will expect from the YW7565. Let's start with its design.
Just one look at the feeding chute and you know this baby is a gem!
How's that?
The chute is self-feeding with a dimension of 21 inches by 14 inches. It's quite spacious so you know it can hold a lot of organic waste at any point–from leaves to branches.
Speaking of branches, it has a maximum cutting diameter of three inches.
Isn't that astonishing?
You can turn these branches into wood chips without having to break them apart because your chipper shredder might bog down.
As for the leaves and other smaller organic matter, they can be turned to mulch or compost without much effort on your part. Pruning is optional!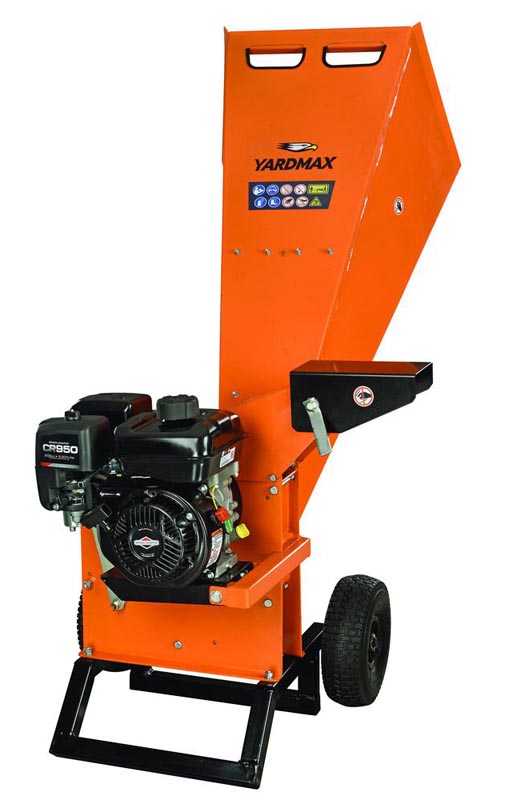 Let's talk about the engine
This Yardmax runs on gasoline, which is usually more powerful than the electric counterpart. So you know that this machine is great for medium- to large-size yards.
The engine is an overhead valve with a power of 6.5 horsepower and a motor of 14 amperes.
---
The Good
---
If your yard is at least a third of an acre, then it's time to graduate to the Yardmax YW7565 Chipper Shredder especially if you have a number of trees and large plants in your backyard.
It is also a practical tool if you have a garden.
Why?
For the mulch and compost of course!
There is nothing that this chipper shredder cannot do for your amazing yard: It can easily convert your yard's organic debris into compost, mulch and wood chips. EASILY being the operative word.
What's the catch?
ABSOLUTELY NOTHING!
This product has a self-feeding chute, which means that you can put as many branches, twigs and leaves as you can into the system. The YW7565 has no problem processing them all.
As earlier mentioned, you can even feed a branch with a three-meter diameter into it.
You know what I hate about most shredders?
Branches that are irregularly shaped–and there are many of them–are hard to process. You have to break them up before you feed them into the chute.
You don't have to do such a thing with this Yardmax.
Convenient, right?
Now if you have a large yard, this chipper shredder is quite convenient to move around because it has a couple of all-terrain tires. The brand calls them pneumatic wheels.
You can push it even in the most undesirable landscape.
This is why this kind of chipper shredder is also popular among businesses.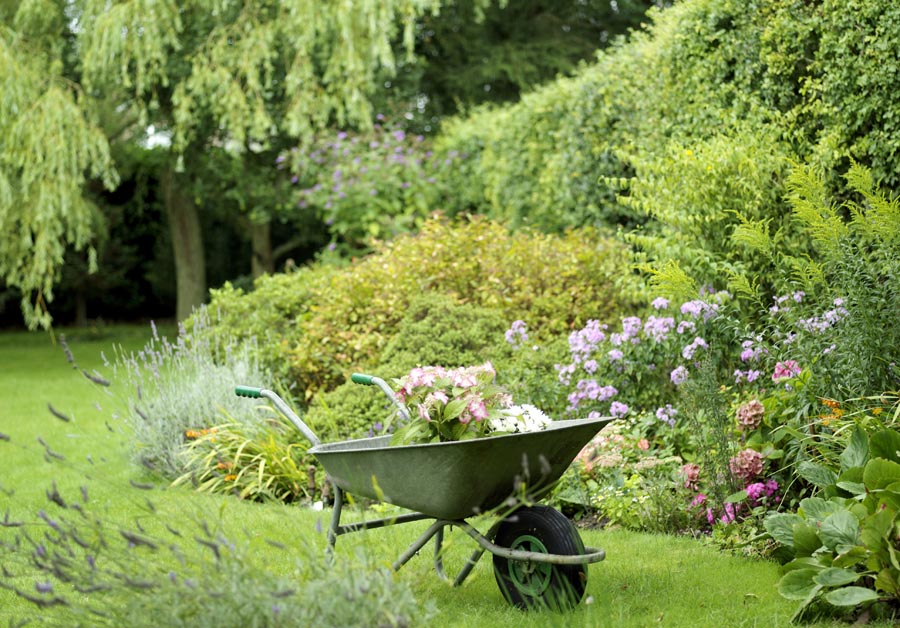 Basically
You save time and effort by conveniently moving around the shredder from one area of the yard to the other. This is an efficient way to clean your yard of debris.
Not only that! You can easily have your own mulch and compost to make your garden and plants healthy.
And you know what?
This product is durable, too. Some people who have used this product for years claimed that its efficiency has never waned over the years.
On my part, I know it's durable just by its physical appearance. It is made of solid steel casing, plus, the pneumatic wheels suggest that this is made for tough conditions.
Next
We've talked about the engine. Based on those numbers, there is power in this chipper shredder.
Let's talk about the torque. The engine has 9.50 foot-pounds of torque.
So?
This ensures that the engine will be able to sustain a more fuel-efficient output. The result also tends to be cleaner.
Because of that
You can also enjoy a simpler maintenance work. This can also be attributed to the chipper blades that you can easily access.
This is important because you want to be able to take away any wood chip or debris that gets stuck within the blade system
But why?
The debris may cause the machine to bog down. We definitely don't want that to happen.
Another thing
It is very easy to use.
You don't need to be a professional yard worker to know how the machine functions. You can just read the instructions one time and you are set to go.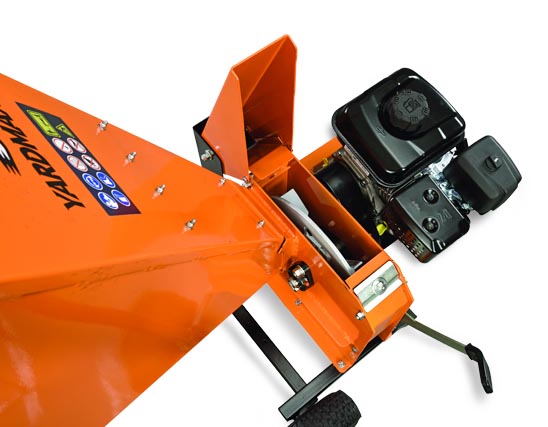 In the same manner
Assembly is also quite easy. Again, no expertise needed.
Just as it is easy to assemble and use, it is also easy to start. In most cases, it starts with just one pull.
Finally
I really like that this shredder is smaller than most of its counterparts. A machine of this power is usually larger.
It's also worth mentioning that the this chipper shredder is quite affordable.

---
The Not So Good
---
This is not really a dealbreaker, but I should just mention that it has a mulch ratio of 10:1.
This means
Every 10 bags of debris will be reduced to just one bag after processing.
Not bad, right? But it's also not great. It's just average.
Usually
That's not a bad deal. I just thought that with the competition being really stiff, a better mulch ratio would be nice.
Let's move on
The biggest issue with the YW7565 is its ability to process palm branches–or the lack thereof.
It's probably because of the shape of the branch, but it's quite a struggle.
Picture this
After realizing too soon that it has trouble with the palm branch, I had to deleaf every branch just to make it easier on the machine.
Even with that, the machine would bog down every few branches.
Here's another disadvantage:
It's quite easy to get burned by the muffler. It really needs a cover.
Since this doesn't come with a muffler guard or something, you should make your own just to prevent any accidents.
Warning
While this product is really made for all terrains, you have to be careful if you have to pull it uphill. It's quite heavy.
This may be a smaller product–compared to similar items, but it is still around 200 pounds.
---
Conclusion
---
My Verdict
Design - 89%
Performance - 90%
Price - 88%
89
%
Top-notch performance with little effort!
Maximum performance, minimum effort.
That is precisely what you need in a machine. The Yardmax YW7565 Chipper Shredder provides exactly just that. It allows you to create mulch, compost, and wood chips from your yard's organic waste with much ease.
This product is easy to assemble and effortless to use. It makes yardwork very convenient. It is durable, too. There are so many great things about this gas-powered chipper shredder.

---
At A Glance
---
✔ Pros
Easy to use
Can process a branch with a maximum diameter of 3 inches
Large feeding chute
Durable
Easy to clean
Great torque
Affordable
All-terrain wheels
✘ Cons
Struggles with palm branches and leaves
Muffler needs a type of safety guard
---
FAQs
---
Is Yardmax a great brand?
Yardmax is a fairly new player in the outdoor power equipment (OPE) market. It was launched in 2016 and has quickly acclimated within the business.
It is aggressively competing with other brands that have been in the business for more than a decade. Most of its OPE products are favored by homeowners and DIYers.
Is it okay to leave fuel in the tank?
You shouldn't because you don't want gum deposits to develop at the bottom of the tank. However, if you regularly use the product, then it's fine.
But, if you won't be using it for at least a month, then you should drain the fuel. Keep the tank empty.
What are the wood chips for?
Wood chips make for great mulch. Since they are sturdy, they should be placed at the top of the soil to keep the moist in and to prevent the growth of weed.
---
You Might Also Like…
---
For a similar gas-powered product but with a better waste reduction ratio and longer warranty, check out the Tazz K33 Chipper Shredder.
Or if you are interested in an electric-powered chipper shredder, which is ideal for a small yard, then you might want to read my comprehensive review of the Power Smart PS10 Chipper Shredder.
If you want a more expansive alternative, you should check our list of the best wood chipper shredders. The list has some of the best gasoline-powered and electric-powered machines.
Useful Resources