---
Review At A Glance
---
You know how some leaf blower vacuums work so well but you can't keep up with them because your hand is just done? Well, this product isn't that. Toro 51621 Ultraplus Leaf Blower allows you to work for a long time because it is as comfortable as it is efficient.
MY RATING: 93%

---
Editor's Note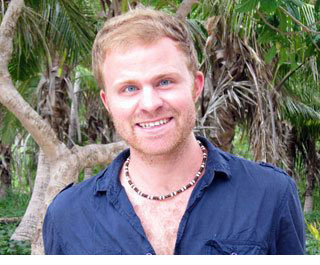 I hope you love the products that I recommend here! Just so you know, I work with Amazon and other affiliate partners and may be compensated from the links below.
---
---
Specifications
---
Model Number: 51621
Power Source: Electric
Voltage: 120
Motor: 12 amps
Speed: 418 kph
Air Volume: 340 CFM
Mulch Ratio: 10:1
Weight: 8.9 lbs
Warranty: 2 years
PRICE GUIDE: $$
---
About the Toro 51621 Ultraplus Leaf Blower Vac
---
The Toro 51621 Ultraplus Leaf Blower Vac is very comfortable – this has to be its major selling point!
Why is that?
You may very well have an efficient product but if it doesn't have an ergonomic and comfortable handle, you could stop what you are doing immediately.
Efficiency could be very well cut short because of discomfort.
Now let's talk about efficiency
This leaf blower also functions as a leaf mulcher and vacuum. It has a maximum air speed of 416 kilometers per hour.
When you talk about air volume, it works at 340 cubic feet per minute (CFM) when you use the blower, and 405 CFM when in vacuum mode.
In addition to that
The mulching rate of this product is 10:1. This means that when you use the leaf mulcher, 10 bags of leaves will be reduced to just one bag of mulch.
However, the Ultraplus can reach a maximum 97% leaf shredding reduction capability, depending on the material.
Still not convinced?
Know that Toro is a household name when it comes to outdoor power equipment (OPE) whether for home or commercial use.
The brand wants every equipment it manufactures to increase productivity.
---
The Good
---
The Toro 51621 Ultraplus Leaf Blower is actually the highest-performing electric blower vac in the brand's lineup.
You basically have a trusted OPE brand and its best product in the lineup.
What more could you ask for?
It's basically a 3-in1 yard equipment. It is mainly a leaf blower but it also mulches leaves and vacuums the yard.
To understand its power, you have to discuss the Ultraplus' amazing parts:
Let's begin
As a leaf blower, it has several tubes to choose from. I'm one of those people who actually use the leaf blower to clear off the patio.
The leaf blower can clear off other areas aside from the yard as long as you only need to contend with light matters like dust or some wrappers.
So what are these tubes?
You have the main tube, which is mainly used to move debris away, then there is a power tube, which creates piles. Lastly, the concentrator removes debris from cracks or edging.
Moving on
The Ultraplus also has an oscillating nozzle that automatically sweeps air back and forth. What this means for your work is that a wider blowing patch will be covered without straining your wrist.
That is part of the reason why this leaf blower is really comfortable. Clearing also goes infinitely faster.
Look
You've surely heard of the saying "time is gold," right? It means that time is precious, so you can't spend a long time doing just one thing as there are other tasks that need to be completed.
So the combination of comfort and efficiency are really important.
On to another feature:
The mulching function is quite powerful too. It shreds organic debris into fine mulch.
But before that
Complementing the metal impeller is the Shredz-All Shred Ring of the Ultraplus. It pulverizes the organic debris giving you fine mulch.
This allows you to greatly reduce your waste: from 10 bags to just one.
You want more?
Since you have three functions in just one equipment, you might be wondering how hard it is to convert. Not hard at all!
The Ultraplus comes with a quick-release latch that converts the blower into a vacuum within seconds.
Here's more:
The product comes with a storage hook so that you can keep the cord accordingly after using it.
There is also a cord lock system built in place on this product to keep the cord in place.
Moreover
I'm not going to put this in the con of the product, but I have to say, this is quieter than most leaf blowers. It's still loud, though.
In terms of vibration, I don't feel much of it. It seems quite smooth actually.
Here's the kicker for me;
It's easy to assemble! I must say that if you are quite adept with different kinds of OPE, you can assemble this product without reading the instruction.
No kidding! It's that easy!
Finally
Since it's electric, the Ultraplus will not add to your carbon footprint.

---
The Not So Good
---
Obviously, no product is perfect and the Ultraplus is not an exception.
Let's start
While it creates fine mulch, some of Ultraplus' counterparts can do better than the 10:1 mulch ratio. But let's not use that as an actual point off the Ultraplus, I just want to put it out there.
I have some issues with the leaf collection bag, though.
Why is that? You may ask
It's small and is less durable. I can compare it with the previous bags that Toro came out with. I'm not sure why they chose to downgrade the bag manufacturing though.
In addition to that
While I think it's a good thing that the product has a cord lock system and an extension cord storage hook, I do have some complaints related to the matter.
The angle of the cord hook was not well thought of. Sometimes, I end up unplugging the leaf blower inadvertently.
Lastly
The product doesn't have an on-and-off switch.
---
Conclusion
---
My Verdict
Design - 91%
Performance - 95%
Price - 91%
92
%
Efficient and comfortable!
Toro is a brand known for manufacturing powerful outdoor power equipment. The Toro 51621 Ultraplus Leaf Blower is a perfect example of the power behind Toro products. The Ultraplus is complemented with comfort brought about by its ergonomic design.
With a speed of 418 kph and 340 CFM, you know there is power in the Ultraplus. This means that you can clear up your yard in no time at all.
As an electric-powered leaf blower, the Ultraplus is also environmentally friendly. It's really time that we should look for products that will not bring more harm to the environment.

---
At A Glance
---
✔ Pros
Comfortable
High-performing leaf blower
3-in-1 function
Latch system that makes conversion easy
Oscillating nozzle makes work faster
Makes fine mulch
Cord lock system keeps cord in place
✘ Cons
Flimsy leaf collection bag
Doesn't have an on-and-off switch
Cord management could be better
---
FAQs
---
When buying a leaf blower, which metric should you consider–CFM or KPH?
You don't have to choose since every leaf blower has both. They both indicate the power of the leaf blower, so the higher both the CFM and KPH are, the more powerful the leaf blower is.
What is a good weight for a leaf blower?
Some eight to 10 pounds would be good. You don't want anything heavier as it will strain your arms.
Are leaf blowers safe?
No outdoor power equipment is ever safe. In fact, hundreds of people annually are rushed to the hospital for yard tool accidents. As a buyer, you should always check the safety label of the product. Then when you use the leaf blower, always make sure that you are handling it properly.
---
You Might Also Like…
---
Here is the list of the Best Electric Leaf Mulchers of the year, they are cheap and environmentally friendly.
For a more expansive list that includes gas-powered and battery-powered leaf mulchers, check this out: Best Leaf Mulcher Reviews.
If it's your first time to buy a leaf blower, make sure you are equipped with the right knowledge. Know the basics of buying a leaf blower.
Useful Resources
Chevy Chase Moves to Ban Noisy Gas-Powered Leaf Blowers – WTOP
How to Use Leaf Blower or Vacuums – The Spruce
Five Easy Ways to Reduce Yard Work – The Handyman