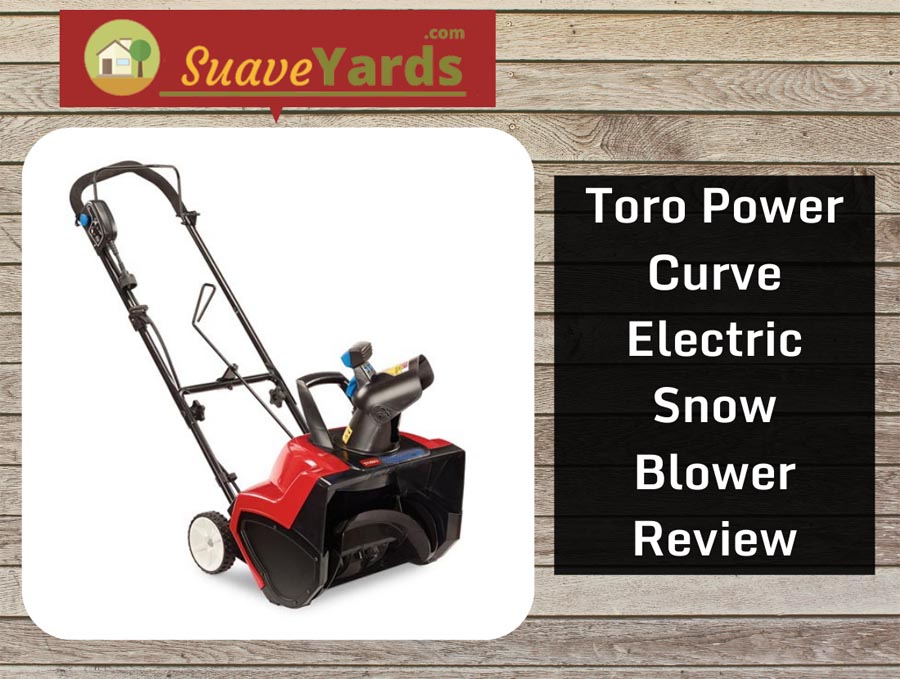 ---
Review At A Glance
---
Electric snow blowers are always more convenient. It's better for the environment, too. The Toro Power Curve Electric Snow Blower has another advantage: precision. Get to know more about this maintenance-free snow thrower.
MY RATING: 85%

---
Editor's Note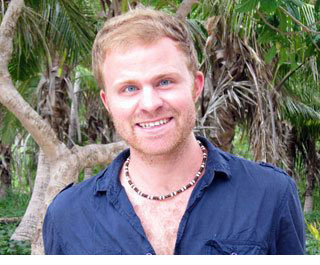 I hope you love the products that I recommend here! Just so you know, I work with Amazon and other affiliate partners and may be compensated from the links below.
---
---
Specifications
---
Model number: 38381
Power source: Electric
Motor: 15 amps
Clearing width: 18"
Clearing depth: 12"
Throwing distance: 30'
Weight: 25 lbs
Warranty: 2 years
PRICE GUIDE: $$
---
About the Toro Power Curve Electric Snow Blower
---
If you want a fast and efficient snow thrower, then the Toro Power Curve Electric Snow Blower is the right machine.
You have to understand, though, that this machine is best for light powdery snow.
Let's get into the details
This is an electric-powered machine, first and foremost.
The motor is a 15-ampere series wound electric one.
More importantly
It has a clearing width of 18 inches. This means that it can clear a pathway of 18 inches in every pass.
It also has a height intake of 12 inches.
Plus
The throwing distance is 30 feet.
Of course, this would also be dependent on circumstances but that is the maximum distance.
It's light!
The whole product just weighs 25 pounds or 11.3 kilograms.
This makes it really easy for people to take it from its storage place and put it back again.
You know what that means?
It's a convenient piece of equipment for seniors.
It also has a pair of tires to make moving even easier. The tires are 6 x 1.5 inches.
Finally
This electric snow blower comes with a full two-year warranty.
---
The Good
---
The best part about this snow blower is the precision throwing.
What does this mean?
It means that it will throw the snow exactly where you want to dump it.
Sometimes, people just neglect the importance of precision.
The thing is
Users could just adjust the chute, right?
But this could really become problematic in areas where houses are situated close to each other.
You get what I'm saying?
A wrong move could send the snow at the neighbor's yard.
Or worse, it could hit their house.
Let's not go looking for trouble!
That's why, it's extremely important that you find a reliable snow machine like this one.
Just aim the snow and go!
The hero?
It's the quick-turn chute lever. That's the part that allows precision.
This, coupled with the locking deflector that allows you to aim exactly where you want to throw the snow.
News flash:
The deflector also allows you to choose how the snow-throwing should be done in terms of speed.
Here are the alternatives:
Moving on
This is an efficient machine that is light.
Now, there are many advantages to having a light piece of equipment.
For one
You could take it easily wherever you want to go.
That means you could use this machine on decks and steps.
Secondly
This is also ideal for clearing the sidewalk.
Thirdly
It could do fast work.
You can go from clearing the driveway to the deck and to the sidewalks without wasting a lot of time.
How fast?
It could move up to 700 pounds of snow every minute.
To give you a picture, that's the combined weight of a male and female lion.
How many lions do you think you can clear in 30 minutes?
That's easy!
Sixty lions – 30 males and 30 females.
That's a lot of lions! That's also a lot of snow.
That's how fast this machine is.
Extremely important
People who are extremely busy need this kind of equipment.
That's everybody, right? Busy people?
Let's talk about the name
Do you know why it's called the Power Curve?
The Power Curve is a Toro technology. It pertains to the curved rotor and inverted funnel housing.
What's the importance of this?
The model allows the equipment to move more snow in less time.
Anyway
It's very easy to use.
If you have teenage children, snow clearing could be a chore that they could easily do using the Toro Power Curve.
Complement that with this:
Easy to assemble!
Perhaps, your teenage child could also do the assembly themself. That's how easy it is.
Of course
Since this is an electric machine, there are no maintenance services needed.
You don't need to change the oil or do a tuneup.
Really convenient
It's better for the environment, too.
You also won't disturb the neighbors because this machine is quiet.

---
The Not So Good
---
This machine is really preferable if you live in an area where snow is not known to get too harsh.
The truth is
This could clog quite easily.
Toro will tell you that this product has a six-inch auger that could cut through ice and compacted snow.
However
The downside is the clogging that follows.
Now, if the snow is wet.
Worse!
That's why, this snow blower is really just ideal for powdery snow.
Or if you live in a compact place like a townhouse or duplex or multiplex.
Quite ironic
The Power Curve Technology, aside from its point of being fast, was supposed to also be a design to prevent clogging.
Guess that didn't work out the way Toro wanted it to.
Another issue
The handle is supposed to be ergonomically designed.
This was meant for you to be comfortable even if you will be clearing snow for quite some time.
Not the case
If you have been using the snow blower for over 45 minutes, chances are you will feel a sting in your hands.
Lastly
The cord is just a nuisance.
This is a common complaint among electric-powered machines. However, it's even worse when it comes to the Power Curve.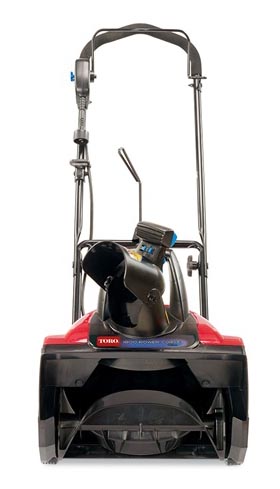 How?
It seems to be placed in a terrible location.
The cord gets in the way too much.
---
Conclusion
---
My Verdict
Design - 86%
Performance - 85%
Price - 85%
Precision is more important than you think. When you live in smaller and more compact communities, you want to make sure that you don't disturb your neighbors. That's why an efficient machine that holds precision is necessary. We are talking about the Toro Power Curve Electric Snow Blower.
With a 30-feet throwing distance, you can aim the chute precisely where you want your snow to be dumped. It can clear snow at an 18-inch width at every pass with a maximum depth of 12 inches or one foot.
You have to know that this machine is best for powdery snow. It has the tendency to jam or get clogged when you use it on ice. But it does have the capability to go through ice with its six-inch auger.

---
At A Glance
---
✔ Pros
Precision
Alternative speeds
Lightweight
Fast
Easy to use
Easy to assemble
No maintenance needed
✘ Cons
Clogs easily
Handle may become uncomfortable after some time
Cord is hard to maneuver
---
FAQs
---
How do you work with the cord?
I hear you! The cord is really a pain to work with. Try putting the cord over your shoulder for easy maneuvering. The better option is to have someone hold the cord behind you. That would not be practical though as it would seem like two people are doing a work that only one person usually does.
What are the blades made of?
They are made of plastic–durable and strong plastic.
Can this work on a sloped driveway?
Yep! It works quite well–on powdery snow that is. The slope is really not the problem with this machine. It can work on any surface levels. Its capability is dependent on the kind of snow that you are having. If you are experiencing wet snow, then this wouldn't work quite well on that sloped driveway. With powdery snow, clearing snow on a sloped driveway will be a breeze.
---
You Might Also Like…
---
Toro is one of the trusted brands for equipment used in snow clearing. We told you that the Toro Power Curve Electric Snow Blower is light. But if you want something lighter, you would love its younger sibling known as the Toro 38361 Power Curve Snow Blower. Or you can can check out our list of the best single stage snow blowers.
If you're new to this snow clearing thing–like you just transferred to a place that has winter–then here's your introduction to snow clearing: Snow Blower or Shovel?
Useful Resources