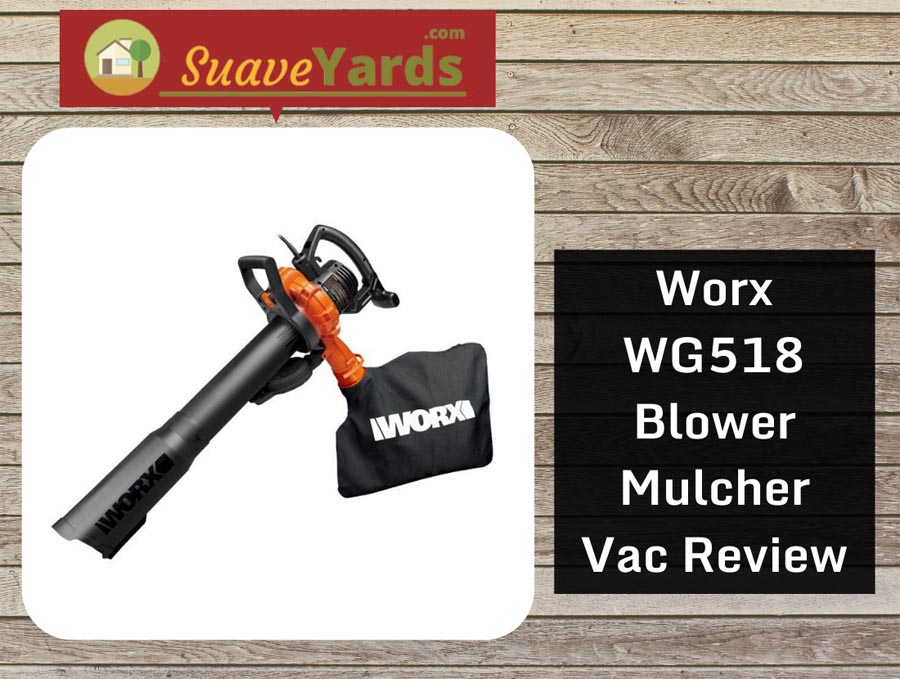 ---
Review At A Glance
---
Do you need an electric leaf blower? A mulcher? Or a yard vacuum? Whatever it is, the Worx WG518 Electric Blower Mulcher Vac will be your best mate. It does all those things without breaking the bank.
MY RATING: 94%

---
Editor's Note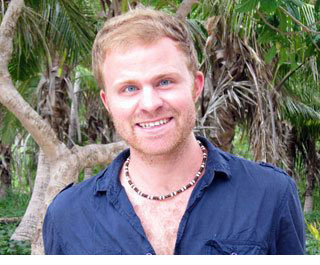 I hope you love the products that I recommend here! Just so you know, I work with Amazon and other affiliate partners and may be compensated from the links below.
---
---
Specifications
---
Power – Electric
Model – WG518
Dimensions – 40 x 11.7 x 10 inches
Weight – 7.5 lbs
Voltage – 120 V – 60 Hz
Speed – 250 mph
Mulch ratio – 16:1
Warranty – 3 years
PRICE GUIDE: $
---
About the Worx WG518 Electric Blower Mulcher Vac
---
The Worx WG518 Electric Blower Mulcher Vac is everything you need in a piece of outdoor equipment. It is mainly a leaf blower that vacuums and mulches leaves and even small twigs.
You know what is astonishing?
This equipment may be versatile but it doesn't really cost much.
Switching functions involve a simple one-touch switch.
Still unimpressed?
The product has a powerful blowing speed of 250 miles per hour and a mulching ratio of 16:1.
It is also light at just 7.5 pounds. The size won't wear you out!
Let's talk about power
The product runs at 120 volts, 60 hertz. The rated power is 12 amperes.
What's in the box?
When you order the product, you get the following items in the set:
12-amp electric blower / mulcher / vacuum
Vacuum tube
Leaf collection bag
Concentration nozzle
About Worx
The company is all about innovation. It thrives in making concepts that are working better, faster, easier and more efficient.
It is in the business of making products that help people do tasks easily and quickly.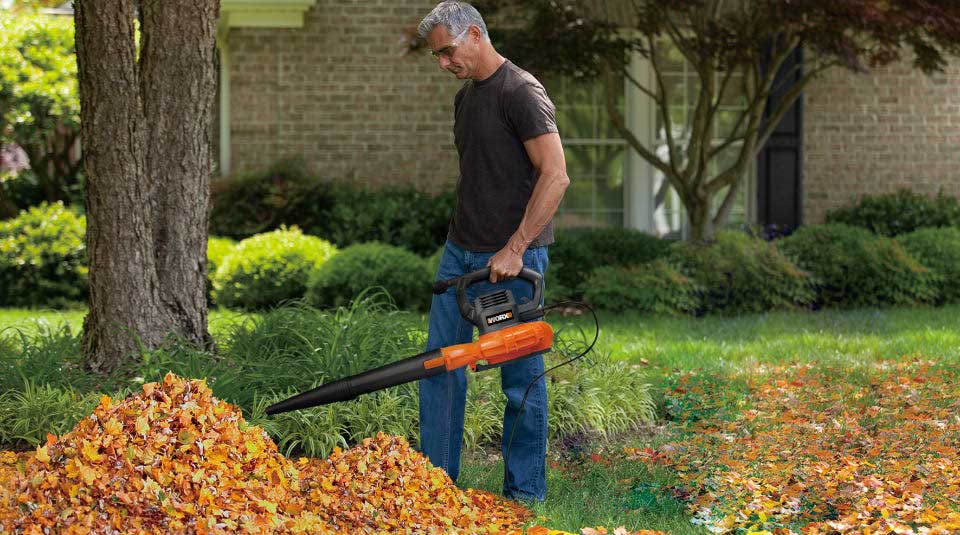 ---
The Good
---
Whether it's autumn or not, if you have trees, you will definitely be facing a problem of leaves in the lawn.
You should know that this is not just a tidiness problem.
What does that mean?
Cleaning your lawn of leaves isn't just because the yard will look ugly–although, that is the obvious choice.
There is also a case of the health of the lawn.
Look:
If you allow the leaves to just disintegrate naturally, you should know that it won't happen immediately.
It takes time for organic materials to decompose.
In the meantime
The leaves will only multiply and cover the lawn. The grass won't be getting their needed sunlight if they are covered.
During winter, the grass will also be "suffocated" by the two layers covering it: the leaves and snow.
So
You really should clean up. You can rake the leaves or use a leaf blower for a less physically stressful task.
If you really want things to be easy for you, the Worx WG518 Electric Blower Mulcher Vac will be your best mate.
Why?
Because it is more than just a leaf blower! It can vacuum leaves, too. And if that is not enough, this equipment can also mulch leaves and even small twigs.
This way, you don't need to employ three different tools to completely clean up your yard.
And you know what?
Despite its complex nature, the WG518 is actually quite easy to use.
There is a one-touch switch to convert the use from blowing and mulching and vice versa.
Here's another important reason:
This thing is quite light at 7.5 pounds. That means you will not be burdened while going from one end to the yard to the other just to blow the leaves.
With a blowing speed of 250 mph, blowing the leaves to one area is not going to take long.
You know what else?
The product features two-speed control. This means that you can choose between two speed controls to fit your blowing needs.
The air speed for 160 mph is perfect for light activity while the maximum of 250 mph is great for heavy-duty work.
Warning
The high setting has a lot of power in it that might cause you to be startled. You need two hands to prevent the tool from jumping out of your grasp.
Let's talk about the mulcher
This is actually a really good mulcher. The product has a metal impeller, which boosts the WG518's power to mulch organic debris.
This gives the tool the ability to mulch 16 bags of leaves to just one.
By the way
Sometimes, the leaves you blow are accompanied by twigs and other small debris. That's not a problem.
It may be called a leaf blower but it can definitely gobble up twigs and other smaller organic debris. So when it comes to leaves, expect mulching to be a breeze.
Another worth mentioning:
This blower has an ergonomic handle. This way, even if you have a large yard, you won't feel any strain in your hand.
The handle allows you to hold the blower with one hand.
More importantly
Since this is an electric-powered tool, you don't have to worry about harming the environment.
The Worx WG518 certainly lowers your carbon footprint.
By the way
The leaf blower is not just for the yard. You can also use it to clean your deck or patio.
You can also extend the work to clear the garage or sidewalk of debris.
Let me tell you about the best part:
The WG518 is really affordable. It must be the synonym for value-for money
Also, it comes with a bag. The leaf collection bag is quite expensive, so having it with the set already means savings.

---
The Not So Good
---
My first complaint about the WG518 is the material. I know this is an affordable product, but the plastic housing also looks quite cheap.
It almost seems like it would break if it falls–not that it would really break. It just looks like it.
There is also this:
The vacuum tube has a wider bottom. The fact that it is combined with a ridge midway means it clogs up sometimes.
Finally
While it is a great thing that it comes with its own bag, saving you the effort and extra money to buy a leaf collection bag, there is a bit of downside.
It's kind of difficult to sling the bag over your shoulder while ensuring that the chute will not be blocked.
Minor problems though, right?
This just goes to show that there is no perfect product.
---
Conclusion
---
My Verdict
Design - 92%
Performance - 94%
Price - 96%
94
%
Three functions in one affordable machine!
The Worx WG518 Electric Blower Mulcher Vac is a great value-for-money product. It is primarily a leaf blower that also functions as a vacuum and leaf mulcher.
It is lightweight and easy to use. It keeps the stress off your body as well as your mind--you don't have to figure out too many things. It may be a complex product that can do multiple things, but it is quite easy to handle.
Worx is a company that relies on innovation. This product certainly embodies what innovation truly means.

---
At A Glance
---
✔ Pros
Versatile
Easy to use
One-touch conversion
Lightweight
Ergonomic handle
Affordable
✘ Cons
Housing doesn't look durable
Occasionally clogs
Bag isn't well-designed
---
FAQs
---
Does the Worx WG518 Electric Blower Mulcher Vac come with an electric cord?
Yes! It comes with a cord that is 11.5 inches long. If you don't think that's long enough, don't worry. There is also an extension cord retainer for your convenience.
Is assembly required for the Worx WG518?
Yes, but it's quite minimal. The box also comes with an instruction manual that is easy to understand.
How is this product against wet leaves?
Wet leaves are not a problem at all! The suction mulcher picks them up and mulches them without issue.
---
You Might Also Like…
---
The WG518 isn't the only great blower-mulcher that comes out of the Worx factory. Check out this Worx trifecta: the Worx Trivac Blower Mulcher with Leaf Pro.
For a more expansive alternative list, check out this index of the Best Leaf Blowers 2020. It contains a comprehensive list of the best products under three categories: gas-, battery-, and electric-powered leaf blowers.
If you are uncertain as to what leaf blower to choose, here is your guide to buying a leaf blower.
Useful Resources