---
Review At A Glance
---
Work is always tiring. But the exhaustion is doubled when you have a terrible piece of equipment. So, when winter comes, make sure to defeat fatigue by having equipment that is comfortable to work with. You know what equipment can give you comfort? The Worx WG650 Snow Blower can definitely ease your workload during winter.
MY RATING: 88%

---
Editor's Note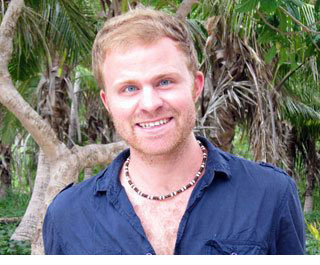 I hope you love the products that I recommend here! Just so you know, I work with Amazon and other affiliate partners and may be compensated from the links below.
---
---
Specifications
---
Model number: WG650
Power source: Electric
Motor: 13 amps
Clearing width: 18"
Clearing depth: 9"
Throwing distance: 30 ft.
Weight: 32.4 lbs.
Warranty: 3 years (limited)
PRICE GUIDE: $

---
About the Worx WG650 Snow Blower
---
When it's winter and you are experiencing inches of snow, then you need more than a shovel to make snow removal easier for you.
Snow shovels are great, but clearing snow at 18 inches, width-wise, will take you time. Not to mention the strength you need to use to be able to do that.
Good thing
The Worx WG650 snow blower has a clearing width of 18 inches.
This means that in one pass, you could already clear 18 inches of snow, which is a wide enough pathway for people.
Complement that with this:
The equipment can also move a nine-inch deep snow. It's really a great tool to clear the driveway and walkway.
You can also use it on sidewalks and other areas of the house that really need clearing.
What happens to the snow?
The snow will be thrown 30 feet away.
You can also choose the direction by which you can throw the snow because of the chute that can be rotated by 180 degrees.
Look:
The ease by which you can use this machine is also due to the 13 amperes of power in the motor.
You know what else?
The handle is adjustable. There are three options for you to choose from.
This is great because people have different heights, and so, have different comfort levels in using the snow blower.
As far as size goes
The WG650 has the following dimension: 18.9 x 18.9 x 20.7 inches.
It also weighs 32.4 pounds, which is not bad, considering the work that it does.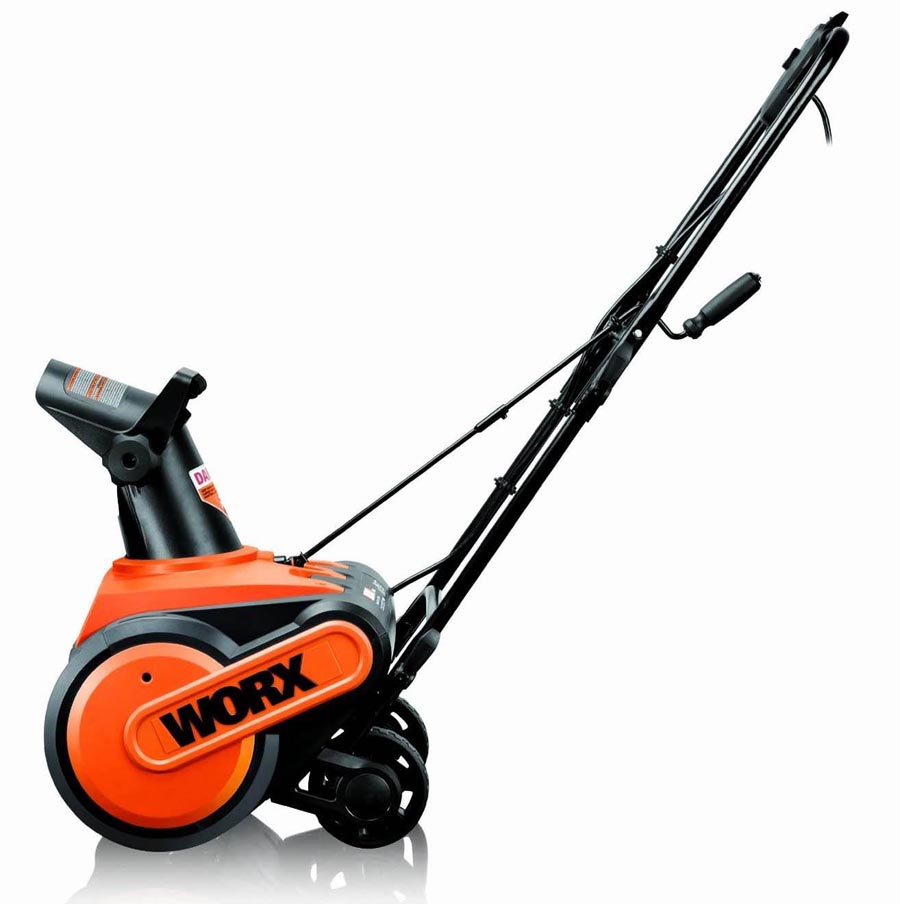 In addition
This is an electric machine, which means you can save on gas and oil. There is also no need to do regular tuneups.
That means it's also good for the environment.
Oh, here's also this…
It comes with a three-year limited warranty.
---
The Good
---
Do you live in winterland? If you do, then you definitely need to have a reliable snow blower.
The Worx WG650 is definitely that!
Let's start
We've already mentioned its capability. But what are the machine's advantages?
There are many, I should start with that. For one, clearing will be a breeze.
As mentioned
The machine can clear a path of snow that has a width of 18 inches and a height of nine inches.
That's a lot of snow to clear in just one pass.
Basically
You can finish a small area within minutes. For larger areas, maybe 30 minutes of snow blowing will do.
And the snow will be thrown 30 feet away, which means it will not bother you anytime soon.
My favorite:
I really think that this product is well-thought-out.
The ergonomic handle allows different people to be able to use the WG650.
Let me elaborate
Most snow blowers are made for the average-size individual. So, people who are really tall would often complain about their backs from slouching too much.
There won't be that kind of problem with this machine.
Check this out:
There are three positions from which you can use the snow blower because of its adjustable handle.
This means that if you are shorter than the average height, or taller, you can still use this machine with ease.
Know this
The WG650 is really made to reduce fatigue, or eliminate it if possible.
If you are too tall for the machine, you will be slouching and might hurt your back in the process. If you are on the shorter side, it's not going to be painful on your back, but it's still not a convenient task to do.
That's why
Kudos to Worx for really thinking about that.
Also, the handles are collapsible for storage purposes. It will help you save space.
Also worth noting:
The product features oversized chute adjusters.
Again, that's an indication that the Worx really thinks about the usability of the product. This is just proof of that.
How?
When you are clearing snow, then you are definitely braving the cold. Of course you will have gloves on.
With the oversized adjusters, you can turn the chute according to your need properly. You won't have trouble even with your gloves on.
Moving on
The machine also has a pair of compact wheels. It won't take up much space while working and especially during storage.
More than that, the wheels also give versatility in movement.
Related to that
It also makes things more convenient for you. It would be easier to maneuver the snow blower.
As such, you won't have to invest too much strength.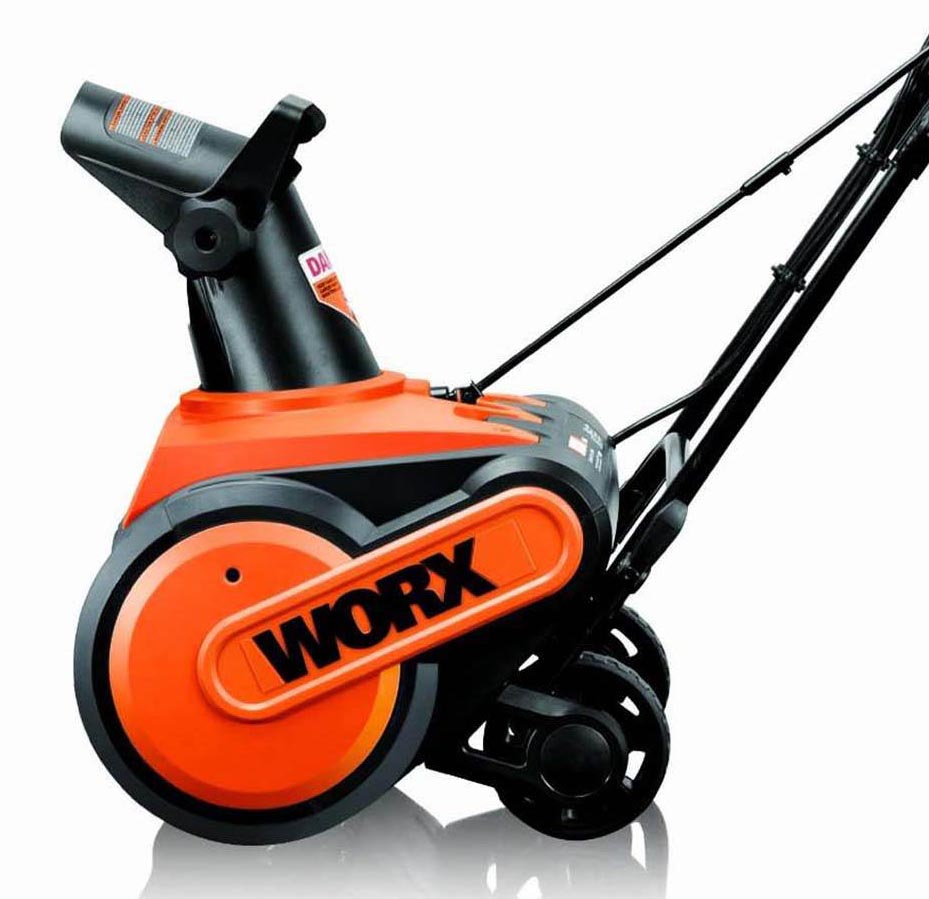 Did you know
You can also hang this snow blower in the storage wall. It's not that heavy after all.
But that really means you can save a lot of space in the storage room for many other things.
Another thing
The instructions are really easy to follow.
That's very important to me. I'm guessing, I'm not the only one. Hard instructions could really frustrate people.

---
The Not So Good
---
One thing that really irks me is that there are zinc washers for assembly. We all know that this would rust.
It seems minor but rust makes the screw stick.
That's quite common!
Most of the issues I have with this product are minor inconveniences.
Another example is the plastic ground scraper. It can hit some ground hurdles.
And?
Since it's made of plastic, it could easily break.
I usually hit it on the joints in the driveway expansion.
Another result
Since the movement will also hit the auger, you are bound to experience some vibration during the task.
Related to the plastic situation
The chute deflector is also made of plastic. That is a pretty used part of the machine.
I fear that one day it will also break. The chute area, physically, was poorly designed.
---
Conclusion
---
My Verdict
Design - 86%
Performance - 90%
Price - 89%
There are just so many great things about the WORX WG650 Snow Blower. For one, it's a great piece of equipment for any height. This way, tall people don't have to slouch when they work, hence, wouldn't experience back pain.
It's really made for comfort. Aside from the ergonomic handle, the chute adjustment system was designed so that you can make the adjustment without removing your thick working and winter gloves.
The actual work is also fantastic. It has a clearing width of 18 inches and clearing depth of nine inches. Plus, the machine will throw the snow 30 feet away.

---
At A Glance
---
✔ Pros
Easy to use
Ergonomic, adjustable handle
Oversized chute adjusters
Compact wheels
Can be hung on the wall
Easy to understand instructions
✘ Cons
Some small parts rust easily
Plastic parts are prone to breakage
---
FAQs
---
How big are the wheels?
The wheels have a diameter of around six inches.
What happens if you have more than nine inches of snow?
There is a way through that, even if the machine can only clear a maximum of nine-inch deep snow. You just need to push and pull the machine lightly so it won't get stuck.
What happens when you use it on unpaved ground?
If you don't have a choice, then you just push at an angle. The danger of using it on unpaved ground is that you might pick up stones. For one, the stones will be thrown 30 feet away and might hit things it shouldn't. Secondly, the stones might damage the auger.
---
You Might Also Like…
---
Generally, it might seem like the snow blower is better than the snow shovel. But that's not really the case. It really depends on which one you need at a given time and considering that kind of area you have. If you can have both, then that's great. If not, then check out when you need a snow blower or shovel.
You can also choose a middle ground if you have a small area. I'm talking about the electric shovel. The Earthwise SN74016 Cordless Electric Shovel is a great example of that.
For medium to large areas, you will definitely need a snow blower. It's just a question of which kind? The single-stage or two-stage snow blower?
Useful Resources