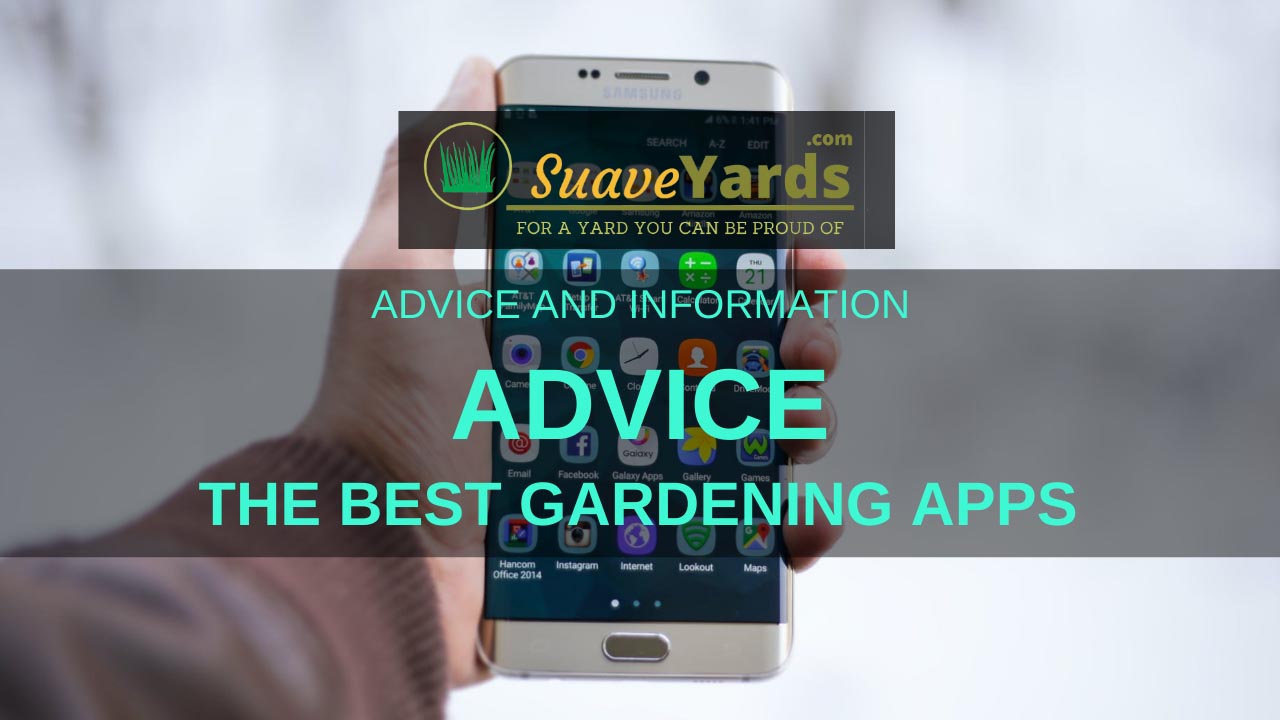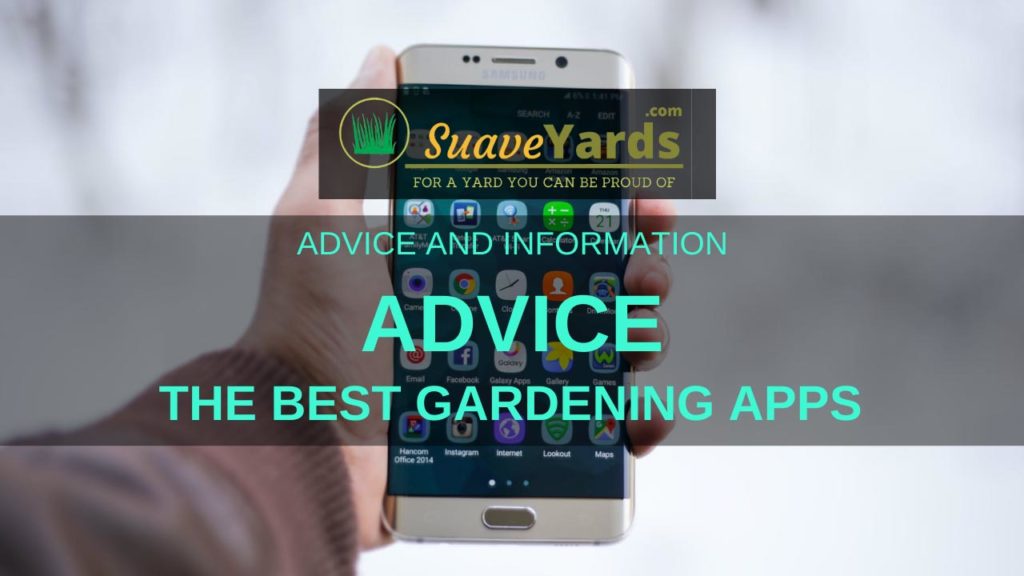 Garden enthusiasts should take advantage of the technology that is available to them. That's why we made this list of the best gardening apps to help your garden flourish.
---
What Are Gardening Apps?
---
Gardening is great. There are actually so many reasons why you should become a garden enthusiast.
For one, it can totally upgrade your yard.
Moreover
We all know that plants produce oxygen. That will only be good for us.
Plus, plants also absorb carbon dioxide from the air. We also know that carbon dioxide is bad for us.
That's not all!
Gardening is actually great for our mental health. It's a great stress reliever especially if it's something that you truly enjoy doing.
The work involved in gardening is also a form of exercise. This means that you also get healthier when you garden.
Related to that
When you have a garden of fruits and vegetables, you will surely be eating fresh and healthy food.
You get to save money, too, as you won't be spending too much on food products when you have them right in your backyard.
Here's the deal:
You've heard of the green thumb, right?
Technically, that's just a myth. Anybody can grow plants. However, some people are just really skilled at gardening.
That's precisely why the phrase green thumb was coined.
But you have to know
Gardening skills can be learned.
Then, there's also technology that can help you out. Over the past few years, tech companies have developed mobile apps that can help people create a thriving garden.
That's right!
If you don't think you have a green thumb, then help yourself with a gardening app.
A gardening app will give you information and tips on how best to grow a particular plant. It will also provide things that you can do to have a blooming garden.
Check out our list of the best gardening apps that can help you with your garden.
By the way
These apps are not exclusively for new garden enthusiasts. Even the most seasoned plantsman will need help every now and then.
---
Best Gardening Apps
---
1. Garden Answers
In life in general, information is very important. That's how you know if you're doing the right thing or not.
It's the same with gardening. Information is crucial when it comes to caring for a plant.
Introduction
Every plant is different. Every plant needs different care and maintenance. Some may want more heat, while the others prefer a cooler climate.
Garden Answers provides all the answers you need for almost all the plants in the world.
App features:
It can identify a plant when you point your mobile phone at it.
It can tell you if your plant has a pest problem.
It will give you advice on gardening and taking care of a specific plant.
It answers any of your questions about plants.
Why you should download it:
They say that knowledge is everything. Now, you can have the proper knowledge at just a single touch of a button on your mobile phone.
2. Garden Manager: Plant Alarm
You should be the manager of your garden. However, you have a life, too. You might have a job or you have a household to manage.
Sometimes, you need help with the garden.
Introduction
The Garden Manager: Plant Alarm is exactly what it sounds like. It's like a real manager, just telling you what to do.
The alarm feature is very important so that you will never leave your plant feeling neglected.
App features:
It reminds you to water your plant, fertilize, spray pesticide, among other things, through its alarm system.
It also allows you to take photos and jot down some notes to keep track of your plant.
You can share various updates about the plant through the app.
You may also track down nearby florists through the app.
Why you should download it:
When you have so many things on your mind, chances are you will forget a lot of things and that would include basic care activities for your plants. This app is going to be a great partner for you.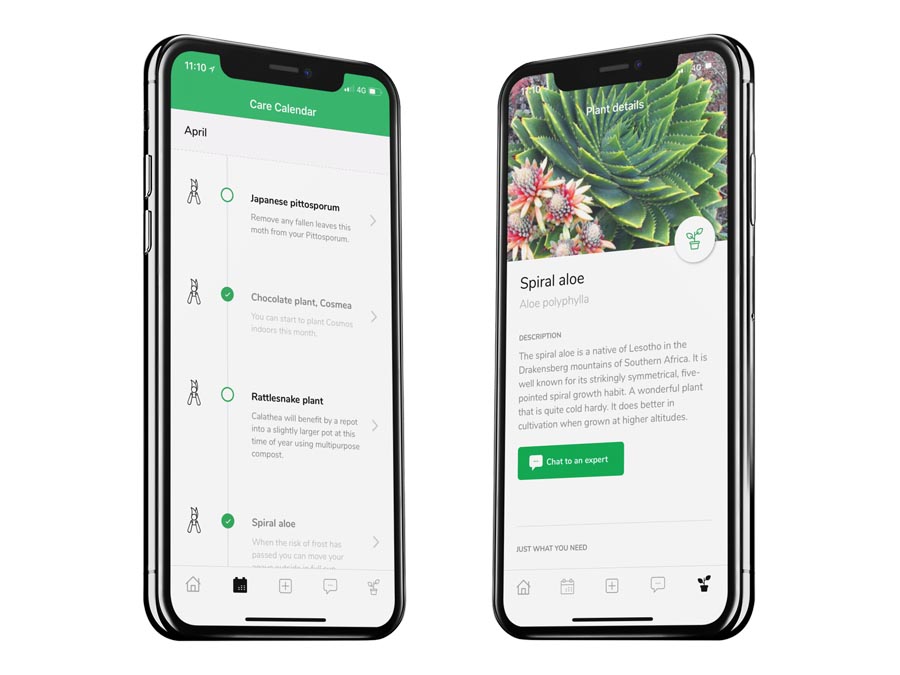 3. SmartPlant
If you are a newcomer to gardening, then most likely you have a lot of questions for experts. Sometimes, it's hard to Google what we need because it's very specific.
Introduction
SmartPlant is an app that allows you to chat with experts about plant identification and plant care.
There are over 20,000 plants to browse through on this app.
Features:
Experts on the app can identify plants and pests.
It can provide monthly care reminders for your plants.
You can chat with experts through the app.
The app will help you discover thousands of plants around the world.
Why you should download it:
This is a perfect partner if you are new to gardening. But even if you are a pro in planting, there is always something new to learn every day.
4. Gardenize
It really helps when you organize your garden, especially if you have a lot of plants and you plan to add more.
Introduction
The Gardenize app is a great way to organize your garden. No matter how many plants you have in the garden, you will have a neat way to keep track of everything.
Features:
You can have a library of your plants, which is important when you have a lot of them.
It can remind you of important gardening activities.
You can draw on the photos on the app to keep track of newly planted seeds.
You can also learn from other plantsmen through this app.
Why you should download it:
If you are an avid plantsman, you might have dozens of plants in your garden already. It would be hard to track all of them.
This app is a great way to monitor all of them.
5. House & Garden Nutrient
Plants need water, air, sunlight, fertilizer, some pesticides, and nutrients.
More often, we are so focused on watering the plants that nutrients don't come in second nature especially to those new to gardening.
Introduction
With the House and Garden Nutrient app, garden owners will be apprised of the important nutrients and additives that have to be fed to the garden.
The feed chart will be customized based on your plants and regional characteristics.
Features:
It will create custom feed charts for you based on the plants that you have.
No WiFi is needed to get the information you need.
Why you should download it:
It's a helpful app especially when it comes to feeding the plants the necessary nutrients in order to thrive.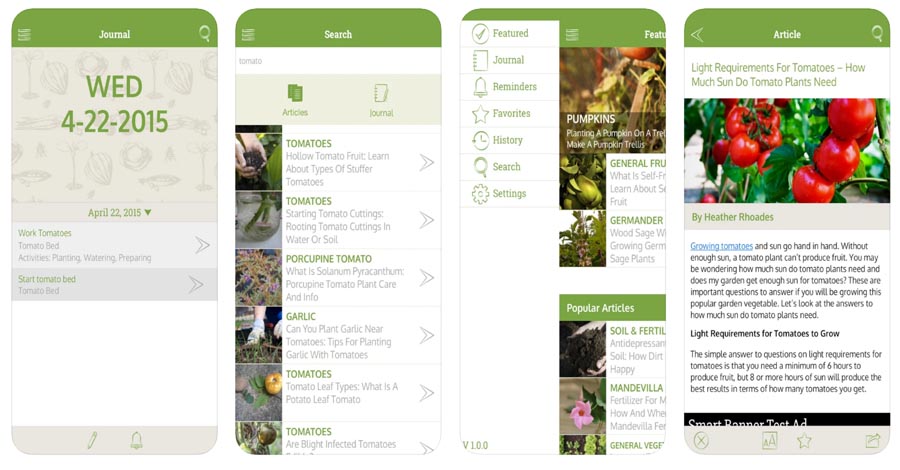 6. Gardening Companion
Gardening, more often than not, is a one-person show. You don't need anybody else if you want to tend to your plants.
But wouldn't it be great if there's an extra hand to help you out?
Introduction
With technology, you get more than just a helping hand. The Gardening Companion is a trusty assistant that could help you take care of your plants.
Have you heard of Gardening Know How? It's a trusted publication about gardening and it is the maker of this really helpful app.
Features:
It provides a wealth of information about different types of plants and planting in general.
It can track the progress of your garden.
It can also remind you of important things to do for your garden.
You can share your garden to your friends online through this app.
Why you should download it:
Gardening Know How is an important publication among garden enthusiasts. Now, you don't have to wait for the next article to come since you can get the information by tapping a few buttons on your phone.
7. Agrobase
What are the enemies of the plants? Diseases, insects, and weeds, among others.
Introduction
Agrobase is a popular app among farmers. Basically, this is an app for really large areas with crops.
But you can still use this in your home garden since problems are similar among plants. Agrobase provides important knowledge about pests and weeds.
Features:
It provides region-based data for gardeners and farmers.
It identifies diseases, weeds, pests that might be affecting your crops.
It provides solutions to your disease / pest / weed problems.
Why you should download it:
If you have a farmland or just a really large garden, then pest and disease problems are going to be an issue because it could easily spread to the rest of the plants. You're going to need this app if you have a large garden.
---
Summary
---
There are so many benefits to gardening. It can provide us food, allowing us to save some of our grocery money. It can also provide beauty at home. Also, it's really good for our mental health.
If you enjoy gardening, it becomes even better when you take advantage of a mobile app. It's always great when you have an expert guiding you through the proper care of various types of plants.
We've made a list of the best gardening apps in the market that will provide the best tips and techniques in growing plants.
---
Useful Resources
Central Texas Brothers Develop App to Assist People With Gardening at Home – KXAN
Smart Gardening Guide: Learn About Gardening With Technology – Gardening Know How