January 20, 2020
ECHO PB-250LN Leaf Blower Review: Does The Curved Blower Tube Work?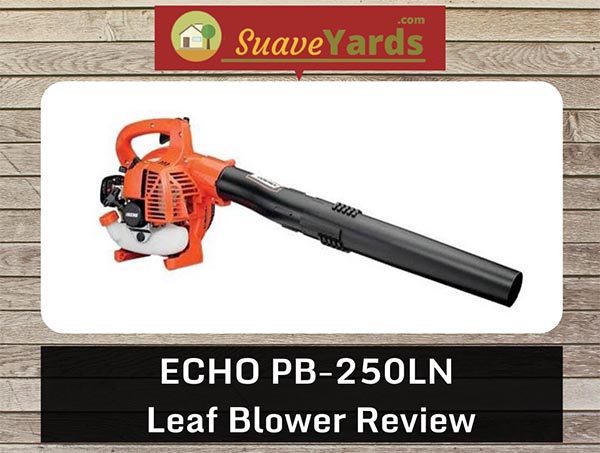 ---
Review At A Glance
---
Lightweight, easy to use and well priced. The ECHO PB-250LN is a great leaf blower.
MY RATING: 91%


---
Editor's Note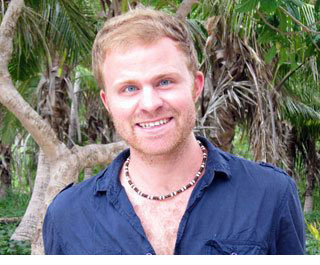 I hope you love the products that I recommend here! Just so you know, I work with Amazon and other affiliate partners and may be compensated from the links below.
---
---
Specifications
---
Power Type – Gas
Model – PB-250LN
Air Speed – 170 MPH
Air Volume – 391 CFM
Power Output – 25.4cc
Fuel Capacity (fl. oz.) – 16.9
Product Dimensions – 17.6 x 12.1 x 15.2 inches
Weight – 9.5lbs
Five Year Warranty
PRICE GUIDE: $

---
About the Echo PB-250LN Leaf Blower
---
ECHO are part of the Yamabiko Corporation – A Japanese manufacturer of power tools formed in 2009 after the merger of Kioritz and Shindaiwa, two other Japanese organisations. Based in Tokyo, the company employs more than 3,000 people.
However…
ECHO themselves were founded back in 1972 in Northbrook, Illinios. Initially an importer of 2-cycle engines and handheld power tools they switch to manufacturing them in 1979.
Over the years the company has continued to expand by opening a number of additional plants throughout the last 30 years.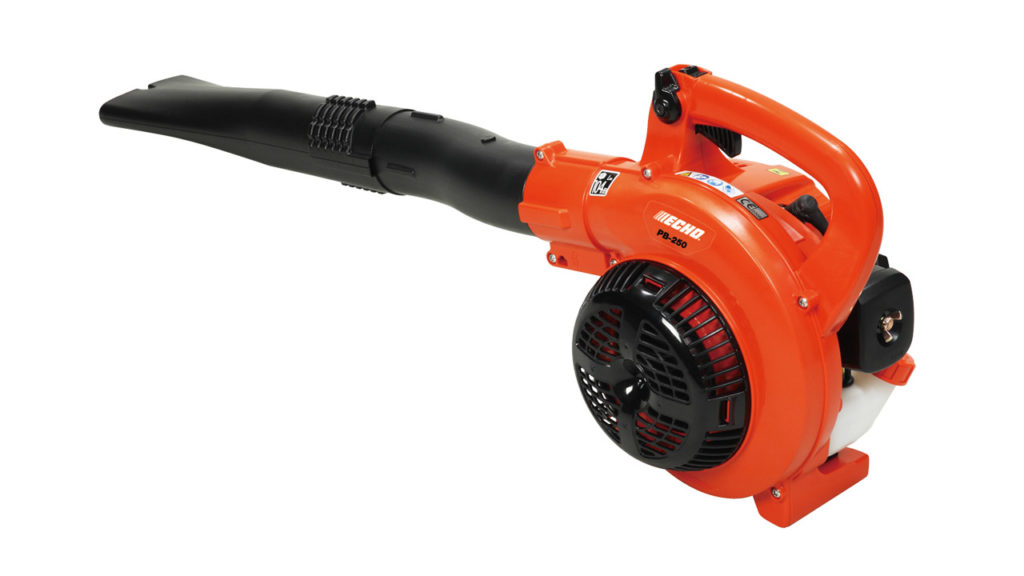 Above: The ECHO PB-250LN has a top air speed of 170mph.
Anyhow…
The ECHO PB-250LN is a gas powered leaf blower with a 25.4cc, 2 stroke engine. It has a top air speed of 170mph and 391 CFM.
It weighs 9.5lbs and measures 17.6 by 12.1 by 15.2 inches and comes with a five year consumer warranty.
It has a curved blower tube, designed to provide rotational control, a 16.9 fl. Oz see through fuel tank and has a throttle with cruise control.
Please note:
Make sure you read the instructions before you use this. They specify that you are not meant to use Ethanol gas. Ethanol based gas will damage most two cycle engines and this ECHO is no exception.
---
The Good
---
I am not going to lie:
When I read about the curved blower tube it sounded like a sales gimmick.
The idea is that the curved blower tube offers rotational control technology which reduces the rotating effect most blowers has and thus reduces fatigue.
Well guess what?
It actually does seem to work! Usually when you use a leaf blower that has anything near moderate power or above you get a pull when you are moving it from side to side.
This doesn't have that. The slight curve in the tube seems to keep this blower perfectly balanced and controllable, making it much easier for you to do your job.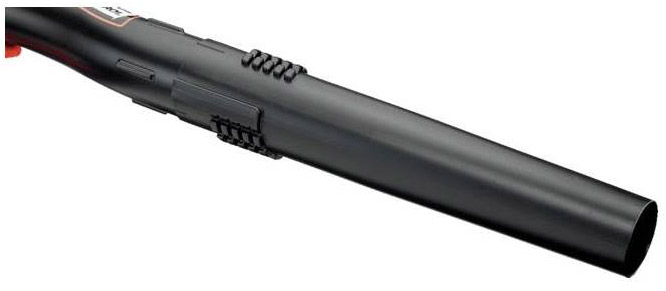 Above: The curved blowing tube the PB-250LN utilises works well.
So what does that mean?
In essence this blower handles really nicely – and it is a delight to use.
This is also helped by the fact that for a gas blower it is remarkably light weighing less than 10lbs, but thanks to the clever design it feels much lighter.
On top of that:
It is very easy to put together – literally in a matter of minutes you can go from having it in the box to blowing grass. And once you have it assembled it is easy to start, nearly always starting on the second or third pull.
It seems very fuel efficient and has a nice 16.9 fl oz fuel tank that is transparent so you can easily see how much fuel is left.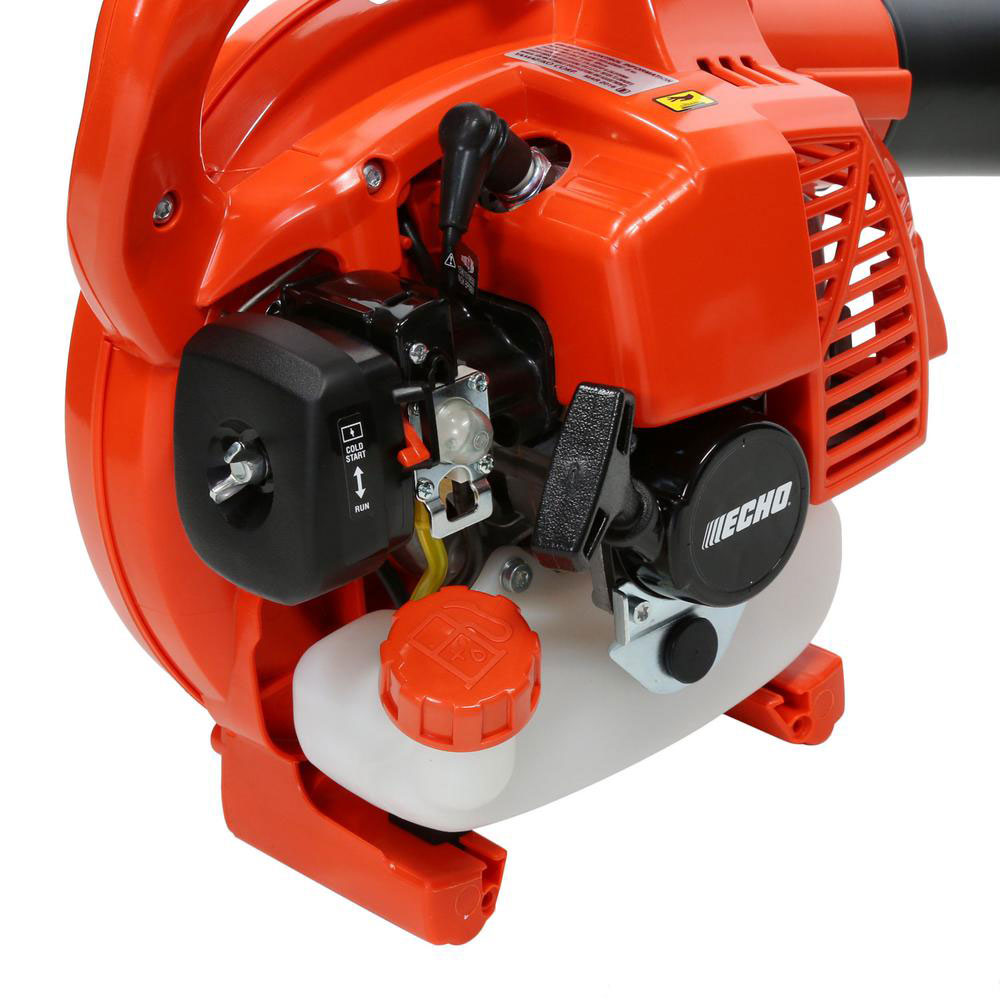 Above: This has a nice see through fuel tank.
You won't be surprised to hear:
This has a good amount of power. Grass and leaves – wet or dry, along with cones and pine needles can be easily shifted even when you don't have the throttle fully open.
Something that is especially nice is the cruise control option which can be easily accessed by the thumb whilst you hold the throttle in.
Simply flick it on and you can forget about the trigger. It makes bigger jobs much easier for you.
In fact:
The handle is ergonomically designed and all of the controls are easily accessible from your dominant hand whilst you operate the blower.
This is indicative of the blower as a whole. Whilst it might not blow you away (pun fully intended!) at first glance, it is well made, nicely designed and sturdy and built to last.
What is more the price is good and it works and works well and really that is all that matters.

---
The Not So Good
---
If I am being honest:
I did notice some potential problems with the carburetor, the diaphragm is thin and plastic and the passage to the carb quite narrow so I get the impression it will get dirty fairly easily.
That being said you might want to have a couple of carburetors spare.
On a similar vein:
The exhaust itself seems somewhat restricted as it is almost impinged upon by various baffles and plates with small passages.
You might not notice this until you take the Echo PB-250LN apart but it does seem to cause some issues.
Above: The exhaust does have a few minor issues.
It is no surprise…
To hear that I would like this to have a side handle, to help maneuver it around plants and shrubs, the flow of air is quite strong and an extra handle would stabilise it.
Also a large part of the housing is plastic, not metal, so it wears quite quickly. Whilst this is obviously to keep the cost down it does in fact push up repair costs.
Finally:
I have not personally experienced this, so it is taken purely from some additional research I have done in writing up my review, but a number of users seem to have an issue with Echo not honoring the warranty and refusing to replace faulty tools.
This is something you might want to look into separately.
---
At A Glance
---
✔ Pros
Curved blower tube reduces fatigue
Very well balanced
Handles well
Feels light
Easy to start
Fuel efficient
Nice see through fuel tank
Good power
Cruise control
Ergonomically designed handle
Good price
✘ Cons
Carburetor could be better
Exhaust is restricted
Could do with a side handle
Plastic housing
Some customers say ECHO doesn't honor the warranty
---
Conclusion
---
My Verdict
Design - 92%
Performance - 89%
Price - 92%
91
%
Light, easy to use and well priced.
If you are set on a gas leaf blower and want something lightweight, easy to use and well priced then this should be on your shortlist.
The innovative curved blower tube makes this really nice to use and reduces fatigue, and along with the cruise control feature it means this is very comfortable indeed.
Add to that the fact it is pretty fuel efficient, easy to start and well designed and you get a really good gas powered leaf blower.
I recommend it.

---
FAQs
---
How noisy is it?
Not particular loud, not particularly quiet. It is mid-level in terms of the noise emitted.
What gas should I use?
The instructions tell you to avoid Ethanol gas, so make sure you do that. The recommended fuel ratio is 50:1 gas to oil, so I would advise you to follow that.
What side is the air intake on?
It is on the left hand side.
---
You Might Also Like
---
If you are set on getting yourself the best leaf blower around there are a number of options but my favorite is the Husqvarna 580BTS which I love. In terms of value for money the Hitachi RB24EAP gives it a run for its money though!
Other options are the cordless Makita XBU02PT1 and the electric WORX WG520 – both great leaf blowers.
There are also a number of good leaf mulchers out there that have leaf blower functions.
Talking of mulch I've written a handy guide on how to pick the best mulch for your garden as well as the factors to consider when you are buying a leaf blower.
Remember you can check out my other reviews and Buyers' Guides or look at my Site Index for everything on this site on one page.
Useful Resources
How to Start a Gas Leaf Blower – Hunker
Everything You Need to Know About Leaf Blowers – Safety
7 Things to do With Fall Leaves – The Spruce