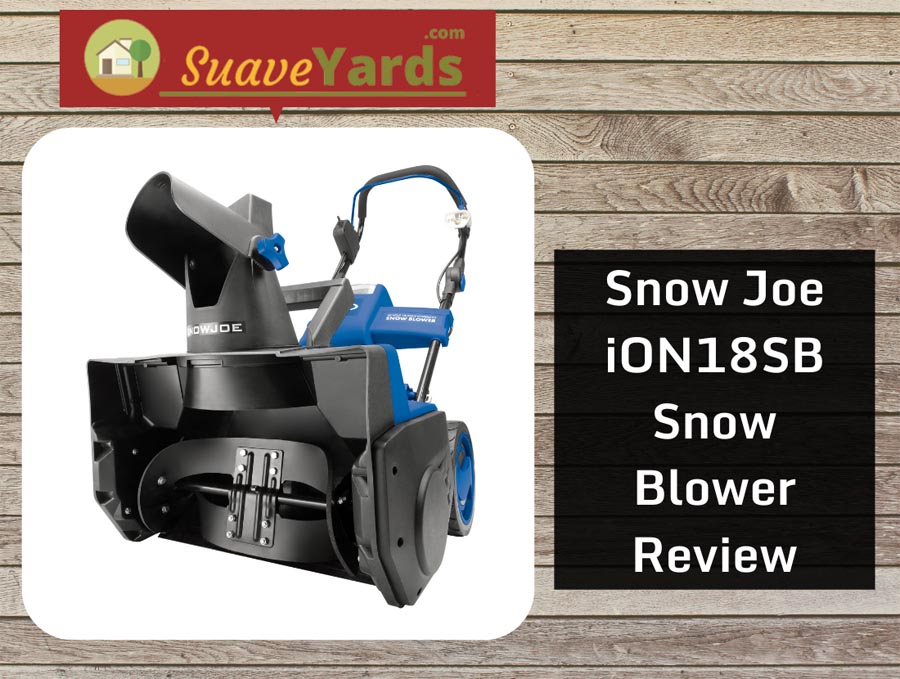 ---
Review At A Glance
---
For people who live in tropical areas, snow is amazing. For people in cold regions, snow is normal, and in other situations, really pesky. To get rid of your snow problem, there is the Snow Joe iON18SB Cordless Snow Blower for your convenience.
MY RATING: 86%

---
Editor's Note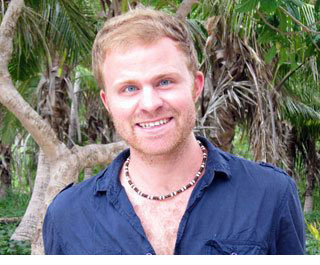 I hope you love the products that I recommend here! Just so you know, I work with Amazon and other affiliate partners and may be compensated from the links below.
---
---
Specifications
---
Model number: iON18SB
Power source: Battery
Battery: 40 volts
Clearing width: 18"
Clearing depth: 8"
Weight: 32 lbs.
Warranty: 2 years
PRICE GUIDE: $$

---
About the Snow Joe iON18SB Cordless Snow Blower
---
Snow is beautiful, but too much snow is just inconvenient.
So the best way to counter inconvenience is the use of a convenient tool.
Enter:
Snow Joe iON18SB Cordless Brushless Single-Stage Snow Blower Kit.
It runs on a 4.0 Ah battery.
To elaborate
It is a 40-volt iONMAX battery system.
That would give you around 45 minutes to clear snow outside your house.
Let's talk about the process
As a single-stage blower, it has an auger that will gather snow and then toss it out immediately. This means that this part is going to be overused.
No worries as the auger is quite durable. It is made of steel with two rubber blades.
The output?
The machine can clear a path with a width of 18 inches.
It is also capable of clearing snow that has a maximum depth of eight inches.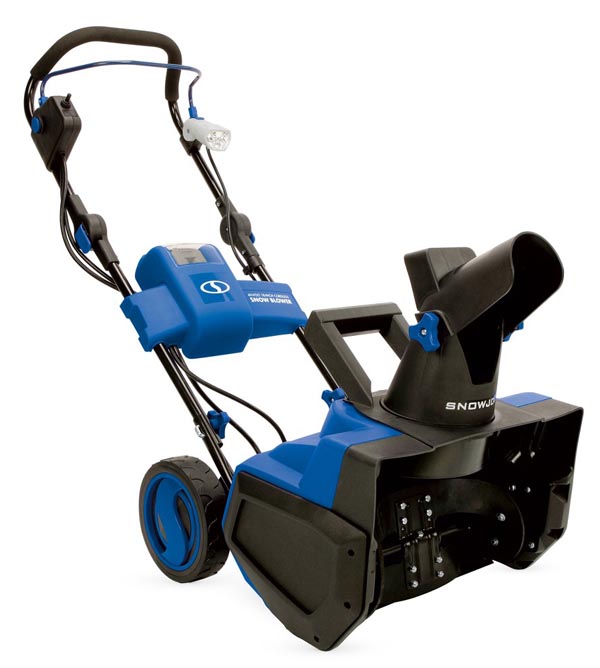 Here's more…
The snow will be thrown 20 feet away from you and the machine.
The chute also rotates 180 degrees so that you have a choice on which area the snow will be dumped.
What more?
The product has a two-year warranty–that's total warranty!
---
The Good
---
Light and convenient.
These are the two words that I immediately associate with the Snow Joe iON18SB.
Why?
Come on! It's in the name: CORDLESS.
How many times have you tripped from the cord of your electric snow blower?
Don't lie, it happens!
Not only that, sometimes, when I do a hard tug, the outlet gets unplugged–just sometimes.
That will never happen with a cordless equipment–for obvious reasons.
Frustrating, right?
That's why cordless is the best way to go. Although, that would have to depend on your area.
Battery-powered snow blowers will run for less than an hour–in most cases.
Did you know?
The machine only weighs 32 pounds.
That makes it easier to use for the deck. Technically, a deck is elevated, which means that you really have to carry the snow cleaner.
Plus, you can take it to your sidewalk easily, without having an issue on whether the extension cord would reach the area.
Talking about weight
This machine is great for women and the eldery.
Let's be real
I'm a woman who is a feminist and fights for women equality. Women can do what men do, sometimes even better.
However, it's just physiology–men are simply stronger.
So
The Snow Joe iON18SB is just ideal for women because of its lightness.
Similarly, it's something that the elderly can really use.
It's no secret
Seniors have brittle bones and most of them are already maintaining medications for various illnesses.
They don't need another reason to be ill.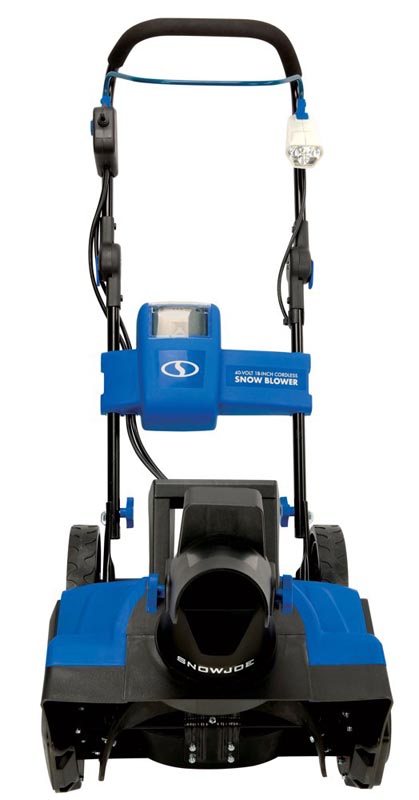 That's why
This snow blower is ideal for them. It won't hurt their backs.
Actually, it won't hurt anybody's backs at all.
Look
Another reason why it won't hurt anybody's back is because this snow blower is quite proficient.
It can move 500 pounds of snow every minute.
If you want another number to picture how efficient it is: the machine can move 1,787 square feet of snow for every charge.
That's outstanding!
To give you a full picture: it can clear a path of 18 inches wide and snow that is around eight inches deep.
The snow will also be thrown 20 feet away.
Speaking of
You can choose the direction by which you want the snow dumped. This machine features a chute that can be rotated 180 degrees.
Make sure not to turn the chute the way of the neighbor's house.
Hear me out
That may not sound much if you compare it with a gas-powered two-stage snow blower. But you shouldn't!
You should compare it with its battery-powered counterparts.
It should also be noted
Not everybody needs something as big or as powerful as a gas-powered snow blower when it's more complicated to handle by women and the elderly.
Moving on
It's also easy to operate. You don't have to be machine-savvy to know how to turn this thing on.
Since it's battery-powered, there is no need to pull a cord or something.
Related to that
You don't need a screwdriver or any other tools during assembly.
In other words, it's very easy to assemble.
Easy to maintain as well
Obviously, you don't need to top-up fuel every now and then.
There is also no need to do tuneup or oil change.
Still on the issue of convenience
The machine has a three-watt LED headlight.
This way, you can do your clearing anytime you want–even if it's late at night.
Don't worry
The iON18SB is very quiet. You are not going to wake the neighbors even if you want to do some snow blowing at dawn.
I'm not done
The goods just keep coming…
This machine is really safe!
Not convinced?
Let me try then. This machine is ETL approved, which means it has been tested for safety and has passed national standards.
It also has an Energy Star certification.
For those who don't know
Energy Star is a program of the US Environmental Protection Agency and the US Department of Energy.
When it certifies a product, it means that this amazing machine will not add to the damage of the environment.

---
The Not So Good
---
This is a battery-powered equipment with a run time of less than an hour. Obviously, this is not for medium to large areas.
It's a great product from small yards or driveways like in duplexes and townhouses. But it's not perfect.
For one
There are many instances when the machine will not throw 20 feet away as promised.
There is actually a workaround for this, but it would really suck for people who are not aware.
Let me elaborate
The machine has a maximum throwing capacity of 20 feet, but you can usually maximize it when you have more than four inches of snow.
That means that if you have an inch or maybe three inches of snow, the machine will only throw it a few feet away.
Why is this happening?
The machine works best with snow at four to 10 inches deep.
When snow is shallow, just move faster so that the machine will accumulate a lot of snow that will allow it to achieve the maximum throwing distance.
About the structure
The battery holder is really flimsy. It's made of plastic so it can get damaged really easily.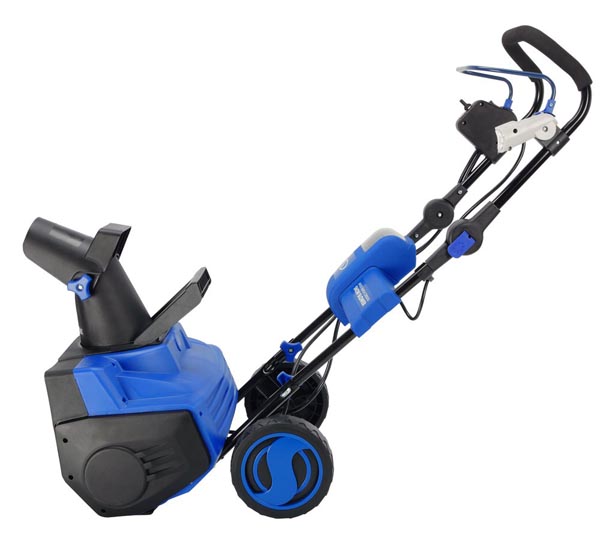 Even worse
When the snow is really quite deep and you have to use real power on the snow thrower, the battery is not going to last 50 minutes as expected.
In order to have uninterrupted work, you should have an extra battery or two.
Although
The battery doesn't come that cheap.
---
Conclusion
---
My Verdict
Design - 85%
Performance - 87%
Price - 85%
86
%
Cordless convenience!
If you live in a cold region, then you most definitely need a snow blower. If you have a small to medium area, then the Snow Joe iON18SB is just the right snow removal machine for you. It's cordless, which is just amazing!
The fact that it is cordless means it's very convenient. You don't have to trip on the cord and you wouldn't have a problem taking the machine everywhere--the sidewalk or the deck. It's also light, which makes it a great equipment for women and the elderly.
This is definitely a cordless solution to your snow problem! Even if that problem is an eight-inch deep snow.
Plus--this product is less noisy compared to others. The positive attributes about this product just keep on going.

---
At A Glance
---
✔ Pros
Cordless
Lightweight
Moves 500 lbs. of snow per minute
LED headlight
Quiet
Easy to assembly & operate
ETL approved & Energy Star certified
✘ Cons
Won't throw 20 feet away at times
Flimsy battery holder
Battery doesn't last in deep snow
---
FAQs
---
How to charge the battery?
When you buy the Snow Joe iON18SB, it already comes with a charger (iCHRG40 EcoSharp Lithium-Ion Battery) that is 40 volts. You can charge it for two to three hours and then you can achieve the maximum snow throwing from this machine.
Can the battery be used in other iON products?
Yes, all of Snow Joe's iON products and even those under the iON PRO series use the 40-volt EcoSharp charger.
Why isn't the Snow Joe iON18SB not throwing 20 feet?
This model really throws snow at a maximum of 20 feet. But it works best with inches of snow–between four and 10 inches. So, if your snow isn't deep enough, like, it's under four inches, then you have to push the machine faster so it can accumulate more snow. It will work on the maximum throw when there is enough snow.
---
You Might Also Like…
---
Snow Joe has been developing outdoor tools for more than a decade. It has the Snow Joe equipment for winter and the Sun Joe machines for the other seasons. We have reviewed many wonderful products from the brand. Here are some of them: Snow Joe Ultra SJ621, Snow Joe Ultra sj620 and Sun Joe Chipper CJ601e, among others.
If you think a snow blower is too large or too expensive, you can always have an electric shovel. Here is one example: Earthwise SN74016.
For those still uncertain about which tool is appropriate for them, let me explain the differences between the snow blower and the electric shovel.
Useful Resources