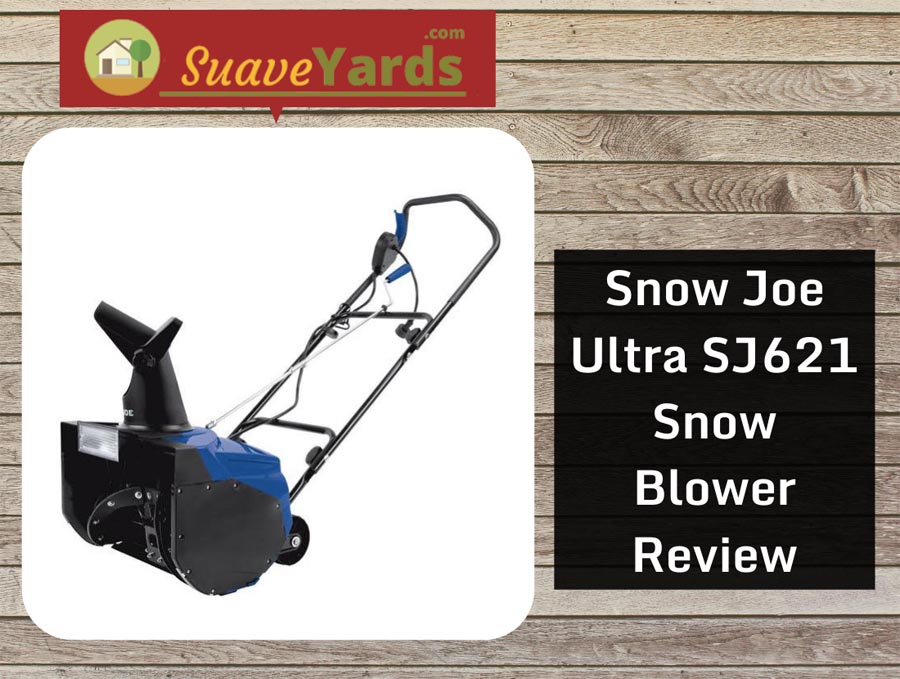 ---
Review At A Glance
---
You want a powerful snow blower but you prefer less carbon footprint? Then the Snow Joe Ultra SJ621 Snow Blower is the right one for you! It is an outdoor power equipment that has the power of a gas tool but with convenience of an electric tool.
MY RATING: 93%


---
Editor's Note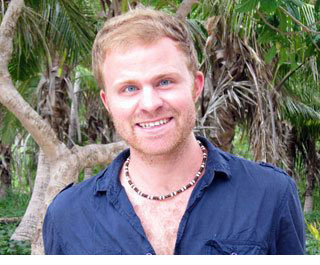 I hope you love the products that I recommend here! Just so you know, I work with Amazon and other affiliate partners and may be compensated from the links below.
---
---
Specifications
---
Model number: SJ621
Power source: Electric
Motor: 13.5 amp
Clearing width: 18 inches
Depth of snow cut: 10 inches
Dimension (H x W): 26 x 19 inches
Weight: 32.9 lbs
Sound power: 100 dB
Warranty: 2 years
PRICE GUIDE: $$

---
About the Snow Joe Ultra SJ621 Snow Blower
---
The 13.5-amp Snow Joe Ultra SJ621 has the capability of moving around 650 pounds of snow.
That's a lot!
That's why they say that this equipment, also known as a snow thrower, is often said to have the power of a gas-powered tool but with the convenience of the electric product–we'll talk about this some more later.
It can go through 10 inches of snow to clear a driveway or walkway.
Clearing width isn't a joke either
With a clearing width of 18 inches, you could clear an entire area very easily.
It also has an auger with a diameter of 10 inches.
In terms of dimension
The SJ621 stands at 26 inches. The width is 19 inches.
It also has a weight of 32.9 pounds.
Other important details:
It has a cord lock so that it won't get tangled, which may unnecessarily disconnect the product while in use.
The length of the extension cord reaches 100 feet, which is perfect when you are trying to clear your driveway and even your sidewalk.
The speed?
The equipment runs at 2,450 revolutions per minute.
It also has a throwing distance of 20 feet. This is a snow thrower after all.
How loud is it?
The sound power level is 100 decibels, which is the average loudness of most snow blowers.
It also has a two-year warranty.
Here's the thing:
Snow Joe is a trusted brand in outdoor power equipment. It makes tools that are convenient for you whether it's hot out or snowing.
The brand always set out to innovate while also ensuring that the prices of its products will not break the bank.
Now let's take a look at why you should buy this product.
---
The Good
---
Imagine going out in the morning with snow ankle deep. That could already dampen your spirits as your shoes will literally be dampened.
Now imagine having eight inches of snow, or worse, 10 inches. You are not only inundating your lower legs with the cold snow, it is actually quite difficult to walk.
You've definitely experienced that, right?
Even if you are just walking to your driveway, it's still a pest to your day.
If you don't clear up the snow, at least the area where you will have to walk or drive, imagine how deep it becomes hours later.
That's why…
If you live in winter zones, you really need a snow blower or thrower.
Let me tell you why the Snow Joe Ultra SJ621 is right for you!
Let's start:
If you have a medium-sized home with a yard and driveway, then this is a really good tool to clear out snow.
It is easy to use after all.
Not only that
It is quite powerful. The motor runs at 13.5 amperes.
It can clear 650 pounds of snow every minute with a speed of 2,450 revolutions per minute.
Amazing, right?
Its rotor has four blades, which adds to the efficiency of this snow blower.
Speaking of efficiency, this product boasts of having the power of a gas-powered tool but with convenience of an electric one.
What does this mean?
When a product runs with gas, you have to refill the tank with fuel every now and then. Just like a vehicle.
And just like a vehicle, you need to do the tuneup as well.
It's really more taxing.
On the other hand
The only maintenance you need for an electric-powered product is cleaning, which is something you do on a gas-powered equipment anyway.
The refueling and tuneup are extra tasks that you don't need to accomplish with the SJ621.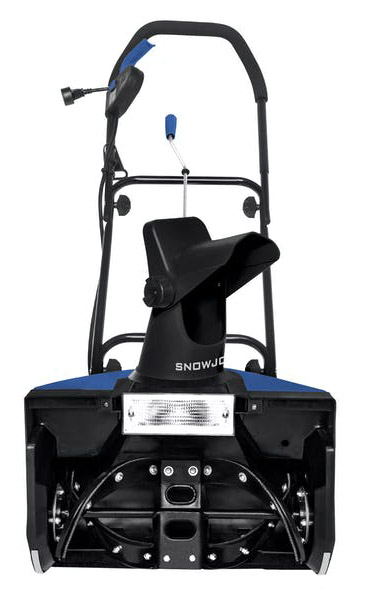 It's really convenient
You just need to plug the power cord in the outlet and you are ready to clear your driveway or pathwalk.
Plus, with just one straight push, you could already clear 18 inches of pathway. That's enough for you to have a clear path for walking.
The SJ621 is durable, too.
Let me elaborate:
The body of the snow blower is made of heavy-grade steel. This is important because you have to contend with extreme situations.
Some materials will not be able to preserve their look because they would be damaged by extreme weather conditions.
You might also like this:
The SJ621 also has an adjustable discharge chute, which rotates at 180 degrees. What this does is that it will allow you to have full control of the direction of the snow stream.
You may also adjust the chute deflector.
There is also something unique about it:
This snow blower has a 20-watt halogen headlight.
It's just like a car! You can navigate it at night so you won't have to contend with voluminous snow in the morning.
Not all snow blowers have this feature.
Moving on…
For easy movement, the snow blower has pivot wheels. This way, you can easily move around the snow, especially if it becomes too deep.
There is also a scraper blade located at the base of the tool. This blade scrapes the snow on the ground without damaging the pavement.
Of course you know what electric equipment means
It's the green alternative to outdoor power equipment.
It's safe, too.
Proof?
It has ETL approval. The acronym means "extract, transform, load."
When you have the ETL mark, it means you passed the national safety standards.
Those features should be enough to convince you, right? But let's take a look at the things that are not-so good about the SJ621.

---
The Not So Good
---
One of my issues against power equipment has always been the assembly part. So let me just put that here.
There will be some assembly required with the SJ621. But don't worry, it's not too complicated.
As long as you know how to read, there is nothing difficult about it.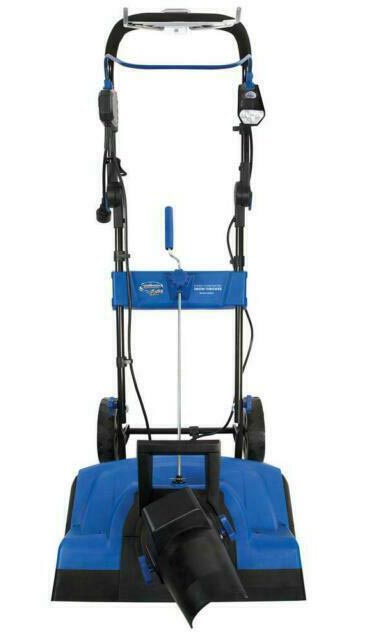 Weight
As soon as you are done with the clearing, you will realize that the cord provides an added weight.
The cord is already quite heavy as it is. But remember that there will be some snow attached to the cord once you are done with the task.
Also, the cord is just quite complicated to maneuver during the first few times of use.
Warning:
There might be some jamming when you have to clear more than six inches of ice. I think that's just understandable because of the snow buildup.
Still, wouldn't it be great if there is no jamming at all? It can be quite stressful when that happens.
Finally
This is not a very good product for wet snow. So make sure you check out the situation before you start clearing the snow.
---
Conclusion
---
My Verdict
Design - 92%
Performance - 94%
Price - 92%
93
%
Powerful and convenient
For a medium-sized property that could accumulate around 10 inches of snow during the winter, the Snow Joe Ultra SJ621 is a great outdoor power equipment. It operates like a gas-powered equipment but without the hassle of it.
It runs on electricity, which means it is convenient to use. More than that, it is also eco-friendly. That's very important considering the environmental crisis we are facing now.
It can clear an 18-inch width of snow at a speed of 2,450 revolutions per minute. It has a plowing capability of 650 pounds of snow per minute. It's really quite astonishing.

---
At A Glance
---
✔ Pros
Powerful
Convenient
Durable
4-blade rotor for efficiency
Eco-friendly
Has headlights
ETL approved
✘ Cons
Cord gets in the way
May jam when snow is too high
Not good for wet snow
---
FAQs
---
What is the best way to clear a path?
You start near the electric outlet for good reason, then go outward. Push it gently. When you reach the farthest part, you then slowly make a turn through the product's wheels. Overlap clearing paths so that you won't leave a gap with snow.
How do you not get bothered by the cord?
When you pivot to clear another path, step on the cord so it will not be on the way.
Does the SJ621 need assembly?
Yes! But it's minimal.
---
You Might Also Like…
---
Did you know that the Snow Joe Ultra SJ621 made it to our list of Best Snow Blowers for Women this year? It is considered the best buy in the list of eight snow blowers.
Speaking of snow, here's another product that will help you with winter cleaning: the best pressure washers for snow foam.
Useful Resources