Review At A Glance

The Toro TimeCutter 75213 60-Inch Riding Mower is going to be your best friend amid your busy schedule. With its ability to mow 60-inch width of grass, your cutting time will be cut by 50% or more.
MY RATING: 94%

---
Editor's Note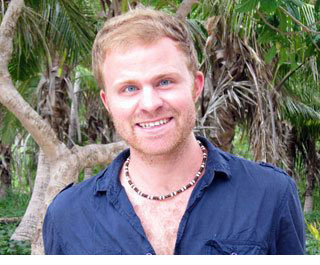 I hope you love the products that I recommend here! Just so you know, I work with Amazon and other affiliate partners and may be compensated from the links below.
---
---
Specifications
---
Model Number: 75213
Power Source: Gasoline
Cutting Width: 60 inches
Maximum Cutting Height: 4.5 inches
Fuel Tank Capacity: 18.9 liters
Engine: 708cc/ 24.5 HP / V-twin
Transmission: HG-ZT3100
Speed: 8.5 miles per hour
Front Wheel Size: 13 x 6.5 inches
Rear Wheel Size: 22 x 10 inches
Turning Radius: Zero
Warranty: Three years / 300 hours
PRICE – $$$
---
About the Toro TimeCutter 75213 60-Inch Riding Mower
---
The Toro TimeCutter 75213 60-Inch Riding Mower cuts your mowing time by around half because of its 60-inch fabricated deck with Grade 50 high-grade strength 10-gauge steel shell. Complement that with the zero-turn radius and mowing can be done in no time!
There is power in this mower! If you have a tough terrain, then you don't have to worry about it because the 75213 can give you a smooth ride.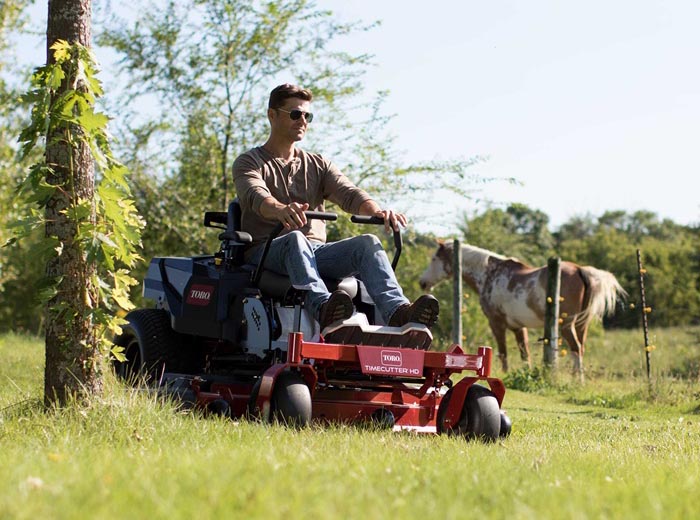 Let me elaborate
The mower comes with its trademarked MyRIDE suspension system. The MyRIDE features a suspended operator platform, which provides a great cushion from bumps and vibrations caused by rough terrain and hilly route.
Think about this for a moment:
Strong deck!
The mower has a heavy-duty steel deck considered to be 50% stronger than other decks. I know this because I've compared it to the regular steel decks with an 11 gauge.
---
The Good
---
This mower has a cutting width of 60 inches, which means more work in less time. Couple that with the zero-turn radius and mowing time will be cut by almost 50%.
How do I know that?
Owners of zero-turn mowers said so in a 2008 to 2012 survey. But it makes sense because you get more work done with a large cutting width, plus, the ability of the riding mower to go forward and backward in no time.
But if you have to work for a long time, it doesn't matter.
Why?
Because it has a thickly padded premium seat at 18 inches. Unlike most riding mowers, this one has armrests, too.
Then if you ever get thirsty in the middle of your mowing, you can quench it because the mower comes with a cup holder. Or if you plan to mow in the morning, then you can have your first cup of coffee while doing your work.
Boom!
Making this ride more comfortable is the MyRIDE suspension system invented by Toro. Suspension, in general, provides comfort by limiting the impact of rugged roads.
In the case of the Toro 75213, the system features a suspended operator platform so that you won't feel any discomfort when you drive through bumps and vibrations. You will be more productive because you are comfortable.
It doesn't matter if you are going uphill or if you are on a rugged ground, you are sure to experience a smooth ride.
Sounds impressive, right?
The mower also features easy-to-adjust ride settings so that anybody can use the mower. Every rider can adjust the settings based on their personal preference.
This way, anyone in the family can take a go at mowing. The seat is easy to adjust as well.
Another thing:
The zero-turn radius and great suspension add to the excellent maneuverability of the riding mower. To add to that, the machine also uses 22-inch tires for easy handling and a smoother ride.
Beyond that:
There is absolute strength in the 75213, which runs on a 708cc V-twin engine at 24.5 horsepower. The physical structure is just as sturdy!
The moving decks comprise fully welded Grade 50 steel to sustain any mowing challenge. To add to that, the mower also features a 10-gauge steel deck that is stronger than any regular 11-gauge steel decks.
Durability at its best!
To top it off
Toro has its own Smart Speed control system that allows mowers to choose from three mowing options: Trim, Tow and Mow.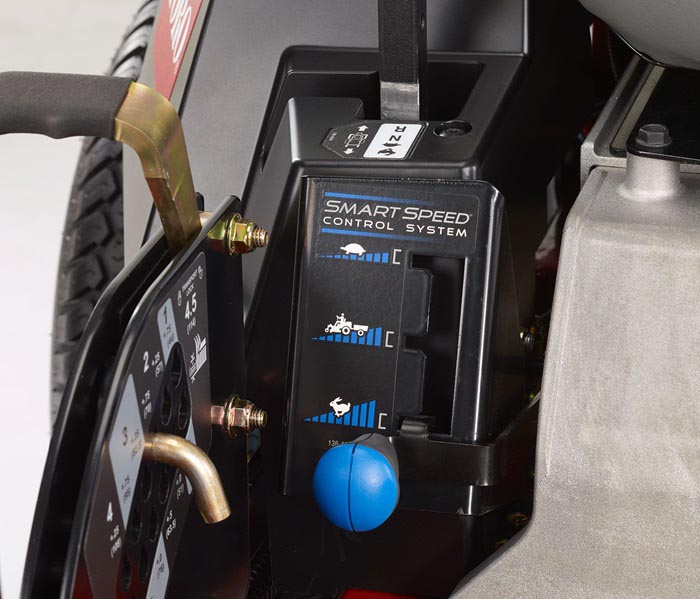 Let me explain
Trim is great for maximum time savings, while the Tow is when you need attachments. For larger areas, you want the Mow option.
What can you attach as Tow hitch? Aerator, cart, dethatcher, sprayer, spreader and sweeper!
Other attachments
You can also attach a container on the mower that could hold your tools and other supplies that could make mowing more convenient for you.
Also, you can listen to music while mowing because you can attach your phone or music player through the 12V accessory port. Or you may simply attach a fan to make mowing tolerable.
Finally
Let's talk about the speed. The riding mower has a ground speed of 8.5 miles per hour. That's pretty great in my opinion.
All in all, this mower is great for large lawns including commercial ones. You can mow your five-acre farm in no time without ever experiencing back pains because of the smooth ride.

---
The Not So Good
---
I only met very minor problems with this mower. One of which is that you have to be careful with attaching buckets at the back for your tools.
The back is so hot especially after it had been running for some time. If you are not careful, you might hurt yourself.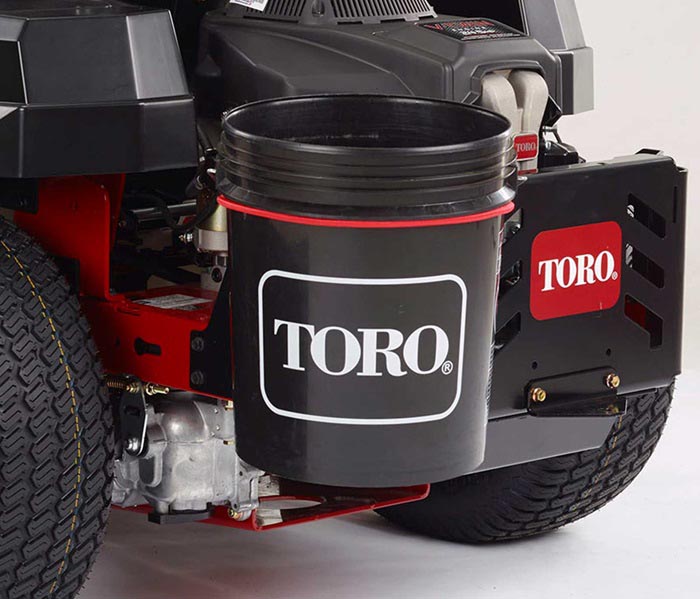 And that's just the beginning
The worst part was that my bucket actually melted because of how hot it was. So, if you have to attach something at the back, make sure it is not plastic and that it is durable.
But that's not all
While this is in no means a deal breaker, I can't use another brand for the oil filter. It would have been nice to find something a little cheaper.
The problem with this:
The riding mower is already expensive enough because of the power and durability behind it. So, if there is a chance to buy cheaper parts and accessories, then that would be great.
Also
While the forward speed of 8.5 miles per hour is pretty great especially for a riding mower this big, the reverse is quite slow.
A sun shade would be fantastic, too. I wonder if there is one that I could just attach to this mower.
Sadly
This mower doesn't have a rollover protection (ROP) structure. This is kind of essential for zero-turn mowers.
This is probably my biggest concern with this riding mower.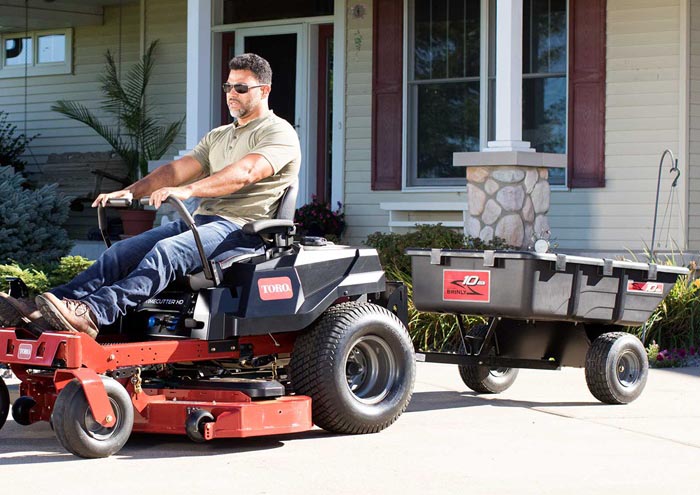 ---
At A Glance
---
✔ Pros
60-inch cutting width
Zero-turn radius
8.5 mph speed
Great suspension
Smart Speed control system with Trim, Tow and Mow options
Comfortable padded seats
Armrests
Cup holder
12V accessory port
✘ Cons
ROPS not included
Back could melt plastic bucket attachment
Slower reverse
---
Conclusion
---
My Verdict
Design - 94%
Performance - 95%
Price - 93%
94%
Loads of power!
Is your field or lawn over three acres? Then this is the perfect one for you because you can cover so much in just an hour or two! It is fast and efficient that mowing tasks can be done in just half your regular time.

Its own suspension system makes the ride comfortable and smooth. This way, even senior citizens can go through rugged terrains without feeling the pangs of the bumps.

The Toro TimeCutter 75213 is durable, too.

User Rating:

3.75 ( 1 votes)

---
FAQs
---
Is the Toro TimeCutter 75213 60-Inch Riding Mower great for the backyard?
It is! However, you have to take into consideration that this machine is really pricey.
Are you willing to spend that much for something as small as your backyard? This machine is better for fields that are at least three acres.
How do I know which attachments will fit the 75213?
Ask the manufacturer or your dealer. In most cases, your manual will indicate the appropriate attachments for your mower.
What's the most important thing in a riding mower?
Speed. Not necessarily the speed by which the mower runs, but more like the speed by which a mower can complete a task.
There are various components that determine how quick you can finish your task: actual speed of the mower, cutting width, turning radius and engine power, among others.
---
You Might Also Like…
---
Are you looking for a mower that is so easy to learn? Check out my review of the John Deere E120 Riding Mower.
Perhaps you want something more compact. The Cub Cadet 30-Inch Riding Mower is a great compact mower with big performance!
For more options, check out my list of best riding lawn mowers.
Useful Resources