---
Review At A Glance
---
Want something great value and ideal for small to moderate sized backyards? The WORX WG430 13 Amp Electric Leaf Mulcher is perfect for you.
MY RATING: 88%

---
Editor's Note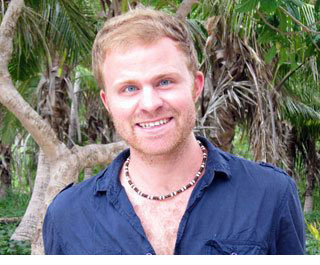 I hope you love the products that I recommend here! Just so you know, I work with Amazon and other affiliate partners and may be compensated from the links below.
---
---
Specifications
---
Power – Corded Electric
Model – WG430
Dimensions (H x W x D inches) 13 x 22.5 x 22.5 inches.
Weight – 20 lbs
Cutting diameter – 13 inches
Line diameter – 0.09 inches
Voltage – 120V 60Hz / Amps – 13A
RPM – 85
Mulch Ratio – 11:1
Mulch Capability – 53 gallons per minute
Two Year Warranty
PRICE: $
---
About the WORX WG430
---
Setting up the WG430 is simple and takes less than a minute. Put together the stand, insert a bag (not included) into the support ring (is provided) and fold it over the top and place it onto the stand.
Next:
Set the motor and funnel on top and lock into place and you are ready to go. I found it is best if you feed the leaves in slowly and steadily.
It uses a grass trimmer line to mulch the leaves rather than metal blades, and it comes with 24 replacement lines.
Remember:
You will also need to check the motor often (around every hour) and clear it if necessary and you might want to have ear and eye protection handy, and maybe even a dust mask when you use this.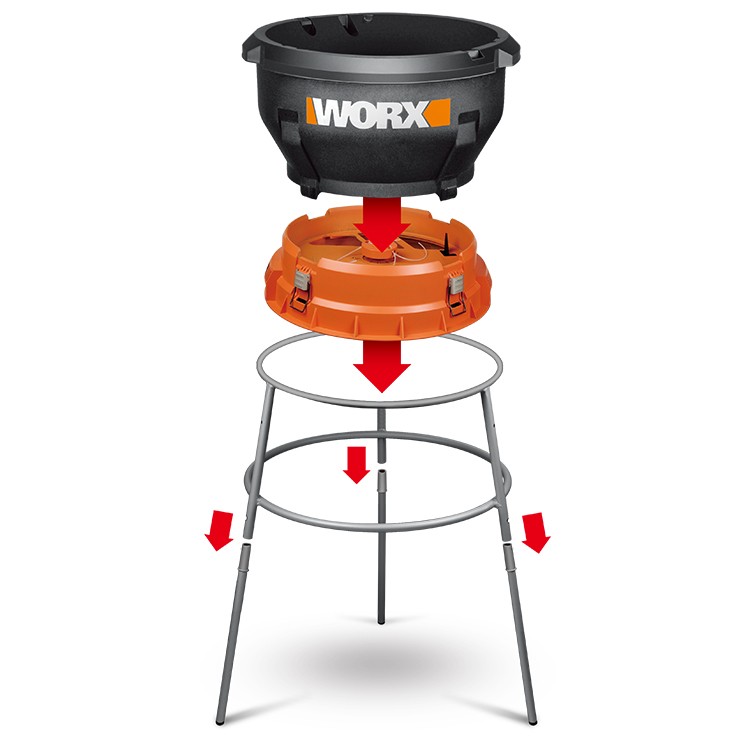 ---
The Good
---
The first thing you will notice if you buy this is it is very easy to assemble. You don't need any tools and it will literal take five minutes for you to go from opening the box to mulching leaves.
It is that simple.
Tied into this, it is easy to take apart and the separate parts are small and stack neatly together so it easy to store in the off season and the WORX WG430 is very lightweight – it weighs less than 20lbs, making it easy to move around.
It doesn't use blades, it has what WORX call a 'flexiline bladeless mulching system', which essentially means it cuts with a heavy duty grass trimmer line making it safer.
Pretty smart, eh?
These trimmer lines do break, but they can be replaced literally in a matter of seconds, without any tools, which is another plus point.
It is as easy as it could be to use, simple fill the WG340 with leaves and turn it on. You might need to give it a little shake, but everything feeds through quickly and easily.
Bottom line is:
The mulch it produces is good. The leaves are shredded very finely, to 1/11th of their original size and they are chomped up into a nice light mulch that can be reused in your landscape and benefit your plans.
It is well priced and being an electric mulcher it has reduced noise and air pollution in comparison to a gas mulcher.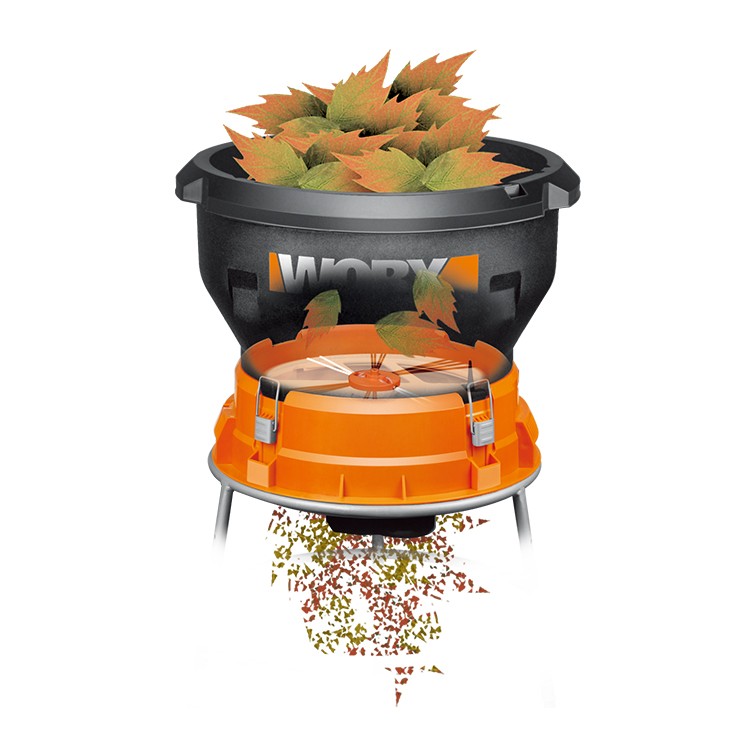 ---
The Not So Good
---
The main issue with the WG430 is that it really struggles to handle wet leaves.
And that is a problem.
Wet leaves or debris mixed in with leaves slows down the process and it wears down the grass trimmer line used to shred the leaves.
The end results is also not chopped anywhere near as fine as the dry leaves. It also cannot handle anything larger than the very smallest of twigs – and I mean really small!
Basically:
Anything of any slight size ends up clogging up the machine so you have to shut it off and clean it out or break the grass trimmer line.
Talking of the trimmer lines they do break quite often, especially if you accidentally put anything other than leaves in.
As mentioned earlier they are quick and easy to replace, and 24 replacement lines are supplied, but you will get through them pretty quickly.
You have two options:
To bite the bullet and replace them with like for like, or
To buy a different thicker string that will last longer.
However if you go for Option 2 and use a thicker string please note you void the warranty. Standard replacement lines cost around $7 or so for 24.
Remember this as it is important.
For an electric mulcher it is reasonably loud and does kick out a fair bit of dust/mess through the funnel. You probably will want to invest in a mask and safety glasses and maybe even some ear plugs.
The opening the mulch comes through is not adjustable, so you can't control the size of it, so you might get some leaves falling through the opening unmulched.
Finally:
If you dump a lot in at once, you might overload it and cause a jam. This isn't a major issue, so as long as you are sensible it is fine.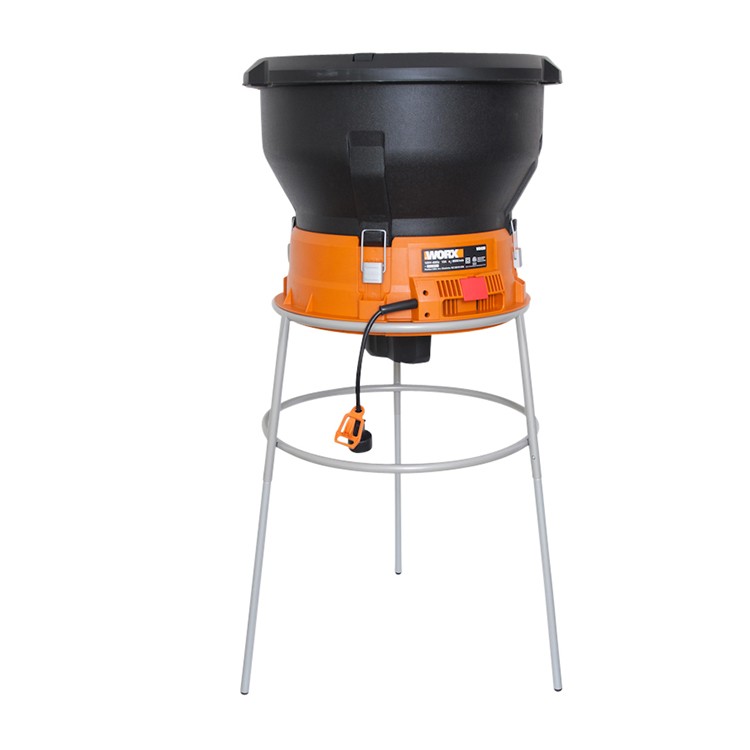 ---
At A Glance
---
✔ Pros
Very easy to assemble
Easy to use
Easy to store away
Lightweight
Safe – no blades
Produces good quality of mulch
Well priced
✘ Cons
Struggles with wet leaves and twigs
Trimmer lines break quite easily
Loud and kicks outs a bit of dust
Can't control size of mulch
---
Conclusion
---
My Verdict
Design - 87%
Performance - 86%
Price - 91%
88
%
Easy to use and great mulch
The WORX WG430 13 Amp Electric Leaf Mulcher is a great value option for someone in a residential setting or with a moderate sized backyard. It is easy to put together and take apart and doesn't take up much storage space. What is more for the price it produces quality mulch.
Of course there are a couple of quibbles, mainly how it struggles with wet leaves and if you have a large garden with lots of trees you might want a large shredder, which will naturally be more expensive.
However these minor faults aside it does its job very well and it is easy to see why this is one of, if not the, most popular leaf mulchers on the market.

---
FAQs
---
Can I replace the trimmer line with something heavier?
The standard line that comes with this is (0.090 inch x 13 inch). You can replace it with a heavier gauge line which inevitably will last longer, but note it will void your warranty.
How often will I need to change the trimmer line?
Obviously this depends on use – each string seems to last roughly what is about four yard waste bags of leaves. Maybe as a very rough estimate I would say you might need to change the strings weekly.
How easy is it change the trimmer line?
It is very straight forward, will take a minute or two at the most.
Do I need ear plugs?
It is reasonably loud, and whilst they aren't essentially investing in a cheap pair of ear plugs maybe sensible.
Is it easy to clean?
Yes as it is easy to take apart, each piece can be washed separately. Just be sure not to wash the motor part though!
---
You Might Also Like…
---
Check out my Best Leaf Mulchers Guide to see if there are any other Leaf Mulchers you might want to consider. To the right are a list of general resources that maybe be of use.
You can also view my Site Index to see everything on my website on one page or you can use my recommended links below.
Useful Resources