April 10, 2020
Pit Boss 700FB Pellet Grill Review: Sear that Meat Perfectly!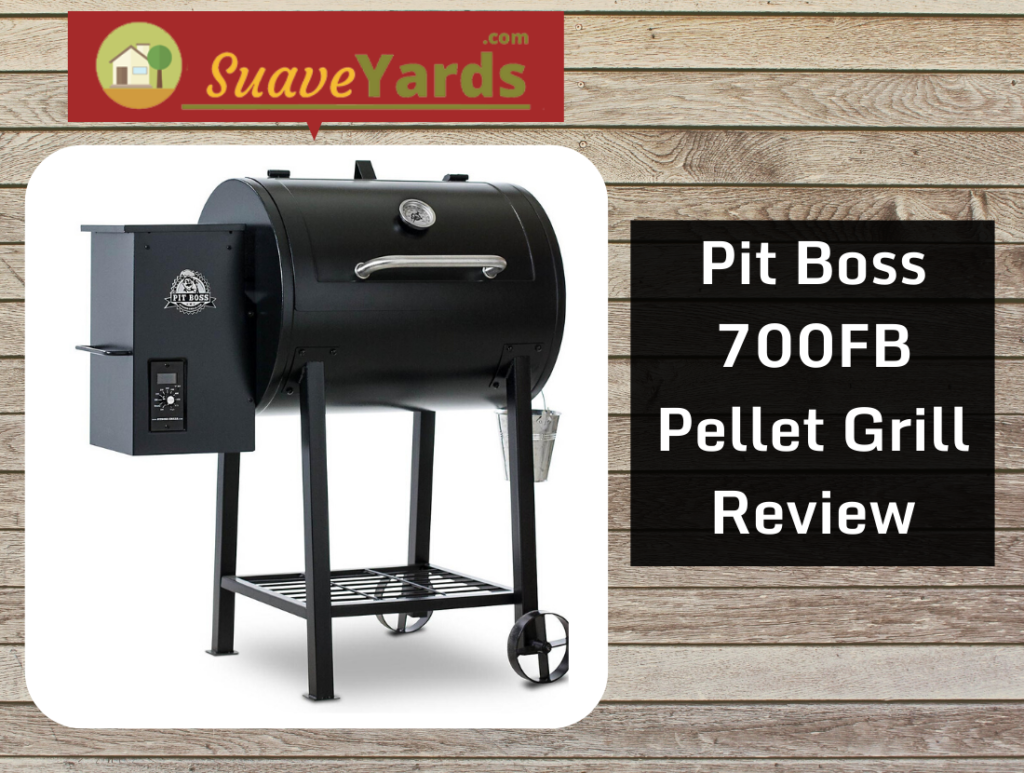 Review At A Glance

With the Pit Boss 700FB Pellet Grill, you don't just enjoy smoked or grilled meat, you get to have a perfectly seared meat, too! You can now enjoy your meat however you want it cooked.
MY RATING: 92%


---
Editor's Note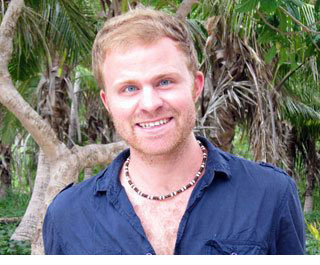 I hope you love the products that I recommend here! Just so you know, I work with Amazon and other affiliate partners and may be compensated from the links below.
---
---
Specification
---
Size: 24.8 x 22.1 x 43.1 inches
Hopper capacity: 20 pounds
Cooking space: 700 square inches
Weight: 118 pounds
Cooking temperature: 180 to 500 degrees Fahrenheit
Warranty: 3 year
PRICE – $$
---
About the Pit Boss 700FB Pellet Grill
---
Ergonomic and affordable, the Pit Boss 700FB Pellet Grill is a great grill for a small to a mid-size party. It is just the right size to grill in the backyard or wherever outdoor space you see fit.
The cooking space is around 700 square inches. The weight of the entire thing is less than 120 pounds but it has two wheels on it so you can move it around when you need to.
Picture this:
Eight different ways to cook your meat–actually, whatever food you want to cook. I singled out the meat because the best part about this pellet grill is its ability to sear meat.
You can enjoy cooking temperatures of 180°F to 500°F. This way, you can adjust based on your preferred cook.
Boom!
That's not even the best part! The best part is that this grill is quite affordable.
Founded in 1999, Pit Boss Grills is in the business of creating durable grills for personal and commercial uses. So expect the 700FB Pellet Grill to last for quite some time.
More about Pit Boss Grills
The brand believes that "bigger, hotter and heavier" is always better when it comes to grills. This is why Pit Boss Grills continuously upgrades its products to serve its clients better.
Whether you are just grilling for the fam or having a barbecue with the entire community, there is always a right Pit Boss grill for you!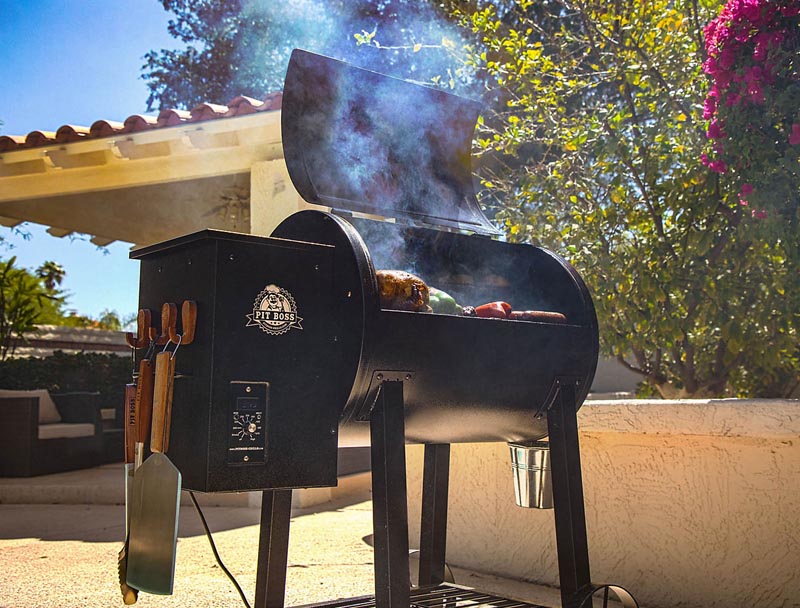 ---
The Good
---
The Pit Boss 700FB Pellet Grill may have grilling on its name but it can definitely do more than just that. In fact, it is known as an 8-in-1 grill so you can choose how best to prepare your food.
But you know what I prefer?
Seared meat! It's not like I prefer searing per se, it's just that seared meat has never been the forte of a pellet grill. However, with this particular grill, I found that it can perfectly sear my meat.
How?
It features a sliding plate design that can achieve the most beautiful sear on a pellet grill – at least in my opinion. The taste is even better.
This is perfect for family barbecues because there are more choices for people partaking in the party.
Get this:
You can definitely start a party with this pellet grill. For large meat and veggies like a prime cut steak or corn, you can cook meals for around five people at a time.
But for burgers, you can grill as much as 34 of them at one time on the two-tier rack. If that's not enough for a party then I don't know what is!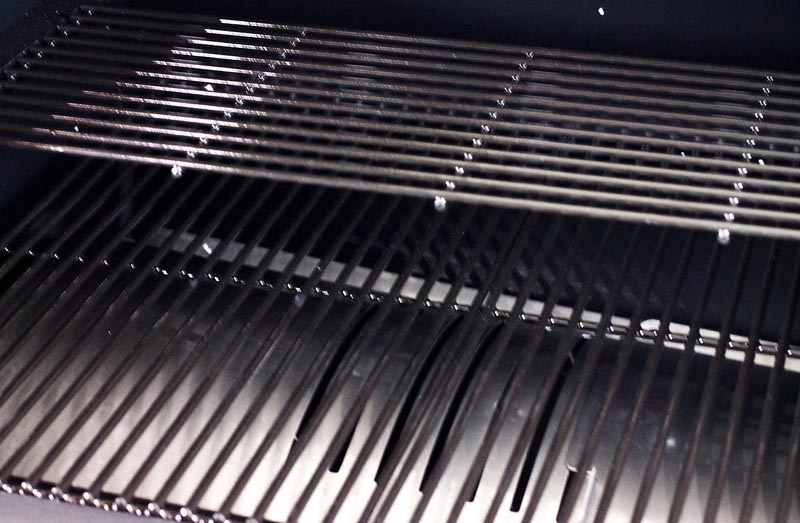 That's right!
You can also achieve your preferred cook with a cooking temperature range of 180 to 500 degrees Fahrenheit.
Sounds good?
You can also set the thermostatic controls for slow cooking if you want. There is a digital control board so you can make it precise.
The grill also features a standard flame broiler option.
Let's talk about quality
The quality of the food cooked from this grill is great! The quality of the product itself? Also great!
It features porcelain-coated cast iron grids. It is also made of heavy-gauge steel components that are built to last for a long time.
And you know what?
This grill is actually quite easy to assemble. That's really a big deal for me!
You do need a drill in order to assemble it, but that's not too bad. I finished setting it up in just 30 minutes.
If you are a handy person, you could probably do it in around 15 minutes.
In addition
There are a couple of wheels on this thing so you can easily move it around. The wind can sometimes be an issue so you want to position your grill in an area that it won't bother you.
Grilling in the time of COVID-19
Since we are in a weird time right now, I just wanted to add that this grill is quite helpful in the time of the COVID-19 pandemic.
How?
Well, we are encouraged to stay at home and be on self-quarantine. Restaurants are closed for dining.
With the Pit Boss 700FB Pellet Grill, you can enjoy restaurant-quality food without venturing outside your home.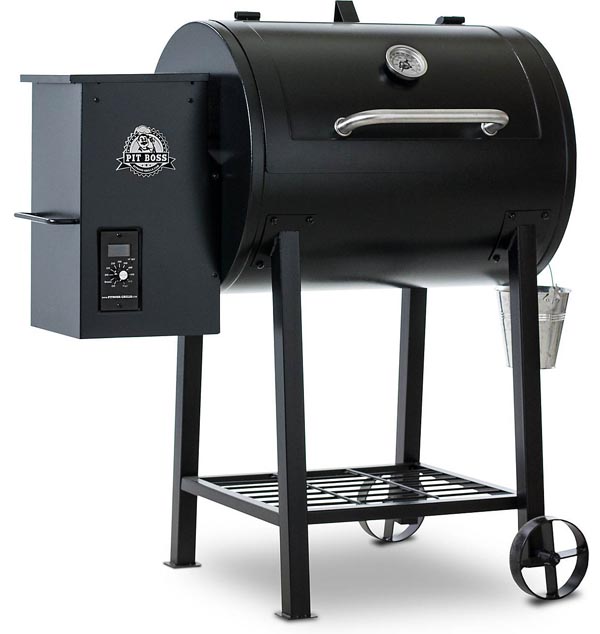 ---
The Not So Good
---
The second tier allows you to cook around 34 burgers, but it's position makes it harder for you to flip them.
Also
Still on the issue of positioning: the handle of the lid is a bit ill-positioned. Sometimes, when I try to open the lid all the way up, my wrist comes into contact with the hot part of the lid.
Of course, there is a way for this not to happen. But there is a bit of a learning curve. I had to hurt a couple of times before I became conscious about not letting my wrist touch the lid.
Related to that
The metal covering for the flame box is a bit light. I don't see it lasting for a long time–but I hope I'm wrong.
This is not a deal breaker:
There is also a bit of a learning curve when it comes to the settings of this grill. The pellets, for example, are added based on time.
So you have to learn when exactly to add pellets to ensure proper cooking method.
On another note
The auger makes a noise that makes me think that the grill will not last long. My grill is still working, though, despite the continuous clanking.
Finally
This model doesn't come with a side shelf or lower cabinet. I had to buy a portable table for a more convenient grilling.
Although, you can purchase accessories for this grill if you want.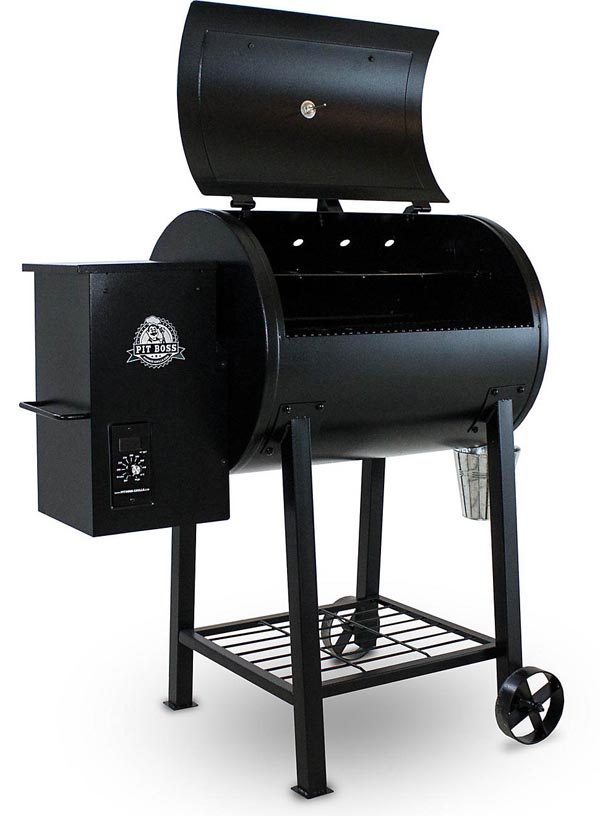 ---
At A Glance
---
✔ Pros
700 square inches of cooking space
With wheels for mobility
Versatile
Durable
Wide range of cooking temperature: 180°F to 500°F
Fueled by 100% hardwood pellets
LCD readout for thermostatic controls
Easy to assemble
✘ Cons
Side shelf and lower cabinet not included
Ill positioned second tier rack
Lid handle position
Noisy auger

Conclusion

My Verdict
Design - 90%
Performance - 92%
Price - 94%
92%
A pellet grill that sears to perfection!
There are so many ways to cook food with a pellet grill. But most of them can't get the perfect sear. Lo and behold! The Pit Boss 700FB Pellet Grill sears and it sears right!

Whether you are planning a small family meal or a mid-size party, this pellet grill will be a reliable partner. It's so versatile that you can cook beef, pork, chicken, seafood and various vegetables in so many ways. You can even cook 34 burgers at the same time.

This grill can do so much without breaking the bank!

User Rating:

4 ( 2 votes)


---
FAQs
---
Why should you get a pellet grill?
The most common thing about pellet grills, no matter what brand you choose, is the versatility. There are just so many ways to cook your food when you get this type of grill.
Also, the flavors! Pellets come in different flavors so that there will be a hint of flavor on your food.
Should you buy gas-fueled grills or pellet grills?
Both grills have advantages and disadvantages. Gas grills will give you a more natural taste.
Pellet grills, on the other hand, give you flavorful taste–depending on the flavor of the pellet you use. Gas grills have limited smoke and can cook more quickly.
Pellet grills are great for slow cooking and smoking food.
How do you clean the pellet grill?
Check out cleanup instructions for your brand of grill. For the Pit Boss pellet grill, use a bag of pellets as an indication that it's time to do a maintenance clean. If you just finished a bag of pellets, then it's time to clean.
Make sure the grill has cooled down for at least a day to start cleaning. Remove all the ash and empty the grease bucket. You can put everything in a plastic tub with soap. Wash the dirt off and use a grill brush to take off the food or dirt that has stuck on.
---
You Might Also Like…
---
The Pit Boss 700FB Pellet Grill is included in our list of the best pellet grills of the year.
So, you want to grill but you have a really limited space. I have the solution for that! Here are some great gas grills that don't take up so much space.
Useful Resources
Grilling Season is Here: Check Out these Grills and Smokers on Sale on Amazon Right Now – Mass Live
The 10 Best Pellet Grills 2020 – Best Gaming Pro
Grilling is a Perfect Reason to Be Outside – NJ.com