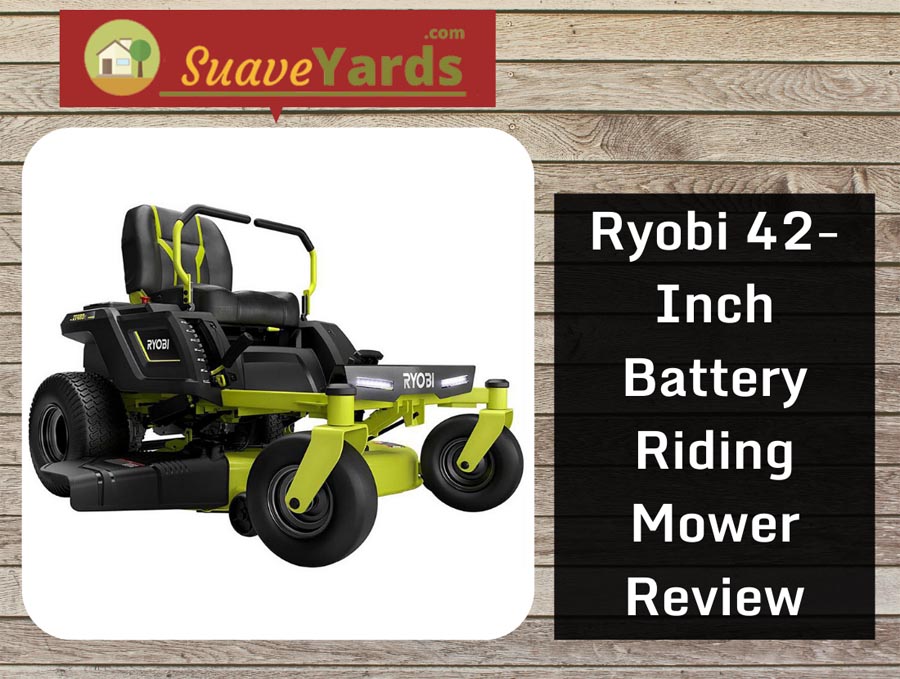 ---
Review At A Glance
---
The Ryobi 42-Inch Riding Mower is a silent and compact machine that actually does a lot of good for your yard as well as the environment. It is great for home lawns especially since it has zero-turn radius.
MY RATING: 94%

---
Editor's Note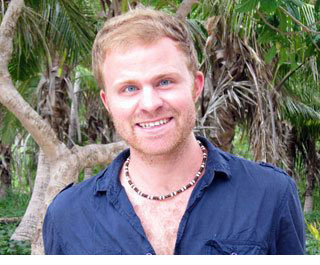 I hope you love the products that I recommend here! Just so you know, I work with Amazon and other affiliate partners and may be compensated from the links below.
---
---
Specifications
---
Model Number: ZT480e
Power Source: Electric
Battery Capacity: 75 Ah
Cutting Width: 42 inches
Desk Cutting Height: 1.5 to 4.5 inches
Forward Speed: 7 miles per hour
Reverse Speed: 5 miles per hour
Front wheels size: 13 inches
Rear wheels size: 18 inches
Turning Radius: Zero turn
Warranty: 3 years (limited) / 1 year limited warranty for battery
PRICE GUIDE: $$
---
About the Ryobi 42-Inch Riding Mower
---
We now live in a world when it is paramount that we take care of the environment as we have been slowly feeling Mother Earth's wrath–natural disasters here and there. But we also need to mow our lawn if we don't want to have our very own wilderness right outside the house.
Good news!
We can still mow our lawn while making sure we are not adding to the carbon footprint in the world. Enter the Ryobi 42-Inch Riding Mower.
It runs on a 75 Ah battery pack, which means you don't need gasoline. As a result, you get to experience clean power without the fumes and emissions.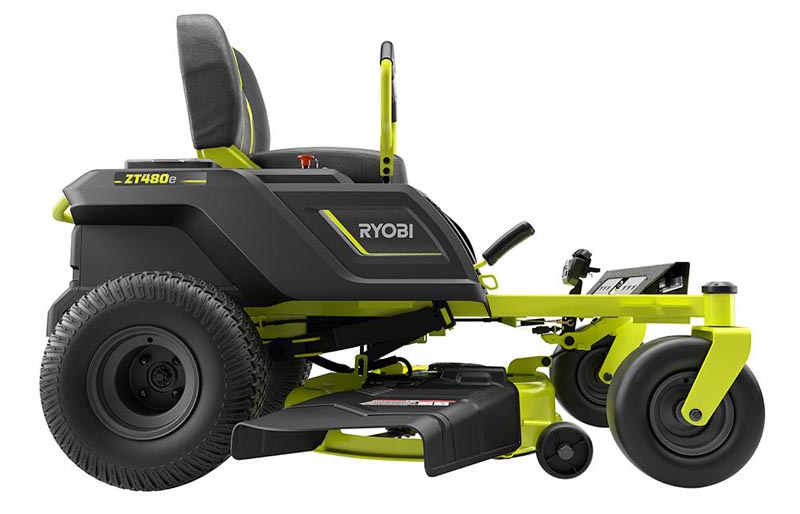 You know what else that means?
You won't be needing earplugs to mow your lawn because this mower, also known as the ZT480e, runs quietly. It may be silent but it can mow more than two acres of ground in just one charging.
Just call it the Silent Assassin! Because it can assassinate your unwanted grass length in the best way possible without making unnecessary noise.
About Ryobi
Ryobi is a Japanese company that manufactures automobile components, electronics and power tools, among others. It aims to make homeowners feel more comfortable in their space through various innovative products.
It is a great consumer brand with reliable products.
---
The Good
---
Have you experienced changing your scheduled mowing just because you don't think it would be an appropriate time to do so?
Picture this:
You just happened to wake up very early and you want to do something productive like mow the lawn.
But you wondered: Is it too early to mow the lawn? You fear that you might wake the neighbors up!
Or how about this:
You get home from work and realize that you still have the energy to mow the lawn. But again, you wondered: Would I be disturbing the neighbors if I mow the lawn tonight?
Good thing you never have to worry about that with the 75 Ah 42" zero-turn electric riding mower also known as the Ryobi ZT4802. I love to call it the Silent Assassin.
Why?
Because it can do its work quietly! People will just be surprised that you turn out a well-manicured lawn when nobody even realized that you have been working on it.
You can mow your lawn very early in the morning without having to worry the neighbors. Or you can do it late at night.
Don't worry
The mower has LED lights that will guide you through the night. And because they are LED, they will not drain the battery.
Speaking of battery
This mower uses a battery pack with a capacity of 75 Ah. With just one charge, you can mow more than two acres of lawn.
That's a great output especially for an electric mower. Ryobi certainly knows how to upgrade mowers.
In addition
Because it is an electric mower, it is low maintenance. You don't need to change the oil of the mower.
You also don't have to deal with belts, filters and spark plugs.
Since we are talking about a mower here…
Let's jump right in
THE CUT!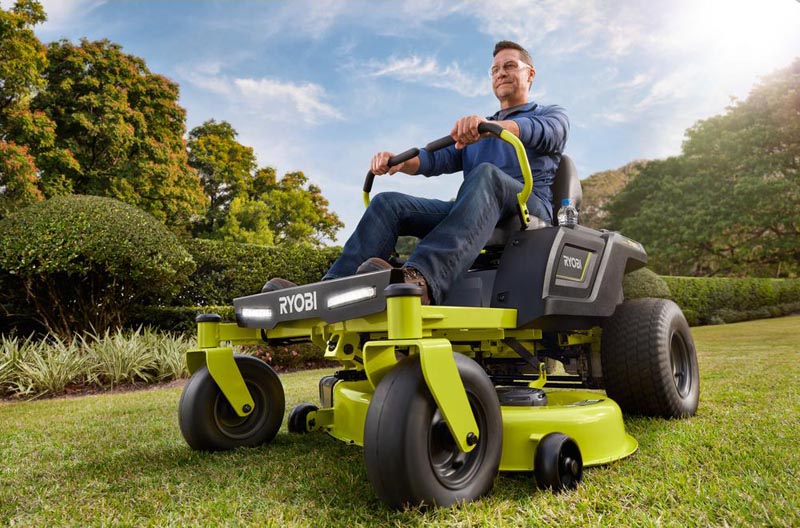 It is of course very important that your mower provides a quality cut. Lo and behold, the Ryobi ZT480e certainly provides superior cut with its four brushless motors.
These motors provide unrelenting torque for a clean blade cutting and drivetrain systems.
Let's dig a little deeper
The riding mower cuts between 1.5 and 4.5 inches. As the name suggests, its deck cutting width is also 42 inches.
Complementing those impressive specs is the zero-turn radius that allows mowers to work well even in really tight spaces.
Beyond that
The mower runs on a maximum speed of seven miles per hour moving forward. The reverse speed is also quite fast at five miles per hour.
The lap bar steering wheel is also helpful if you want your work to be fast. It is just so much easier to maneuver than the steering wheel.
Convinced about the ZT480e yet?
This should help convince you how good this mower is: COMFORT! Yep, it's a pretty comfortable mower.
You would think that because it's quite small it would be snug. Not so!
There is a spacious footrest for you in this riding mower complemented with the four-position seat adjustment.
Speaking of seat
It has a high back seat that is quite comfortable to the backside.
Still on the issue of comfort, the mower has two cup holders. This way, you can bring your coffee and water if you have to mow early in the morning.
Or
If you are mowing when the sun is pretty scorching, you can bring with you a bottle of cold soda and a bottle of water.
This also comes with a USB port.
What makes it important?
It means that you can take your phone with you so you can take calls or listen to music while working. Or you may also bring a USB-run fan with you to keep you cool.
Lastly
The riding mower is durable. It has a steel foundation that will last for a long time.
The 12-gauge steel deck can definitely withstand years of tough mowing tasks.

---
The Not So Good
---
First of all, while this mower has the capability to mow over two acres of land with just one charging, it doesn't mean that it should. The machine is really better off in smaller lawns.
Also
HIlly areas and rugged terrains are not the forte of the Ryobi ZT480e. If your lawn has a lot of uneven areas, then it's going to be an ordeal mowing the place.
Add a poor rear traction to the mix then the mower sometimes loses control due to the torque of the machine.
Not so bad, right?
Yep, the not-so-good parts of this mower are not really deal breakers. Another one of my minor complaints is the lack of armrests.
There were also times when my lap bars can't totally control the movements especially when both are fully engaged.
---
Conclusion
---
My Verdict
Design - 92%
Performance - 94%
Price - 95%
94
%
Silent Assassin on the field--quietly does its work!
The Ryobi 42-Inch Riding Mower is exactly what homeowners need! It is perfect for lawns that are less than two acres, although, it has the capability to mow more than two acres of land in just one charging.
Since it is operated by the 75 Ah battery, it comes to life very quietly. You really don't need to fear waking up or disturbing the neighbors. Plus, you will not be harming the environment with this riding mower.
You can also save with this mower because you don't need to buy gasoline. In addition, you also don't need to do some engine maintenance and you definitely don't need to deal with the noise, fumes, spark plugs, and belt, among many others.

---
At A Glance
---
✔ Pros
Quiet cutting
Fast reverse speed (5 mph)
Environmentally friendly
No need for engine maintenance
4-position seat adjustment
Spacious resting area for feet
Cup holders
USB charger
LED lights
✘ Cons
Not for commercial use
Not-so-great rear wheel traction
No armrests
No shade
---
FAQs
---
Can the Ryobi ZT450e be a professional tool?
It could be but it won't work as well as riding mowers that are made for commercial purposes. Since this product is smaller, it is an appropriate machine for homeowners.
What makes electric-run mowers better than gas-powered ones?
It is environmentally friendly because you don't add to the fumes and emissions that are destroying the environment. Electric-powered mowers are also quieter.
Most importantly, you can save money since you don't need maintenance and gasoline.
What is the difference between the ZT480e and ZT480ex?
The ZT480ex is an upgrade. It can mow up to three acres after charging because of its 100 Ah battery capacity. Since it has more power, it is also more expensive.
---
You Might Also Like…
---
If you want a more compact Ryobi electric mower, there is a 38-inch electric riding mower that runs on the same 75 Ah battery. Check out the review here.
Interested in another compact mower? You may want to read about the Cub Cadet 30-Inch Riding Mower. It may be small but it has big performance.
Check out this list of the Best Riding Lawn Mowers of the year.
Useful Resources