---
Review At A Glance
---
Remember its limits and take this for what it is – a low cost chipper for use in average backyards – the Sun Joe Chipper CJ601E is a great investment.
MY RATING: 86%

---
Editor's Note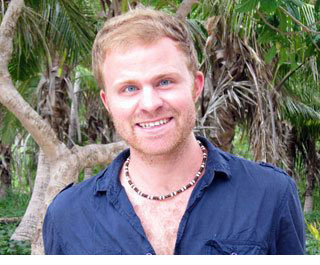 I hope you love the products that I recommend here! Just so you know, I work with Amazon and other affiliate partners and may be compensated from the links below.
---
---
Specifications
---
Power – Corded Electric
Model – CJ601E
Dimensions. Height – 19inches. Width – 17 inches. Depth – 37.5inches.
Weight – 26.2lbs
Cutting Diameter – 1.5inches
Motor – 14 Amp
RPM – 4,300
Waste reduction ratio – 16:1
Sound Power Level – 108 dB
2 Year Warranty
PRICE: $
---
About The Sun Joe CJ601E Electric Chipper
---
So let's dive in:
The Sun Joe CJ601E is easy to assemble, it is simply a case of mounting the wheels on the metal bracket included, screwing the bracket to the main body, plugging it in, turning it on and then you are ready to go. It is also easy to open in case something gets stuck.
Inside is a 14-amp motor attached to steel blades – similar in some ways to a rotating food slicer blade, although obviously larger! Simple feed your branch into the hole on the top of the device and it will be shredded.
Reality is:
The instructions say it shreds and chips branches up to 1.5inches thick, although in reality I found it tougher for branches near the top end of this size range.
The body itself is made of lightweight soft plastic, and the machine weighs only 25 pounds.
It has a reset button to switch the chipper off in a second if it is overloaded and a locking safety device that stops the motor from working if the unit is opened.
The good news is:
Cutting blade replacements are available as well and changing the blades is simple, just remove the two screws, remove the blade and fit the new blade – instructions are included.
You need to put a box under the Sun Joe to collect the mulch it spits out, as none is provided, and when you use it you probably want to use ear plugs and possibly goggles and safety glasses (I only used ear plugs but I think gloves and goggles would be a good idea as well).
Waste is reduced to 1/16th of its original size – coming out almost as sawdust.
Boom – you are now good to go!
---
The Good
---
First things first:
The Sun Joe CJ601E is quick and easy to assemble. You should have it ready to run in ten minutes, there are four bolts and two wheels, all you need is a small wrench and a cross screwdriver. So simple in fact that I didn't need the manual!
On the whole it is well designed (apart from one small quibble noted below). It has wheels so you can drag it around, the cord is protected, the switch is a decent place.
The safety feature where it shuts itself off if the machine gets jammed is useful when you are first using it.
This is great:
It is very light and easily portable – I could pick it up and move it around with one hand with no problem. In fact is is so light it almost doesn't need the wheels it has, although for many I am sure these will be a useful addition.
It might clog occasionally – especially when you first use it and might be a bit over ambitious with what you feed into it, but when it does it is very easy to unclog.
Unscrew the large red knob on the front (although this can be a bit annoying – see below) and you can get straight at what is blocking it.
And then bingo, you are ready to go again!
Likewise it is important you keep the blades sharp to get the best out of any wood chipper or shredder and inevitably with regular use they will need replacing.
Replacing the blades on the Sun Joe Chipper is really easy – it is simply a case of removing two screws and then putting the new blades in and screwing two screws in.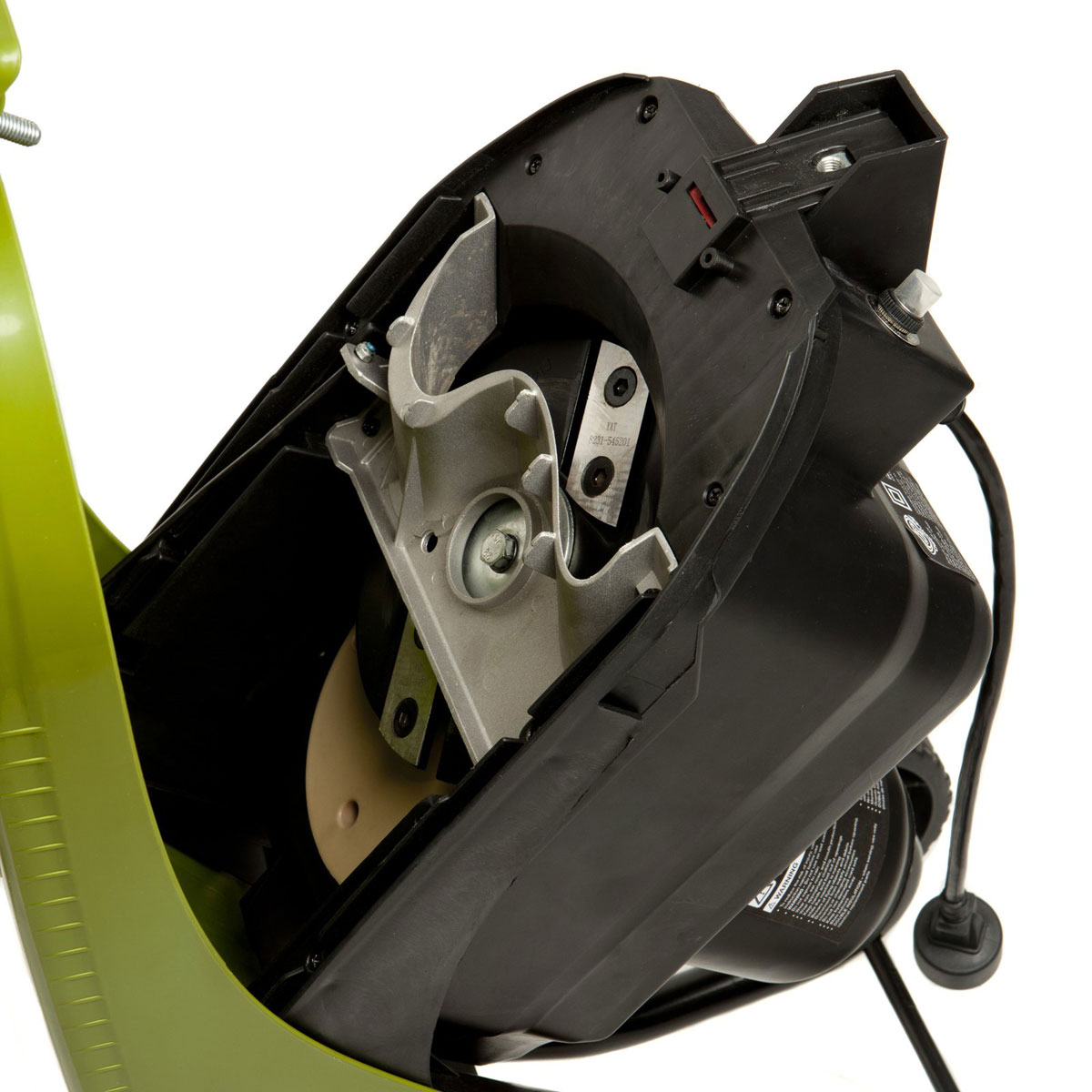 Considering the job it does and the fact it is at the lower end of the pricer range this unit represents great value for money.
Once you have bought it you immediately start making your money back as you don't need to pay for mulch or pay for someone to take it away. The old adage you get what you pay for isn't quite true here as I think you get a little more than the price suggests.
Bottom line is:
This thing works well as long as you are sensible and don't try and overuse it in one go or put larger waste/limbs in it than is recommended.
If you understand what the machine is designed to do and plan your cuts well, then the Sun Joe is very efficient. The chips are fine and good quality too.
One final thing…
This isn't something I have had to use, but when I was doing a bit of background research when writing this review, I came across superlative after superlative about the customer service of Sun Joe.
I've seen plenty of reviews saying they are very good about their warranty and incredibly responsive about any problems.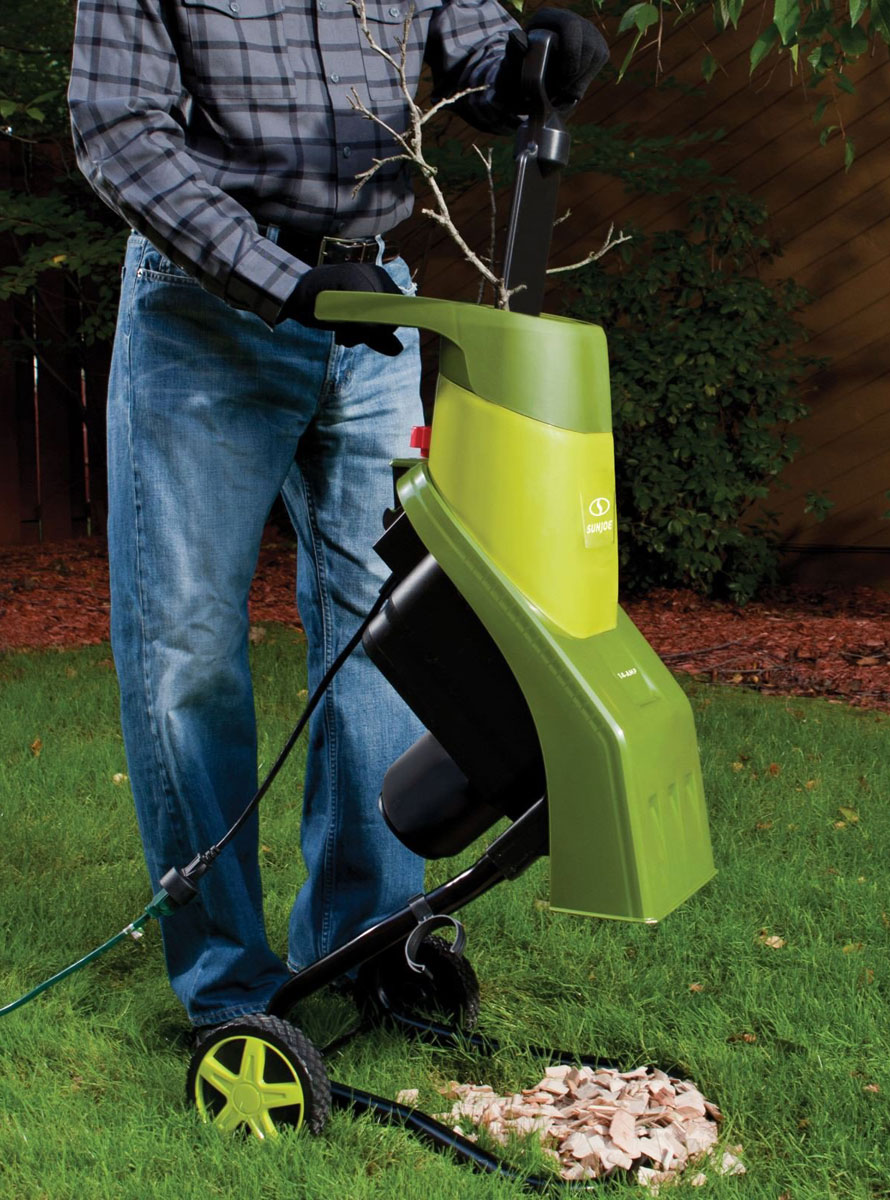 ---
The Not So Good
---
Ok so my main issue is:
The area you feed your wooden limbs is small – only 1.5inches, even if the branch you are trying to put through is less than 1.5inches in diameter, if it has a series of smaller branches off of it, it can be very difficult to fit it in the chute.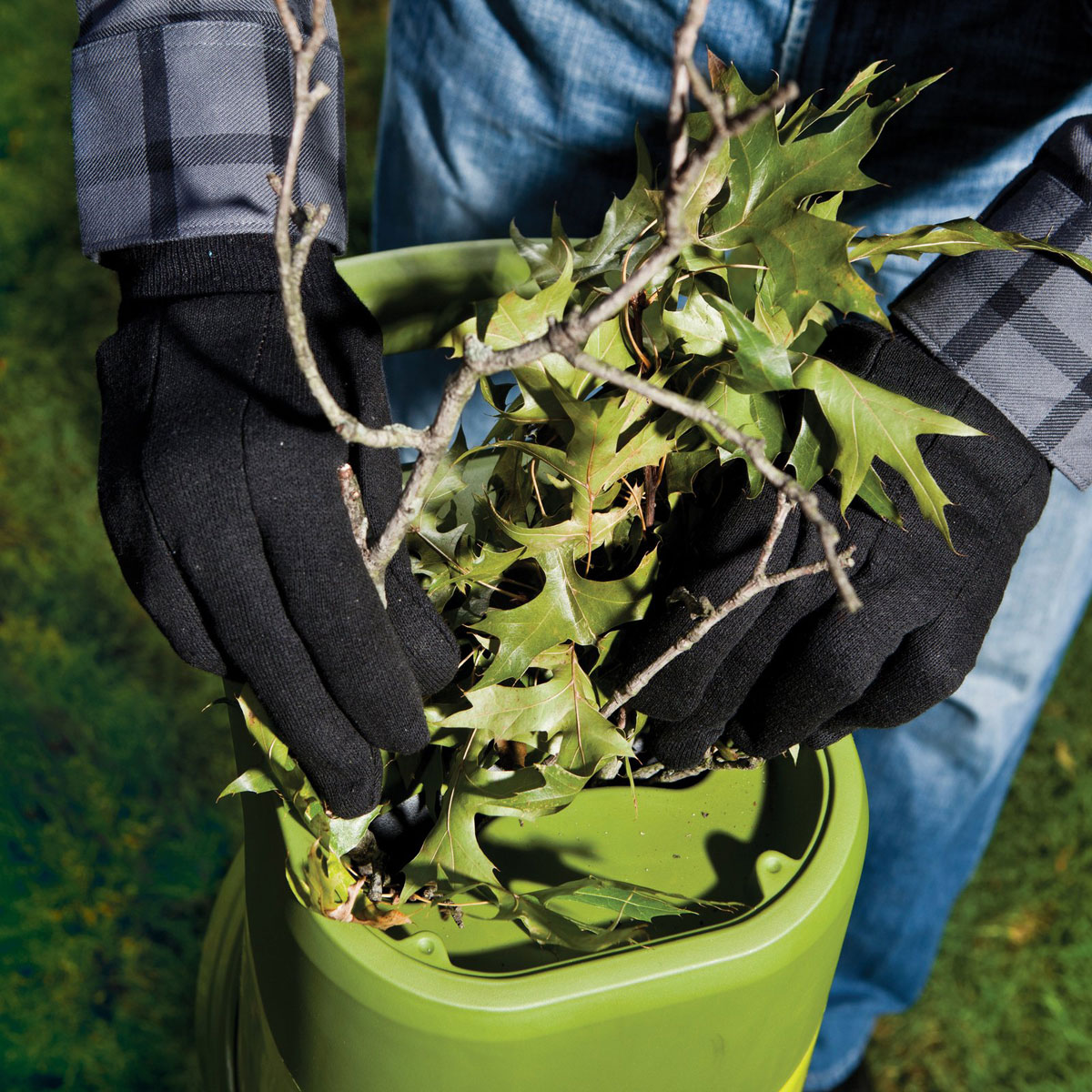 Due to the size of the feeding port it means you can't really use this machine to shred leaves – as it is physically so difficult to feed leaves into a 1.5inch diameter hole!
Although that said this is not designed to be a leaf mulcher. Similarly if you are wanting to shred tiny twigs it makes that awkward as well.
And another thing:
You need to note that this chipper only produces one type of output. It is slightly confusing as there is a picture on the box that shows four types of output, indicating it can be used for – chipping, shredding, mulching and composting. That is misleading – there are no settings for different sized mulch or chips.
It can be time consuming using this device. It isn't a commercial chipper, as mentioned the feed hole is quite small, and it struggles with branches nearer the 1.5inch mark.
What does this mean for you?
You might need to break down larger pieces of brush into smaller segments and or break off sub-branches, which might take a while depending upon the size of your garden.
I mentioned that this is designed pretty well, and it is, but there is one small fault. Sometimes when it jams you have to remove the top to get to the blades.
To do this you have turn the red locking bolt about 40 times, remove the offending material, then repeat the process to close it again, and it is quite time-consuming and slightly annoying!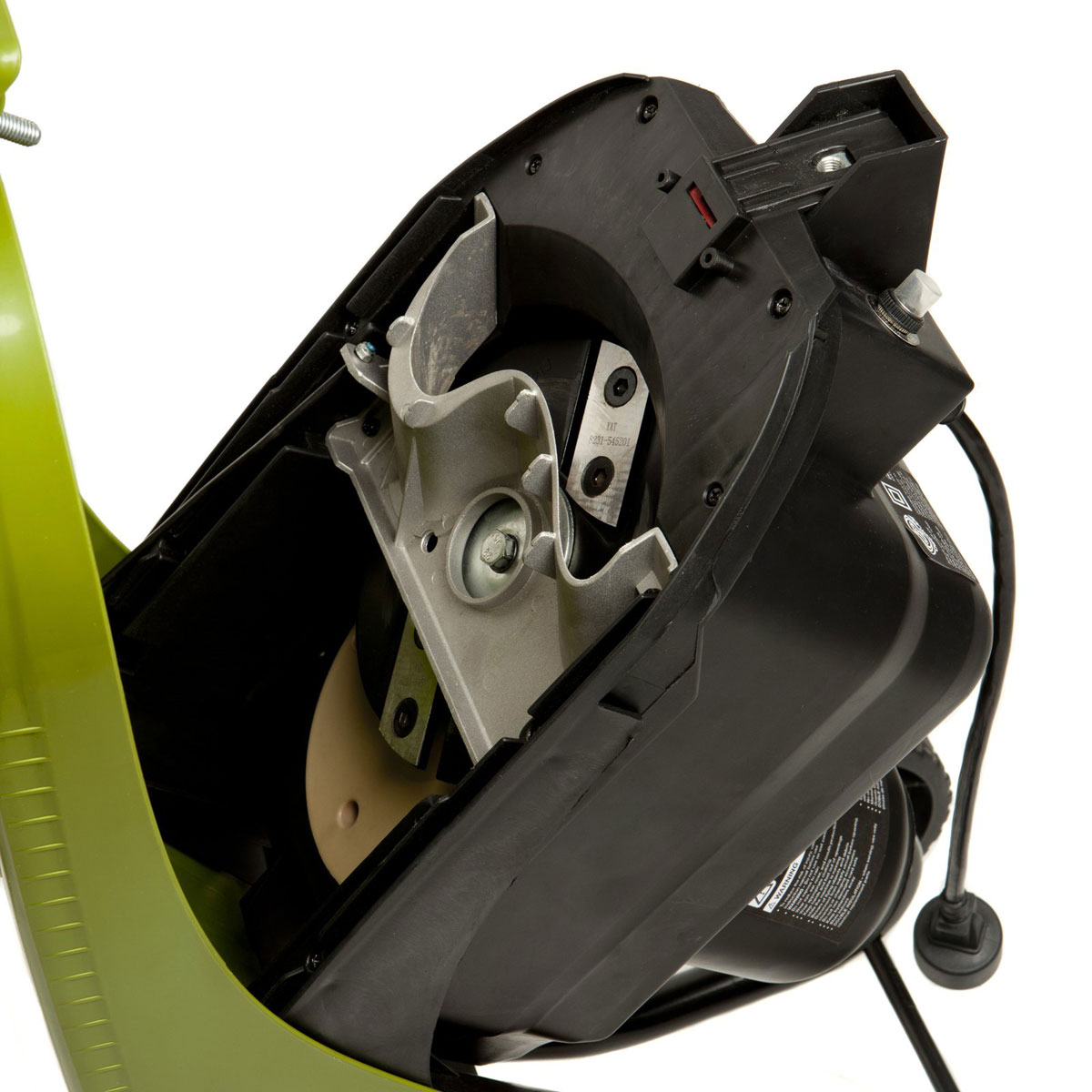 ---
At A Glance
---
✔ Pros
Quick and easy to assemble

Well designed

Light and portable

Easy to unclog

Great value for money

Does its intended job well

Great customer service
✘ Cons
Feeding hole limiting

Will not shred leaves

One size of mulch produced

Can be time consuming to feed
---
Conclusion
---
My Verdict
Design - 86%
Performance - 87%
Price - 89%
87
%
Great for average backyards
The Chipper Joe is perfect for the typical homeowner and is a great machine for the price.
Remember its intended purpose - smaller work in an average backyard. It isn't a commercial chipper and if you have unrealistic expectations you will be disappointed, and if you have a big backyard it probably isn't for you either.
It is lightweight, chips well and the company obviously believe in it as they have excellent customer service, which is always a good sign.
At the price you can make your money back pretty quickly - if you want wood chips and have a steady stream of smaller sized branches to deal with this is a fantastic unit.

---
FAQs
---
How loud is the Chipper Joe CJ601E?
The sound power level is 108 decibels, around about the same sound as listening to music on a stereo.
Where can I get replacement blades for the Chipper Joe CJ601E?
You can get replaceable blades (the CJ601E-RBLD) from the manufacturer or from Amazon.
Can you put garden waste in it?
Probably best not to, it would make a mess inside and it would be very difficult to push through the feeding hole.
Can you put kitchen compost in it?
As above no. The motor is also not waterproof, so I wouldn't risk it.
Can it shred cardboard?
Again it would be difficult to feed into the device, you would have to roll it up and cut it into strips and then you risk clogging the device with it.
What gauge extension cord should be used for this?
The manual says up to a 50 foot 14 gauge or 100 foot 12 gauge extension cord is fine. Look for one that can carry 15 amps though.
---
You Might Also Like
---
There are some fantastic wood chipper shredders out there. The Tazz K33 is a good option if you fancy a gas powered option. To the right are some useful links that might also be of interest.
You can also view my Site Index to see everything on my website on one page or check out my recommended links below.
Useful Resources