---
Review At A Glance
---

If you have a smaller yard and want a lightweight, cordless trimmer the WORX Cordless Weed Trimmer is perfect.
MY RATING: 92%

---
Editor's Note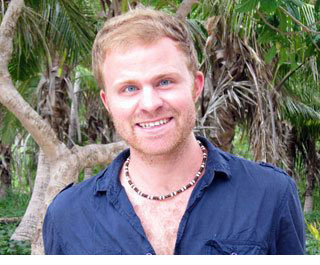 I hope you love the products that I recommend here! Just so you know, I work with Amazon and other affiliate partners and may be compensated from the links below.
---
---
Specifications
---
Power Source – Battery
Model Number – WG154
Size (w x h x d inches) – 11 x 47 x 10
Voltage – 20V
Cutting Diameter – 10 inch or 12 inch
Line Diameter – 0.065 inch
Feed Type – Single Auto Feed
Charging Time – 5 hours
Run Time – 30 minutes
Weight – 4.2lbs
Three Year Warranty
PRICE – $
---
About the WORX Cordless Weed Trimmer
---
The WORX Cordless Weed Trimmer uses a MaxLithium 20v battery that has a charging time of five hours and 30 minutes of run time.
It has an adjustable cutting width – either 12 inches or 10 inches. Using the 10 inch setting does also prolong the run time.
Digging a bit deeper:
It features a automatic single line feed, using a 0.065 inch feed, and has a foldable space guard, which you can snap up and protects your flowers when you are weed trimming.
It can be changed from a trimmer to an edger at the flick of a switch and weighs in at 4.2lbs. It comes with a three-year guarantee and 30-day money-back guarantee.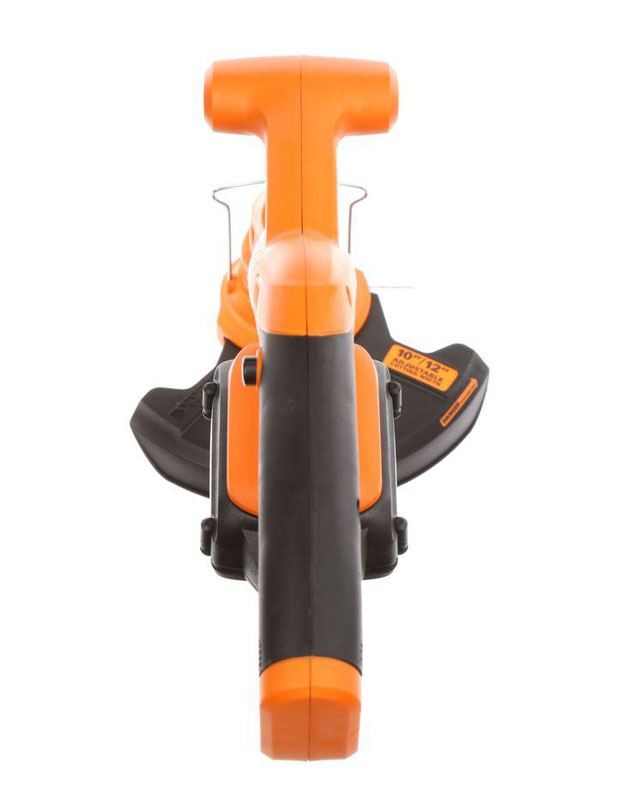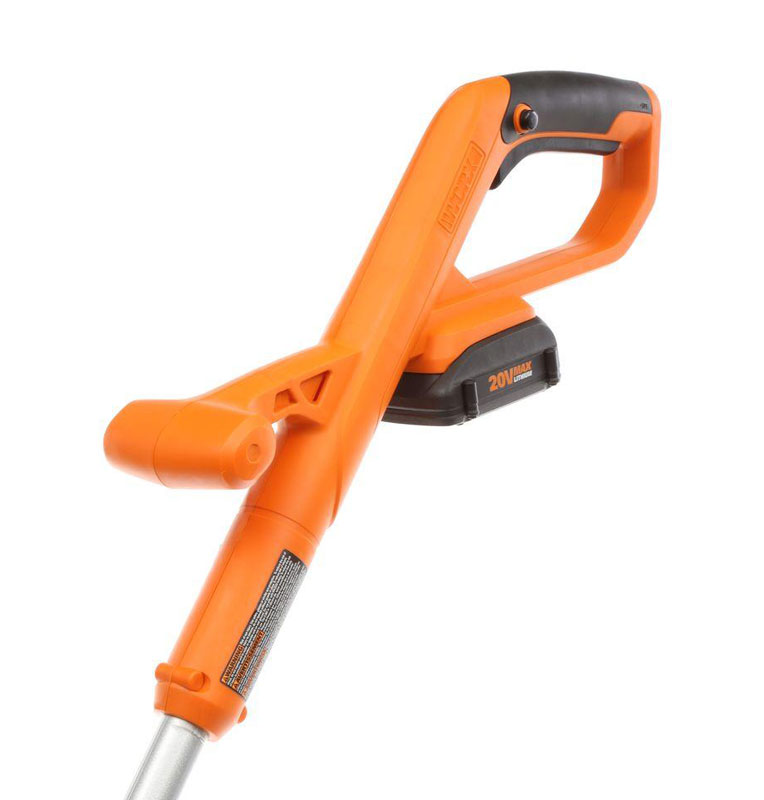 ---
The Good
---
A lot of thought has been put into the design of the WORX WG154. Ergonomically it is really nice to use. The handle can be easily adjust to make it more comfortable and it just feels natural to use, almost like it is an extension of your arm!
I promise it is true!
Features like the flower guard, which can be snapped up and down to protect plants, the function to change from trimmer to edger and to adjust the cutting width are all incredibly easy and intuitive to use.
The first thing you will notice about this is how light it is! It weighs 4.2lbs and it is about half as heavy as your normal trimmers.
Fact is:
It is so light means it is very easy to handle and perfect if you are older or maybe have less physical strength. Even using it for a prolonged period will leave you with little to no fatigue.
Above: The WORX WG154 is really comfortable to use and ergonomically designed
This has a good double helix trimmer cord, which whilst it isn't as thick as some, it is durable and there is less need to change it and it produces a nice cut of the grass.
The automatic line feed on the whole works really well (although there are a couple of minor issues outlined below) – and WORX actual prove free spools for life if you give proof you own a WORX product. All you have to do is pay for shipping and handling.
Pretty good right?
This is surprisingly powerful considering the fact it is so light. It isn't a replacement for a gas weed eater, but if you don't want fumes/grease and issues getting it started this is a great choice.
Thanks to the line feed and the fact it is easy to handle you will have no problem getting through most weeds in your yard with this.
Boom – you will love it!
Above: The auto-feed head works really well
This is nice:
It has an adjustable cutting option. Just loosen a screw, turn the line cutter and re-tighten the screw and you can change the cutting width from 10 inches to 12 inches or vice versa.
Having it at the 10 inch setting makes it easier to get into those tricky spots and leaves you overall with a better cut and a nicer looking lawn. Bear in mind that the cutting with the 12 inch width uses more power than the 10 inch width.
Finally check this out:
This switches between a trimmer and an edger really easily, it just takes the flip of a switch and the edger works really well, you get a nice clean edge and it is simple to keep a nice straight line.
And it comes at a really reasonable price!

---
The Not So Good
---
All in all this works really well but my main issue is around the battery.
The problem is:
First of all the run time isn't that long – around 30 minutes, this wouldn't be so much of a problem were it not for the fact that it takes a long time to recharge – around five hours.
So this means you either have to trim your lawn in parts, waiting for the battery to recharge, or you have to go to the expense of buying a second battery, so you can use one whilst the other charges.
The battery is very poor when compared to something like the EGO Power String Trimmer.
Unfortunately:
Unlike some of its competitors it doesn't have a telescopic shaft. The shaft length won't be suitable for all and particularly if you are tall you will find yourself stooping over it a lot and getting backache or sore knees from bending down.
The Auto Feed function works well, but one small fault is that every time you stop and start the trimmer it auto feeds the trim line, cutting off string even it might already be the proper length.
This is frustrating.
The spools you get are quite small and pre wound, so they don't necessarily last that long and this compounds that.
The spool cap is also very poor quality and cracks and break very easily – not a massive problem but irritating nonetheless.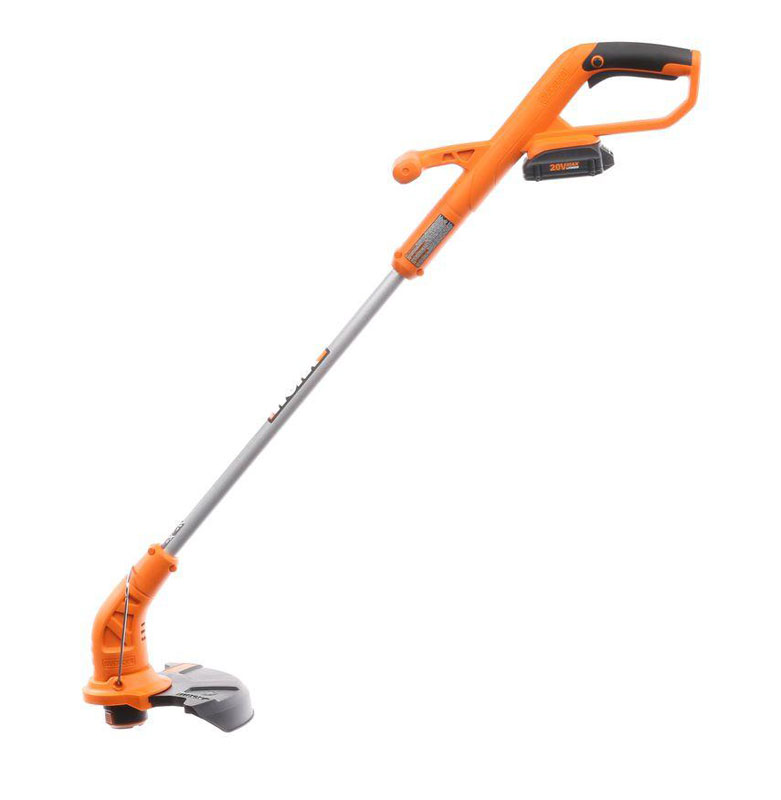 Above: The WORX WG154 does not have a telescopic shaft.
---
At A Glance
---
✔ Pros
Well designed
Lightweight
Line feed works really well
Good trimmer cord
Powerful
Adjustable cutting option
Easy to switch functionality
Good edger
Great price
✘ Cons
Poor battery life
Battery takes a while to charge
No telescopic shaft
Auto feed releases too much line
Poor spool cap
---
Conclusion
---
My Verdict
Design - 91%
Performance - 91%
Price - 94%
92%
Great tool, great price
This really is a great tool for the price. Remember this is not a heavy duty trimmer and it isn't for you if you have a big yard overgrown with weeds. But it is lightweight, comfortable to use and for smaller jobs it is absolutely perfect.

It has enough power to get those jobs done and the edger works really well too. The auto feed system works well and the line is quite durable too. This is ideal if you are older or have limited physical strength.

WORX have a reputable brand name and a tradition of producing good quality machines at a lower price. This upholds these traditions and more - if you are on a budget and want a cordless weed trimmer and have a smaller yard then this is definitely what you want.

User Rating:

4.5 ( 1 votes)

---
FAQs
---
What does this come with?
It comes with WG154 Trimmer/Edger, lithium-ion battery pack, standard charger and two spools
What is the battery capacity?
1500mah
Where can I read the manual?
You can view the manual here.
---
You Might Also Like…
---
There are a host of lovely weed eaters you can get. My favourite is the Ego Power String Trimmer – it is battery powered and it is great! To the right are a list of general resources that maybe be of use.
You can also view my Site Index, which shows everything on my site on one page or check out my recommended links below:
Useful Resources
The Best Weed Eaters of 2018
How to Straight Edge a Lawn With a Weed Wacker
Identify Common Weeds